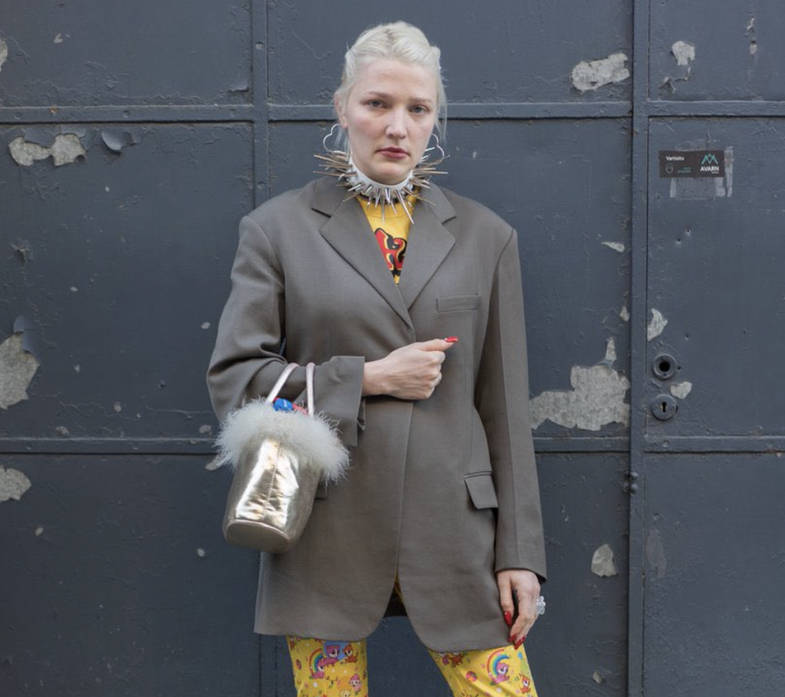 After the Balenciaga scandal, where the famous brand presented a collection that featured photos of children dressed/accessorized that sexualized them, people have not stopped but dug into the Instagram of Lotta Volkova, the main designer of Balenciaga (and Adidas).
Lotta posted disturbing and disgusting images of satanic rituals, bound children, babies with skulls in their hands, a person with internal organs protruding, and a photo of him mocking God in a church. Lotta is wearing a T-shirt that says "Cannibal Corpse", referring to the group "Cannibal Corpse".
This is a picture of Lotta Volkova the head designer for Balenciaga and Adidas, mocking God in a church. This is the brand that celebrities overwhelmingly endorse, and the brand that posted an ad with child sex documents hidden in the corner. pic.twitter.com/hTdYofJoyj

— OEF VET (@OEFvetted)

November 28, 2022
Here is Balenciagas Creative Director/ Designer (the man in charge of brand) Denma- with LOTTA VOLKOVA- the sadistic stylist obsessed with posting pics of Satanic Sacrifices of Children, pics of kids tied to chairs, pics of kids being mutilated.

They are all in it together! pic.twitter.com/UeBIse8ehQ

— Oli London (@OliLondonTV)

November 28, 2022
T/W: These are shocking posts from Balenciaga stylist Lotta Volkova who has a sick obsession with torture, satan & child mutilation

These pics are beyond shocking but there are far worse on her Instagram which I won't share

Notice a common theme with the brand now? #balenciaga pic.twitter.com/Wet0kKf5p8

— Oli London (@OliLondonTV)

November 27, 2022
A thread on WHO is REALLY behind the #Balenciaga ads:
Lotta Volkova
1. She has been one of the main stylist in Balenciaga since 2014.
2.She has a relationship with an accused pedophile. pic.twitter.com/rwIIdCTQQy

— ??GL?BAL SP?CES PR?GRAMS II ? (@GlobalspaceInc) November 27, 2022
According to people on Twitter, she is a sadistic designer who has not stopped showing her devil worship in public. Triggered by her posts that suddenly went viral, the designer made her Instagram profile private.

Lotta is a very famous designer in the fashion industry and in her collections she has brought an alt-punk approach, with elements of fetishism and street culture in the post-Soviet period.

She was born in Russia in 1984 and currently lives in France.
Suggested Articles: