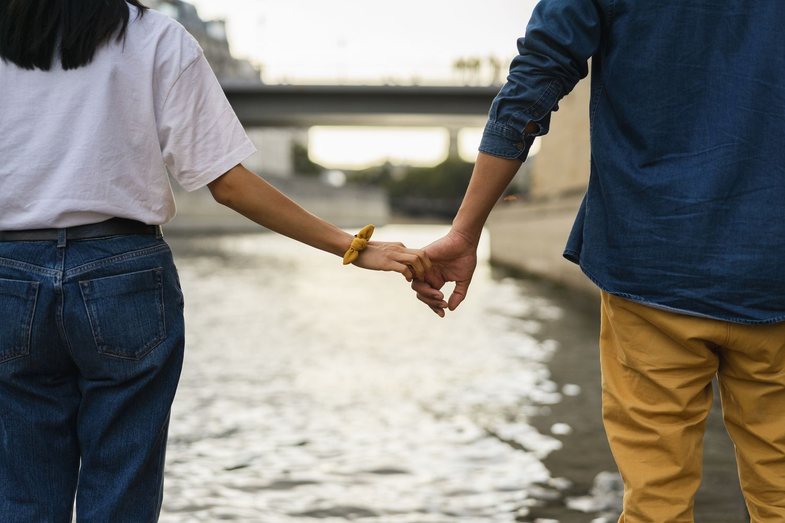 Ending a relationship is never easy. Even if the separation is done civilly and calmly, it affects mental and emotional health. Your emotions can go from sadness to anger or from happiness to calm in a matter of hours without you even realizing how.
Family and friends tell you to "take some time for yourself" to process how you feel more clearly. A part of you agrees with them and instead of starting the process of new acquaintances and dating, takes time to fully heal. It sounds like a good idea, but when this phase passes and you think you're ready to get back into the world of relationships, you step back because you're afraid. During all this time you have been accompanied by a feeling of freedom that you have not experienced before and at the same time the fear of starting a new relationship.
Then, you meet someone and forget everything. You think you are ready and you are 100% involved in your new relationship. After a few months you find yourself back to your old habits. You stopped going out with your friends, your social calendar is almost empty because the relationship has become your whole world. Again.
Then something happens again and the connection ends. You are emotionally drained and will return to your previous life. You think you did everything you had to do. You took your time, focused on yourself and waited for the "right one". Maybe you forgot some of the key elements along the way.
1. The past no longer causes you negative emotions.
The fear you once had when meeting your ex is gone. There is no more anger in you and remember only the good things. This indicates that you have moved on and are ready to commit elsewhere.
2. You are no longer afraid of loneliness
Paradoxical as it may sound, you are never more ready for a new relationship than when you really aren't. At this moment you are comfortable with being alone and you are no longer waiting for someone to "save" you from loneliness. You are full of self-love and your mood depends only on you.
3. Ke miqtë dhe interesat e tu personalë.
Kuptove që jeta jote nuk duhet fokusuar tek një person i vetëm. Vetëm kur e bën këtë je gati për diçka të re.
4. Je gati jo vetëm për të marrë dashuri, por për të dhënë gjithashtu.
Kujtoni që në të shumtën e rasteve ne marrim çfarë japin, në një formë a një tjetër.
5. Reagoni shumë qetësisht kur shihni marrëdhëniet e të tjerëve
Jeni gati të shihni histori dashuri pa derdhur lot dhe jeni më e lumtura në botë kur shoqja juaj e ngushtë martohet. Kjo tregon që brenda jush s'ka asnjë ndjenjë xhelozie për ata që e gjeten lumturinë para jush. Ti e di që një ditë do të të ndodhë dhe ty!
6. Ke dëshirë të dalësh në takime.
Mendimi që do të flasësh sërish për veten dhe do të dëgjosh dikë tjetër gjithashtu, nuk të lodh më. Përkundrazi, zgjon interesat e tua.
7. Gjen guximin të thuash "Jo"!
Now I know very well what works for you and what doesn't. You are no longer afraid to break up any relationship that is not going anywhere.
8. You are ready to make compromises.
You feel that you are ready to discuss and listen to your partner's criticisms. This makes the relationship develop even more. Compromise is the key.
Source: Psychology Today