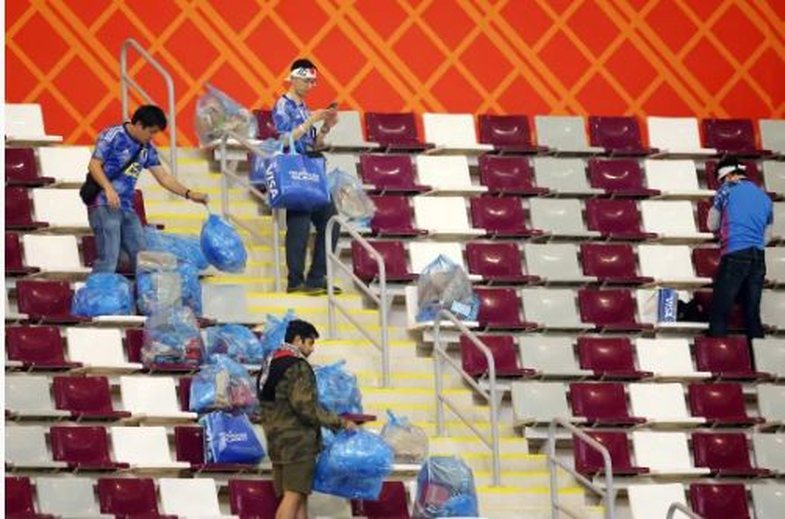 Although their favorite team managed to beat Germany, Japanese fans continued the tradition of cleaning the stadium at the World Cup after the match in Qatar.
After their national team won 2-1 against Germany, the Japanese celebrated by picking up all the trash in the stadium before leaving. They could drink, dance, cheer and simply make noises of happiness, but they chose to give a different message - a much nobler one.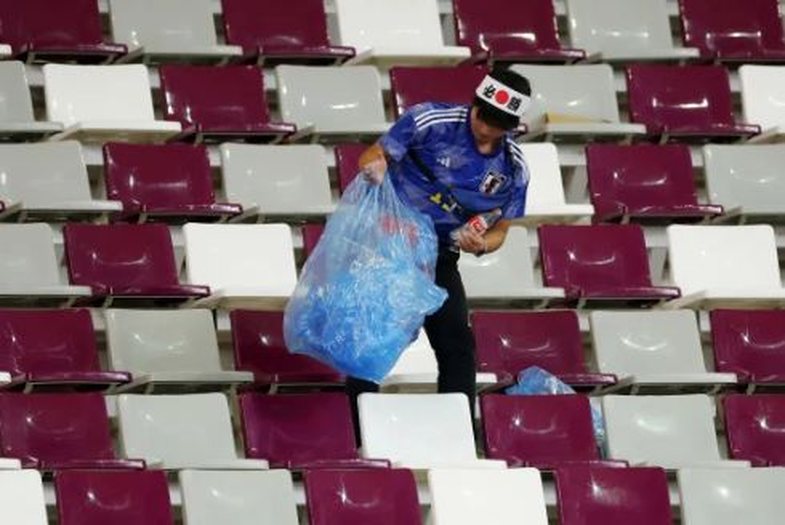 The fans have been respectfully applauded by Fifa representatives and the entire internet for the gesture. After it was posted on social media, the comments were endless, but the most epic and liked one came from someone who wrote:
"The Japanese cleaning up the egos of the Germans in addition to the garbage."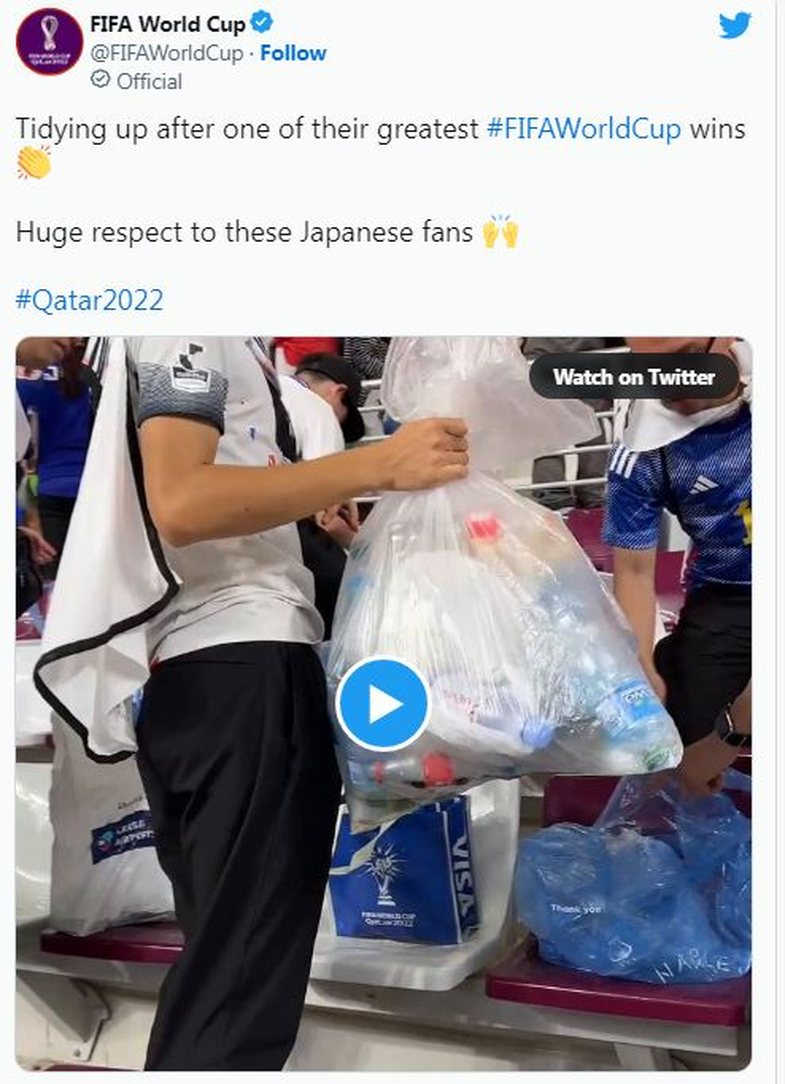 In fact, this is a tradition that Japanese fans always do regardless of the outcome of the match, they don't leave without cleaning the place around.