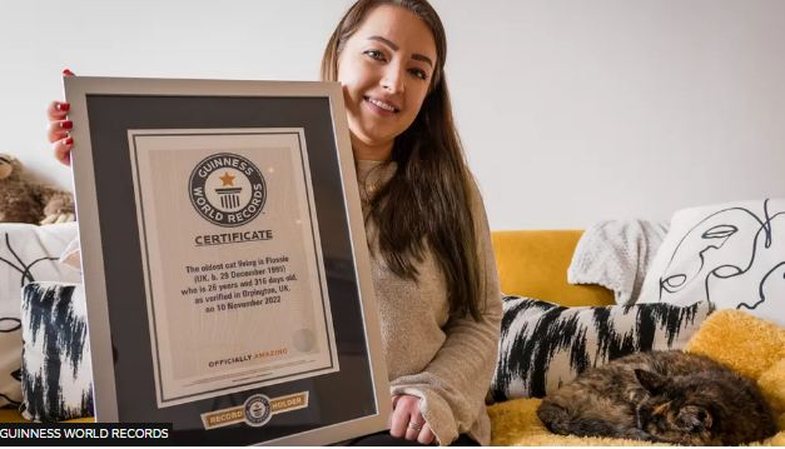 Flossie, the 26-year-old cat has broken the Guinness World Record by taking the title of the world's oldest cat. The age of the cat, which is located in south-east London, is equivalent to that of a 120-year-old human.
Her owner Vicki Green describes the elderly cat as "wonderful" and despite her advanced age, she says the cat is just as playful and loves to play as before.
Flossie has lost the sight in one eye, but is still energetic.
"I knew she was a special cat, but I didn't think I'd ever share a house with someone who would break Guinness records. She's very sweet and flirtatious, considering her age," says Vicki.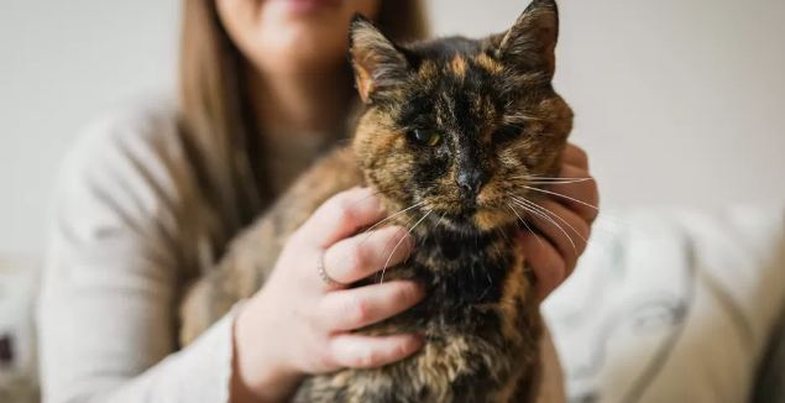 Guinness World Records officials said Flossie had been living in a cat colony near a hospital in Merseyside when two workers took pity on them and each took in a cat.
Flossie and the worker who took her in, a woman, lived together for 10 years until she passed away and Flossie was taken in by her sister, who kept her for 14 years until she too died.
In the end she settled with Green, as she had enough experience in caring for older cats.
Source: BBC