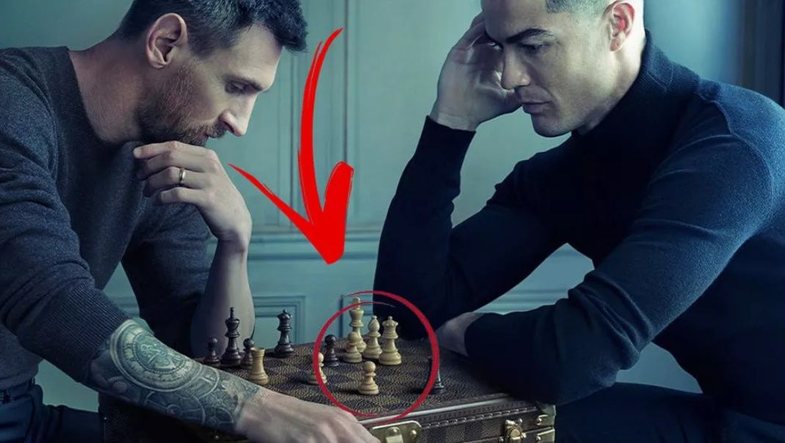 Cristiano Ronaldo and Lionel Messi broke the internet with their photo for Louis Vuitton (and broke the hearts of people who saw it was photoshopped ). However, one detail seems to have escaped us.
Chess fans quickly realized that the position of the chess pieces was not randomly assigned, but mimicked a match played by masters Magnus Carlsen and Hikaru Nakamura at the Norway Chess tournament in 2017. The two reacted on Twitter.
The match of chess icons resulted in a tie between the two grandmasters, ending the debate over who was the best. That said, the placement of the stones refutes the "Messi or Ronaldo" approach to two of the greatest football players in history.
Messi and Ronaldo have never won a World Cup for their respective teams, Argentina and Portugal. It would be historic if they met in the final of this tournament, which will likely be their last.