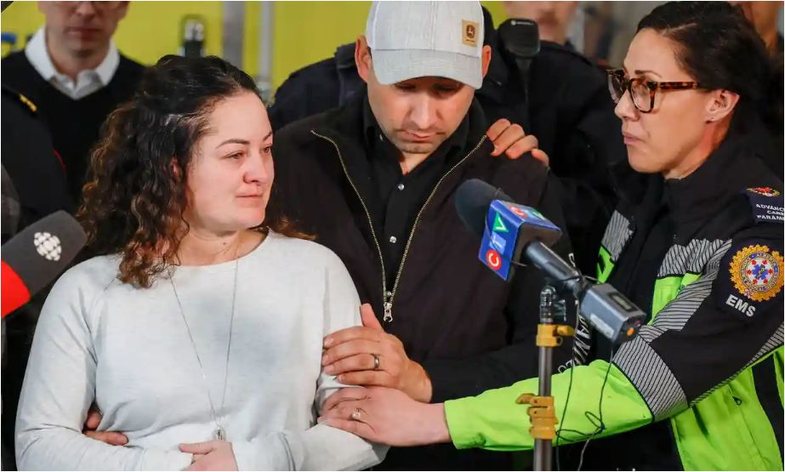 A Canadian paramedic who last week tried to save a teenage girl after an accident learned she was unknowingly trying to save her own daughter.
When Jayme Erickson arrived at the scene of a crash on a highway in Alberta, Canada, on Nov. 15, she found a teenage girl with serious injuries. Because of her injuries, she could not recognize him.
At that time, she called her husband and told him sadly that a family (not knowing it was theirs) was likely to lose their daughter.
She worked for nearly half an hour to remove the girl from the vehicle and stayed with her until the teenager could be airlifted to a nearby hospital in Calgary.
When she returned home at the end of her shift, police officers told her that her 17-year-old daughter, Montana, had been the victim of the accident.
"The critically injured patient I had just visited was my flesh and blood. My only child. My daughter, Montana," she wrote to family and friends. "Even though I'm grateful for the 17 years I've lived with him, I'm shocked. What would you have become, my daughter? Who would it have been?"
"As a parent and as a doctor, I can tell you that this is beyond a nightmare that any of us could have imagined," said Richard Reed, a physician's assistant and friend of Jayme's.