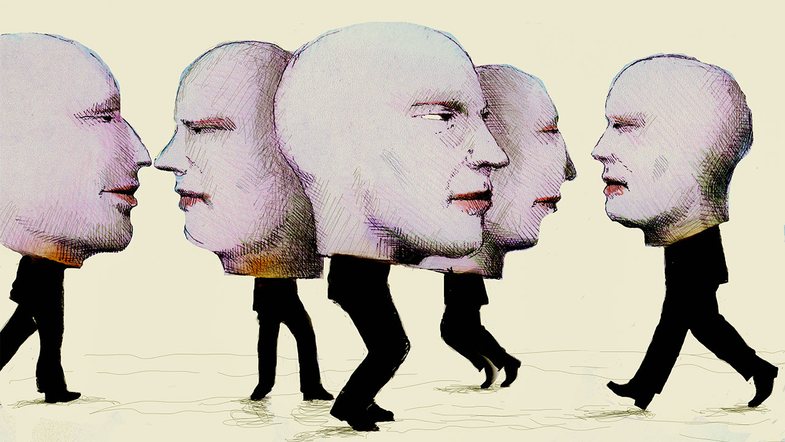 People, in everyday life, put on a certain mask in order to belong to a certain community or group.
The personality mask allows you to hide your thoughts, who you really are, and serves as a protective barrier against hurt and disappointment.
But what are the 10 types of masks and which one do you wear?

The mask of the victim
This mask coincides with victimization and blaming others or circumstances, instead of looking for the fault in yourself and reflecting.
Why is it used? Because it protects you from the outside world and the failures that life can bring you.
The mask of the bully
To protect yourself from judgments and exploitation, put on the mask of the bully.
The comedian's mask
It's a fact: People also use humor to hide sadness and trauma from others.
By putting on the mask of a comedian, you create the idea that you have a happy life and don't give a damn about anything, while inside you suffer.
The mask of the quiet man
Many people put this mask on almost all situations they face. The mask of calmness allows you to keep human relationships constant and keep the opinion of others around you unchanged.
Achievement mask
If you put on this mask, it means that your whole personality is based on the desire to have only achievements. When you don't get what you want, you get demoralized and call it a fatal failure.
Gjithashtu, synon perfeksionin dhe do që në rrugëtimin tënd, të mos bësh asnjë gabim. Kjo maskë shoqërohet me ndjesinë e vazhdueshme të ankthit dhe frikës së opinionit të të tjerëve.
Maska e shmangies
Kjo maskë përdoret kur personi ka frikë nga refuzimi dhe gjykimi, ndaj i shmangesh çdo situate dhe debati që mund të të lëndojë, apo rrezikojë miqësinë me personin tjetër.
Maska e kontrolluesit
Kjo maskë nënkupton se ti do të kontrollosh gjithçka dhe njerëzit që të rrethojnë. Kjo të jep ty një ndjesi sigurie dhe e humb toruan nëse situata del jashtë parashikimeve të tua.
Maska e personit që kënaq të tjerët
Nëse vendos këtë maskë, do të thotë se ti do të pranohesh me të tjerët dhe kjo të shtyn që të bësh gjëra që edhe nuk të pëlqejnë, mjafton që të kënaqësh të tjerët.

Maska e socializimit
The mask of socialization helps to reduce insecurities. You definitely want to have friends and interact in many conversations (which often take all your energy), to have contact with others.

The mask of the conformist
If you put on the mask of the conformist, it means that you do not deal with yourself, but follow the actions and thoughts of others.
You are a person who definitely seeks acceptance, so you try to adopt the passions of others in order to belong somewhere.