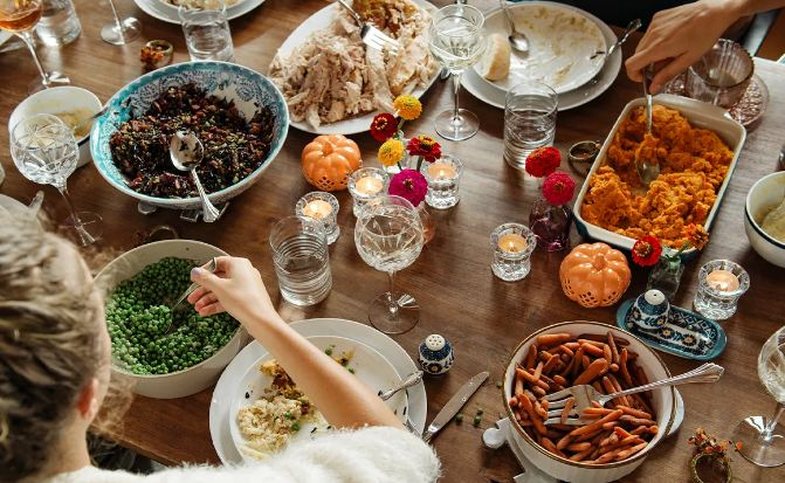 The end of November and the whole of December is full of events. Days off at the end of the month of course translates into more food, a little more alcohol and therefore - a bloated belly and an awkward feeling left behind. Let's not talk then about December, which is all occupied by the table that is a calorie bomb. However, holidays are always joyful and food is one of the main factors that make them so. The problem lies in the feeling of bloating. How to get rid of it during this period? Just apply the following "tricks".
1. Know your body and "enemy" foods
If you are invited somewhere, of course you are obliged to consume what was served to you, which means that you do not know for sure how it was cooked, the ingredients, etc., etc. However, knowing beforehand what ingredients or foods cause discomfort can avoid the awkward feeling of bloating.
It could be cheese, gluten or a very specific food that you would do well to avoid.
2. Don't "save" all the calories for the party
By eating consistently throughout the day you will know better how to manage the holiday dinner. When you wait too long just from the idea that you're "going to eat dinner" you overload your stomach, eat too much and too fast and normally this causes the inevitable bloat. Eat several meals throughout the day so that your digestive system will thank you.
3. Try to make healthy meals
Instead of fatty cheeses or ordinary hams, put some fresh vegetables, pita, hummus, chickpeas, sweet potatoes, etc. They are rich in value, tasty and will not burden your stomach.
4. Add lots of greens to your plate
Spinach, broccoli, asparagus, green salad, etc., have few calories, but a lot of vitamins, minerals and fiber. They work very well in reducing bloating and at the same time, you can eat as much as you want.
5. Be careful with alcohol
Drinks are a key part of the holidays, but with a limit. Especially if you drink after consuming a high-calorie dinner, the feeling of a bloated stomach will become even more annoying.
Source: Health Line