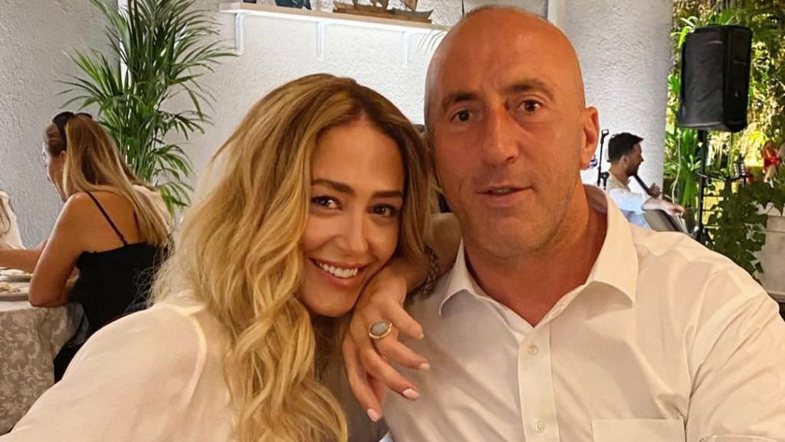 Anita Haradinaj is not spared in almost every public appearance with statements related to her husband and their relationship. Recently invited to "Abc e Pasdites", Anita revealed something from the relationship that Ramush Haradinaj has with social networks and specifically Instagram.
Asked by the moderator Ermal Peçi, she very sportingly said that she does not deal with the management of his social networks, but of course she is there to give some criticism or to see who is "following".
It seems that Haradinaj's curiosity is low as he has chosen to follow only 2 women: 1- his wife, Anita; 2- Loredana.
"He follows me and Loredana. It happened that Ramushi met him several times. Loredana's family members have friends. Loredana also has a chick named Hana, and my chick is named Hana. Beautiful girls like Loredana, who doesn't follow them." - Anita said, adding with humor that "I follow Loredana because of her beauty and her because of trouble".
The transparency and objectivity we want.