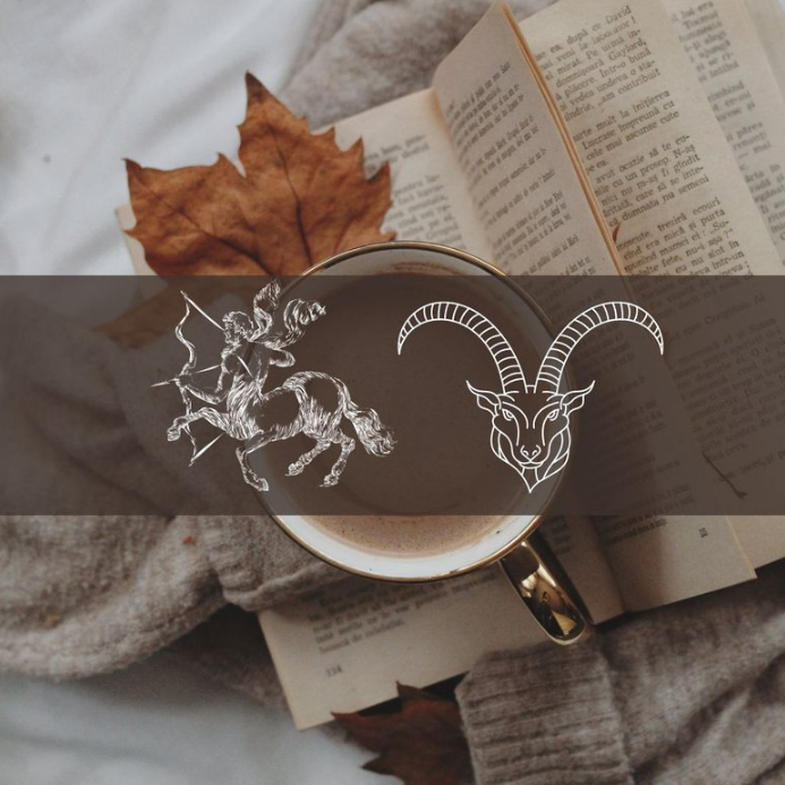 October is an important month for you, as the planets are following a decisive trajectory, and this trajectory brings many new opportunities in the first half of the month.
Mercury returns to its place and you will experience a great relief. You will no longer keep checking your car if something is wrong, or check your e-mail 30 times, because Mercury no longer plays such games. It is very likely that after October 2 you will have a burst of energy that will surprise you.
If your birthday falls on November 25, plus or minus four days, you'll benefit from this amazing and extremely friendly moon. On these dates, your calendar of events will fill up and you will have more opportunities to meet new people and make the right contacts.
As the days pass, don't forget to pay special attention to the Full Moon in Aries, whose influence will be felt for a full 2 ??days, highlighting true love and bringing you a surprising experience.
The powerful Sun in Libra will be positioned at the right angle to book you a romantic evening and perfect transformations, which you will remember for a long time.
And while Mars, the planet of action, pushes you to create an unbreakable bond in love, as well as a very healthy relationship with a business partner.
Në përgjithësi, ky muaj do të jetë ai i talentit dhe vendimeve të rëndësishme. Kushtojini kujdesin e duhur punës dhe karrierës, që të shihni frytet në të ardhmen.
Periudha më e favorshme për të nënshkruar një marrëveshje apo për të përfunduar një projekt është pikërisht kjo e gjysmës së parë të muajit, pasi Marsi është në pozicionin e përshtatshëm. Më pas, ai kalon në prapavijë për të ngadalësuar jetën tuaj. Keni plot 2 javë kohë për të bërë më të mirën!
Forca të dashur Shigjetarë, mund t'ia dilni me sukses!

Kemi një lajm shumë të mirë për ju!
Hëna e re e 25 shtatorit ju solli një dhuratë të madhe, pasi u shfaq në shtëpinë tuaj të arritjeve. Kjo ju ndihmoi në karrierën dhe profesionin tuaj. Nisur nga kjo shtysë, duhet ta kuptoni rëndësinë tuaj në vendin e punës dhe të merrni situatën në dorë.
Mërkuri, i cili e ngadalësoi pak procesin tuaj të punës, u kthye në trajektoren e tij normale, për t'ju lënë hapësirën e duhur për të punuar në realizimin e qëllimeve tuaja, ndaj mbani parasysh që periudha deri në 15 tetor do të përkojë me një lulëzim produktiviteti për ju.
Afërdita dhe Plutoni gjithashtu, kanë një marrëdhënie miqësore, nga e cila ju do të përfitoni. Gjatë këtij momenti do të jeni më fuqiplotë dhe të pandalshëm, gati për të përjetuar metamorfozën e duhur. Kjo dyshe mundëson që të reflektoni në brendinë tuaj dhe gjatë këtij procesi magjik, do të njiheni me shumë sfera që ndoshta nuk i njihnit më parë. Pra, do të përballeni me humbjen e njerëzve dhe me gjetjen e vetes.
Megjithëse, duhet të gjeni ekuilibrin, pasi nëse themi që jeni të zënë në sektorin e punës, po themi vetëm të vërtetën. Mund ta gjeni veten duke punuar 2-3 projekte në të njëjtën kohë dhe për këtë mund të fajësoni Marsin te Binjakët. Kjo do të sjellë edhe shumë lodhje fizike për ju.
Tani për tani, prapavija e Marsit, ndonëse nuk është aq famëkeqe sa e Mërkurit, sërish ndikon në normalitetin e jetës suaj, duke ju kaluar nga një periudhë shumë e zënë në një moment pauze të gjatë. Nëse keni punuar shumë, mund të përballeni me një heshtje nga klientët, të cilët do të hezitojnë të marrin një vendim të caktuar dhe do të mbeten të mbërthyer në skepticizëm dhe pritje.
While on October 9, the Full Moon in Aries indicates family issues that you have been trying to solve for a long time. As a result of this celestial event, you can make changes at home, invest in a new property, or find a friend to share the apartment with. So many decorating and shopping opportunities, all during this period.