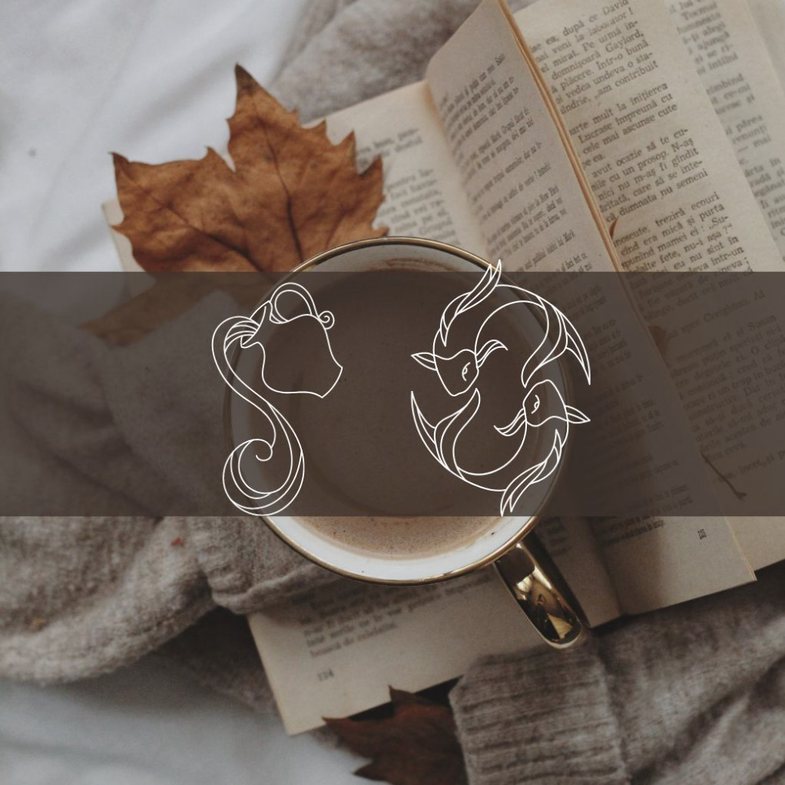 October is the perfect month to plan a trip. The first part of the month will shine like the diamands in the sun and with the Full Moon in Dash, on October 9th you will want to escape at all costs for fresh air, physical activity and to relax both physically and mentally.
You can go hiking, riding or camping or booking at a resort, consider swimming and tennis. The Full Moon will illuminate your fast travel home, so it's not said to go many ways to have fun.
All of a sudden you'll feel the need for some luxurious nights, with breakfasts coming to bed or spa whenever you feel it necessary. You can do this, but no more than 2 nights because your career requires returning home as soon as possible.
The reason you can hear new work news this time is the solar eclipse in Scorpion that occurs on October 25th. You can hear an opportunity for a new job position, or you can be promoted where you are currently. If you work for yourself, you can earn that client you wanted so much. Pluto will be at a difficult angle with the eclipse, but some important people in the profession may not be 100% convinced that you are the right man for the work to be done. This, however, depends on you: the passion, energy and focus you will show. You may like the work you do, but you need to find out exactly if you want to grow up professionally or need more motivation. If these important people want you to take different courses and lectures to qualify even more in your work you should accept if of course, the payment is carried out by your boss.
Saturn is your ancient leading planet, while Uranus your modern leader. This year, the two of them will be in conflict with each other. And you will feel the dilemma of concern for the past and creation of the future. You're going to have to re-see the structure of your life. You should see if the current lifestyle serves you or not. If not, what changes can be made to make things work better?
This takes a little time of reflection on your part, but you have to put something in before the end of January. Understand that you are being given a chance to create a new way of life, so use it. Restructure things in a way that reflects the man you've recently become.
You will have enough time to enjoy romance during October and in the months that follow. Mars will shine in the sector of true love, so you can meet your man this period. Mark October 18th. Go on a date with someone new or make a date night with your boyfriend. It's time to have fun and feel in love.

Your October starts without scarceness! Dates 8–9 remember well because they can bring you new sources of income. The money can come from someone who owes you a certain amount, a bonus, or a new client who will work with you.
Nëse punoni për të tjerët mund të mësoni se shefi ka aprovuar një rritje rroge për ju. Hëna e Plotë do t'ju gjejë me fatura të paguara dhe madje do të mbetet diçka për të shpenzuar për veten tuaj. Nëse po shihnit për blerë një shtëpi apo të investonit diku, ëshë periudhë e mirë pasi njerëz të rëndësishëm mund t'ju japin një dorë për t'ja dalë me financat. Gjithashtu, një situatë e paqartë do të arrijë në një përfundim dhe Hëna e Plotë sjell lajme të mira, sidomos përsa i përket parave dhe shtëpisë.
Mund t'ju jepet një mundësi e re pune në një kompani me bazë jashtë vendit, por nëse që tani punoni jashtë shënoni diku datën 25 tetor dhe shihni si mund të ndryshojnë gjërat në anën profesionale. Mund t'ju jepet gjithashtu një shans për të studiuar në një universitet të mirë dhe për të jetur në kolegj.
Përsa i përket jetës romantike, Afërdita do të lëvizë drejt Akrepit në 23 tetor deri në 16 nëntor për ta bërë më të gjallë jetën tuaj sociale. Eshtë periudhë e mirë për të dalë dhe mbi të gjitha për të bërë shopping. Sezon i ri, rroba të reja. Do t'ju komplimentojnë mjaftueshëm.
Copyright Anabel.al / Ndalohet ribotimi pa lejen e redaksisë.