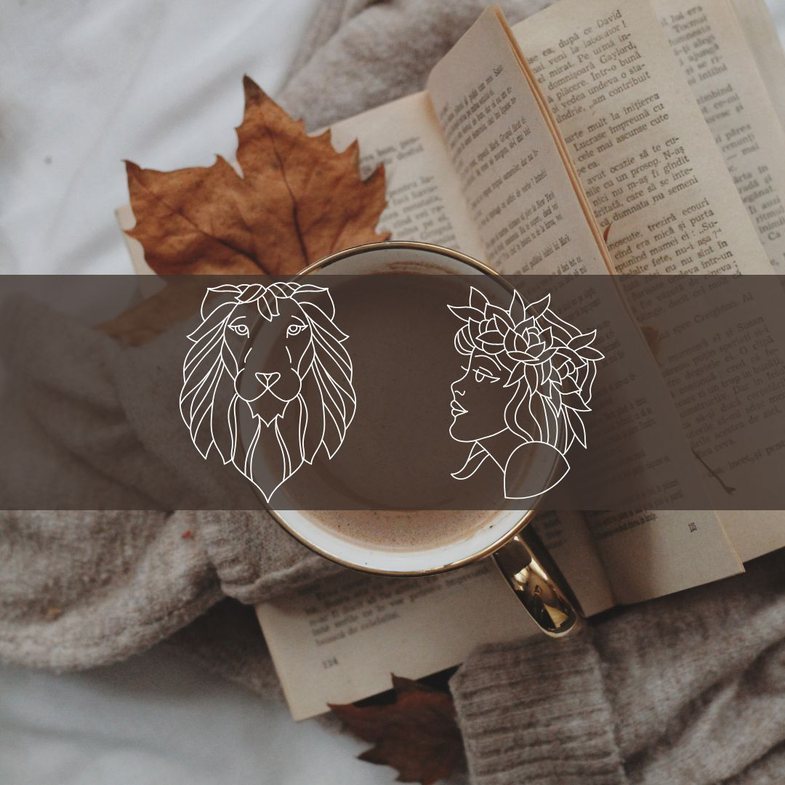 October will be a beautiful month to travel. It looks like you've been planning to travel for the weekend of October 8-9, which coincides with the Full Moon in Aries, the ninth house of long-distance travel. You can choose to travel far or near and any trip you take has the potential to be quite happy and romantic.
At the same time, Mars is moving into Gemini, the area of ??the chart that rules friends and social activity. In general, now and in the coming months, friends will play a bigger role than usual in your life. They adore you and will show how much they care about you.
New Moon solar eclipse in Scorpio on October 25 bringing an adjustment regarding home and family. You may move or make changes at home or see a development in the family. Eclipses usually open a new chapter and are generally happy eclipses - you can buy a house in this trend or start a renovation.
This eclipse presents some obstacles caused by Pluto. Work seems to be getting your attention, while the home will also demand its attention.
The next eclipse will fall in Taurus and focus on the profession. You're a fixed sign that doesn't like change, but this eclipse (in fact, all eclipses) will require flexibility, adaptability. Just remember, the universe is always working in your favor, so embrace change and welcome it.
Afërdita do të vizitojë sektorin e shtëpisë nga 23 tetori deri më 16 nëntor, kështu që zbukurojeni atë dhe nëse nuk jeni duke lëvizur, mendoni të organizoni një festë për miqtë. Ju mund të planifikoni një darkë elegante. Ose mund të organizoni një koktej për të përfshirë të gjithë miqtë dhe disa anëtarë të familjes. Shtëpia do të jetë një qendër aktiviteti këtë muaj, kështu që ndizni muzikën dhe lëshojini flokët - lejojini vetes pak argëtim këtë muaj, i dashur Luan.

Kjo është një kohë shumë emocionuese për të qenë një Virgjëreshë, sepse karriera është shumë mirë dhe së shpejti emri juaj do të jetë në gojën e të gjithëve. Arsyeja për këtë lajm të mrekullueshëm është se Marsi, planeti i energjisë, hyri te Binjakët, shtëpinë tuaj të dhjetë të nderimeve, çmimeve dhe arritjeve profesionale - një zonë shpërblimi në karrierë - 20 gusht për të qëndruar deri më 25 mars 2023.
Pavarësisht nëse jeni duke kërkuar për një punë të re ose duke shpresuar të promovoheni, në një mënyrë ose në një tjetër, profili juaj do të rritet me shpejtësi në industrinë.
Bëni sa më shumë që të mundeni në fillim të tetorit sepse Marsi, planeti që ju sjell gjithë këtë vëmendje profesionale, do të jetë në prapavijë nga 30 tetori deri më 12 janar. Gjatë kësaj kohe përparimi në karrierë do të ngadalësohet dhe do t'ju duhet durim. Do të zbuloni se klientët do ta kenë të vështirë të angazhohen në projekte.
Marsi do të jetë i dobët nga 30 tetori deri më 12 janar, por ju ende do të ruani profilin tuaj të lartë në kompaninë ose industrinë ku punoni.
Përpara se vëllai i madh i Mërkurit, Marsi, të shkojë në prapavijë, do të keni një periudhë të lavdishme nga 1 tetori deri më 15 tetor. Mund të fitoni një shumë bujare parash, ndoshta që përfaqëson një fitim të papritur. Ju mund të paguani një faturë të madhe ose të blini diçka të shtrenjtë që e dëshironit prej kohësh.
Finally, the October 25 eclipse looks very favorable, opening up a new opportunity in the field of communication. As a Virgo, you are gifted at writing, editing, or public speaking, or working in high tech, apps, podcasts, the metaverse, and more. If you get an interesting call, you might want to investigate everything it's about, and when you do, you might want to be part of the team.
What a wonderful month you have ahead of you.
Copyright Anabel.al / Reprinting without the permission of the editors is prohibited.