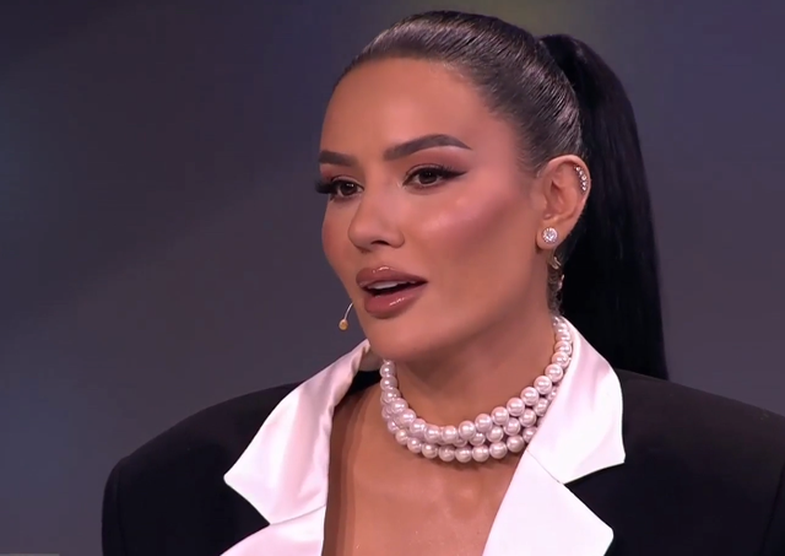 After a year, Donald and Bora sit publicly again in front of each other! Invited to the first episode of "Let Me Talk" on Top Channel, Bora Zemani accepted an invitation to once and for all the dramas of the relationship that turned into soap opera for months.
"I don't know what to say. It's been a year of news, with stories. It's been a story that people were very engaged with. I don't want my personal stories very public. However, it happened although it was exaggerated. I was only involved in that situation for 13 minutes. There have been periods that have been beautiful, there have been others that have been difficult. I've tried to get through them and I've had my people nearby. It matters to have other beautiful things so you don't have time to think long." - Bora said as she remembers the meeting inside the famous house.
Asked by Romeo if he regretted meeting Donald on Big Brother, Bora didn't think about it at all before he answered.
"So much so that... Maybe I should have thought about it a little longer if I should or shouldn't have met him. Today I would say no, seeing what happened over the year."
So hard was it? - Romeo continues while Donald stayed silent staring at Snow full of emotion.
"It's been hard. I've been in the public eye for a year commenting on very personal things. I didn't expect our story to take on these sizes. Ours was very intimate history and the meeting between us though so short was sincere to us."
Okay, now what he went through, he passed! People want to know how they agreed? Who was the first to try to fix the relationship? This question, he found the courage and answered Donald.
"The report was arranged with many calls to Sam. I could hardly write to him. I didn't know what to write to him. It's been a long time with Sam until she told me to write them myself. The first message was, 'I want to write to you, but I don't know what to say.'" - Donald showed.
"Ask me to meet me.-the moderator intervenes. I said no, you tell me to meet me, listen to me and then poison me."
"It's not been a simple period for anyone. There were times when we saw each other as enemies, just as there were other times when no one understood us except each other."
You want more? Let's call this story closed, which fortunately had a happy ending. (At least for now!)