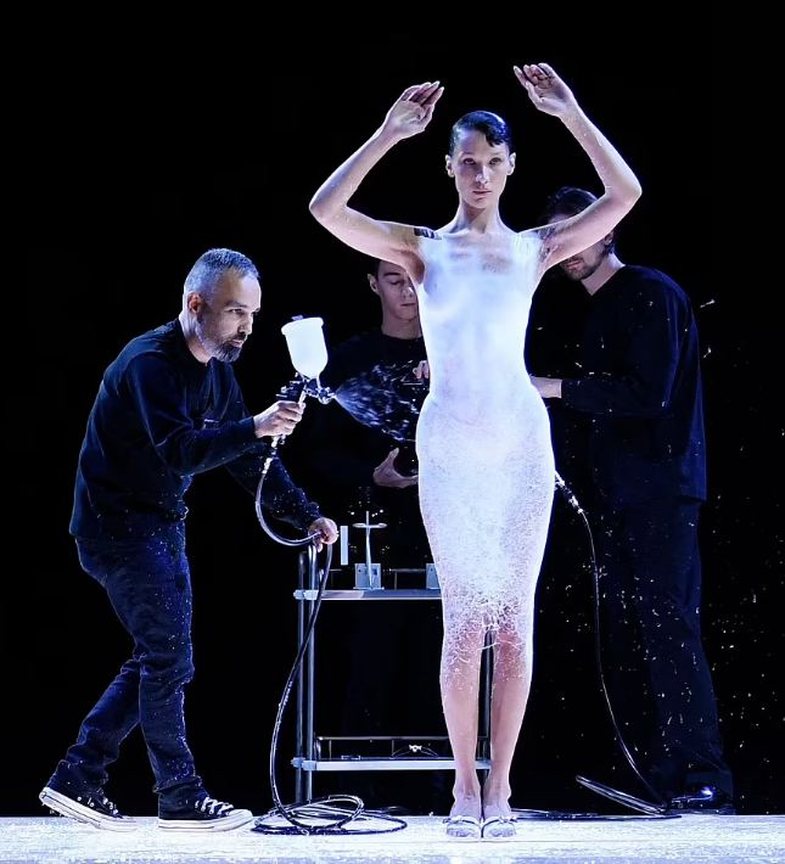 After the hypnotization that Bella Hadid made us who entered the fashion show almost naked and came out in a white dress, people woke up and have questions. How can live spray be turned into a real patchwork dress? What magic did the designers and experts of Coperni do during the presentation of the Spring/Summer 2023 collection?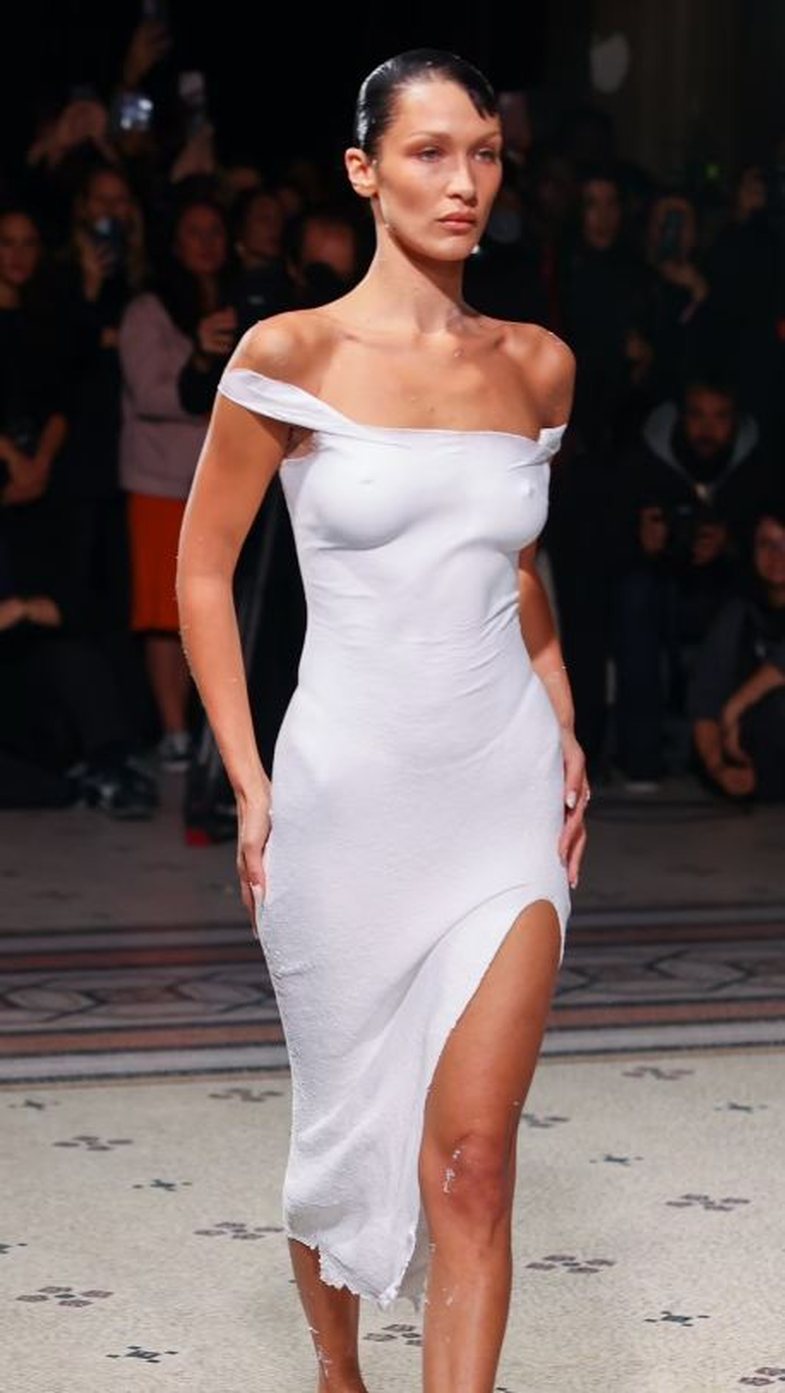 Në fakt teknika e spërkatjes me spray u zhvillua nga Fabrican, një kompani e themeluar nga stilisti dhe shkencëtari spanjoll Manel Torres. Likuidi i Fabrican përmban fibra pambuku ose sintetike, të cilat qëndrojnë "pezull" në një tretësirë ??polimeri që avullohet kur bie në kontakt me trupin. Pas veshjes, mund të hiqet dhe të kthehet përsëri në solucionin fillestar, gati për ripërdorim.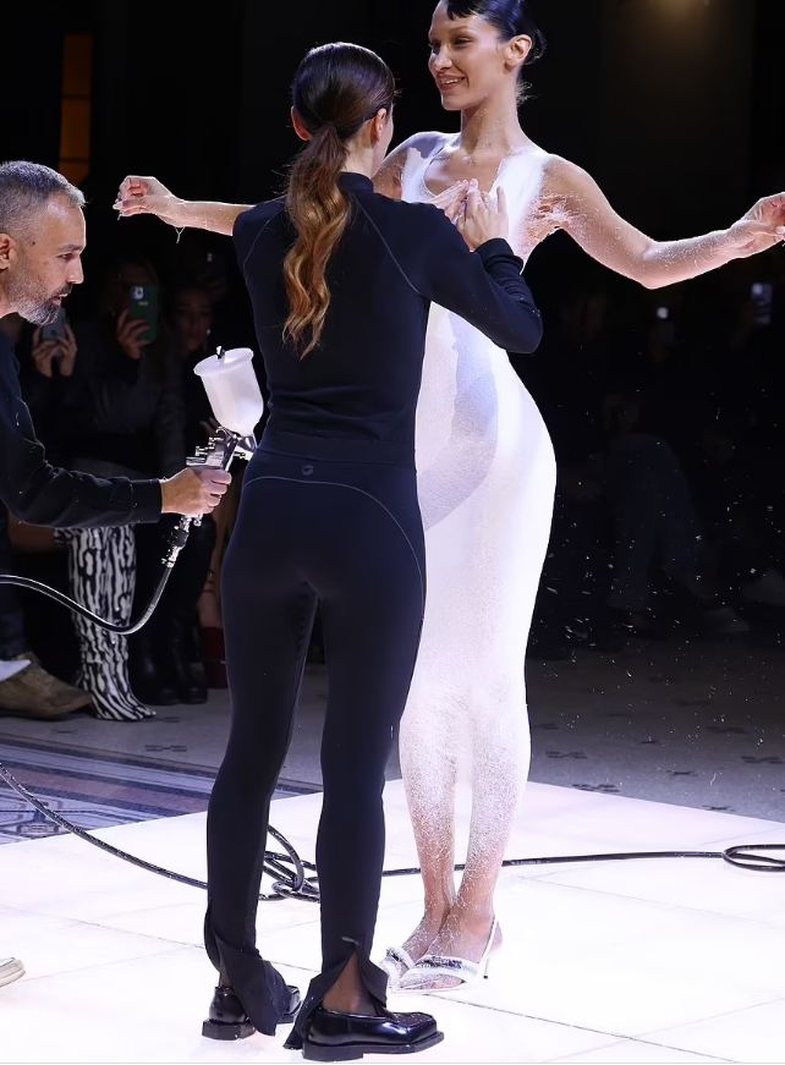 Bashkëthemeluesit e Coperni, Sébastien Meyer dhe Arnaud Vaillant kanë punuar me Torres dhe ekipin e tij në Qendrën e Inovacionit Bioscience të Londrës për plot 6 muaj për të zhvilluar fustanin e famshëm që mbajti veshur Hadid.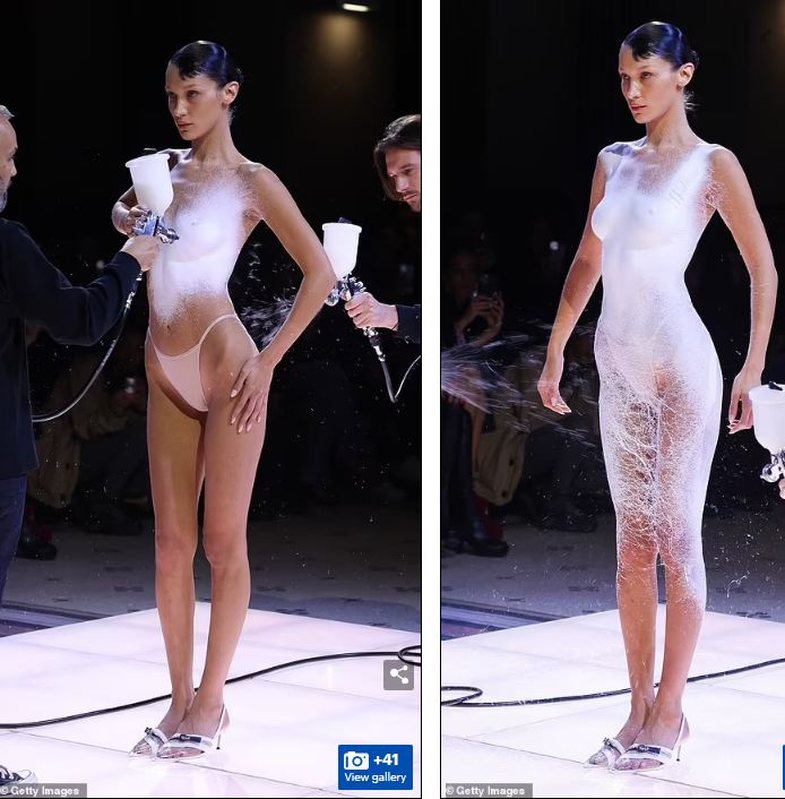 "It's our job as designers to try new things and show a possible future," said Meyer, who is also the brand's creative director. "We're not going to make money for it, but it's a moment of beautiful – an experience that creates emotions."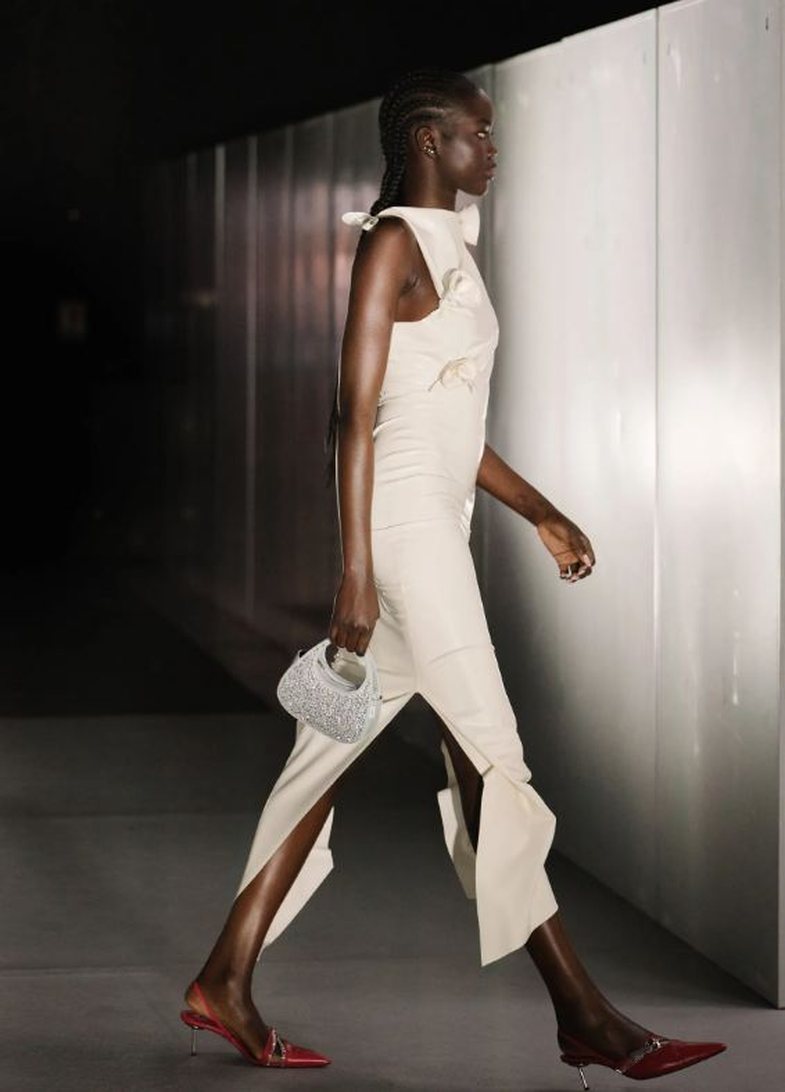 The show was full of viral moments. Coperni also introduced a solid gold version of its Sëipe bag, worth €100,000; floral holographic clothing and accessories; pieces covered with shards of glass, etc.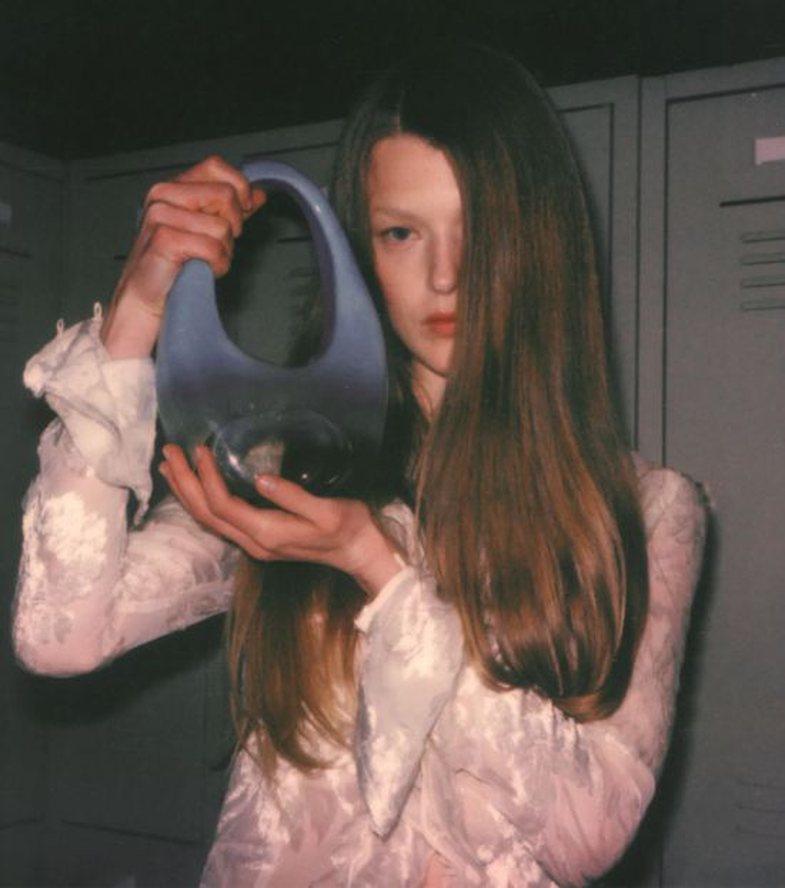 With a presentation like this, Coperni has attracted the attention of young luxury consumers around the world, who are attracted by its sense of novelty and accessible luxury price (bags from 600-1100 euros).
Source: Elle, Vogue Business