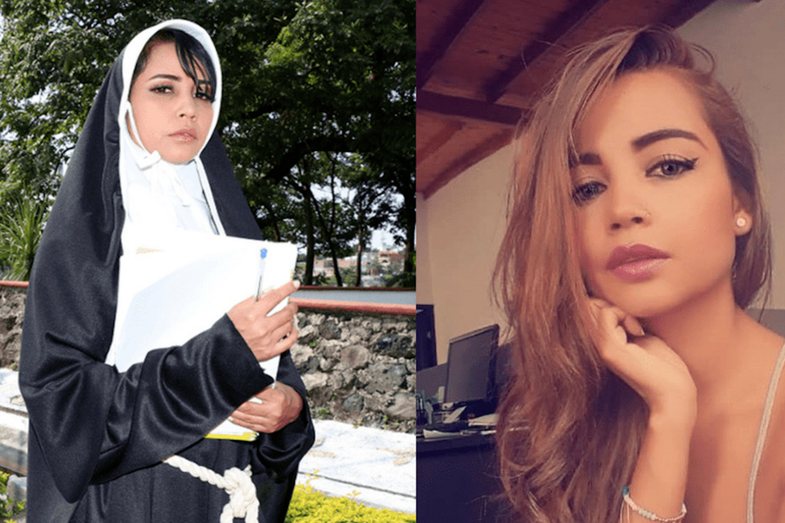 This is probably one of the most drastic changes you may have ever seen. Yudi Pineda, 31 years old, has decided to completely change his lifestyle, leaving the "house of God" to participate in the industry of pornography and distribution of exclusive content on OnlyFans.
In fact, Pineda started her religious activity at a very young age, but was tempted by the devil (platforms like OnlyFans) to follow a different path.
At the age of 10, she decided she wanted to join the monastery and spent eight years practicing religious activities. In an interview with journalist Amaranta Hank, Pineda said:
"I fell in love with the voices of the nuns who taught me and decided to join them, I wanted to be like them because they seemed very pure."
However, her latest exploits began after a friend of Yudi tempted her into the world of erotic content. The perks of her new job were too good to turn down, above all the money and fame.
She has now made a name for herself in the industry, having posted nude photos and videos on both OnlyFans and several porn sites.
Despite this radical change, Yudi found that God still plays an extremely important role in her life.
"God is always with me," she says.
In her biography on OnlyFans it is written "former nun and Colombian porn actress". Who would have thought that we would read these two groups of words so close to each other?
Source: Marca