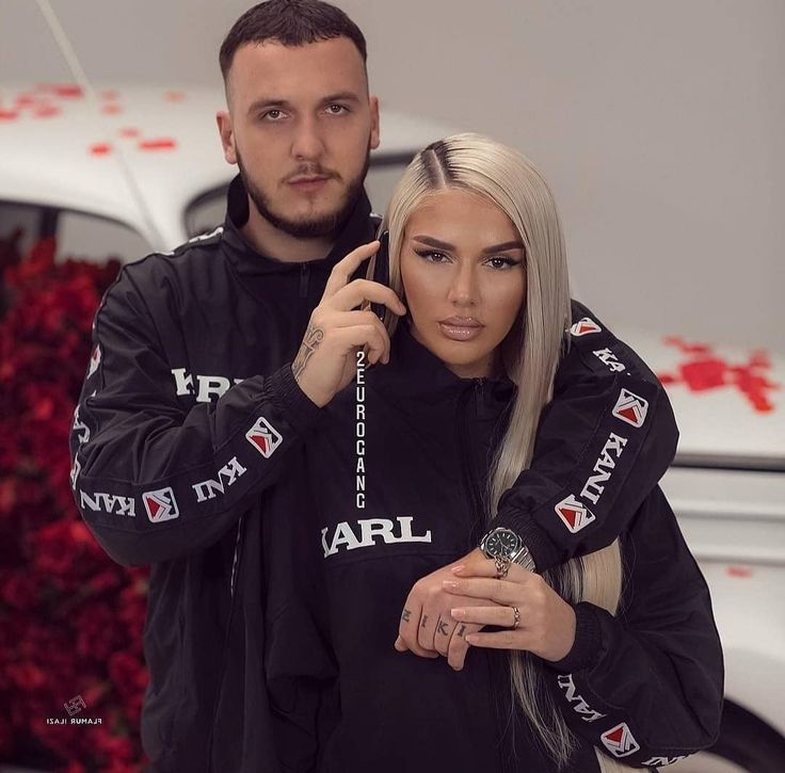 When Mozzik released the song "Te Dua", dedicated to his daughter, Hana - quite a few people began to hint that his ex-partner, Loredana, has not allowed the rapper to see the girl. Others even discussed betrayal.
Of course, Loredana denied all the rumors through a "Question & Answer" on Instagram.
Mozzik, on the other hand, stated that this (song) is the last time he speaks publicly about his daughter. Consequently, the chances are that the singer will no longer be pronounced even about his relationship with Loredana.
Sidoqoftë, për të gjithë ata që nisen vetëm nga një këngë për të thënë se "Loredana e ka tradhtuar Mozzik" apo "ajo nuk e lejon të shohë vajzën", le të kujtojmë një tjetër këngë të Mozzik, "Madame".
Kënga është qartazi një dedikim për Loredanën, e cila është edhe protagoniste në klip.
"M'ke nxon me tradhti, ma ke fal përsëri", thotë Mozzik gjatë këngës. Megjithatë, atëherë askush nuk u kujtua që ta kryqëzonte reperin bazuar nga një tekst kënge.
Në një moment tjetër Mozzik thotë "i ke përtypur të gjitha, vetëm për dashurinë". Përsëri, atëherë askush nuk iu kundërvu Mozzik.
Thënë këto, ndoshta askush nuk ka tradhtuar askënd (këtë nuk e dimë, ndaj s'mund ta themi). Prandaj, le të mos kryqëzojmë asnjë dhe të mos dalim në përfundime (mbase të gabuara) për histori që nuk i dimë (plotësisht).
Copyright Anabel.al / Reprinting without the permission of the editors is prohibited.