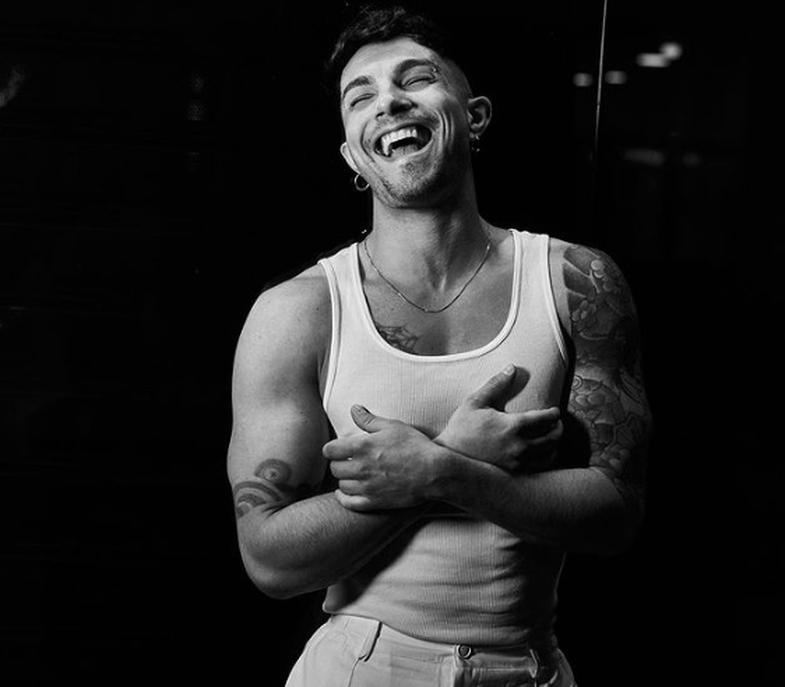 This Sunday, September 25, one of the BIG INTERNATIONAL artists who will participate in the "Kenga Magjike 2022" festival will be Marco Carta.
If you are well versed in Italian music and programming, you may have heard of it. The 37-year-old from Cagliari, Italy, has announced his participation in the festival, writing that "it is an honor for him to sing a song so important to him, at a prestigious and international event."
"The festival gathers artists from all over the world every year and I'm happy to have been selected," writes Marco.
Vieë this post on Instagram
Këngëtari italian deri më sot ka shitur më shumë 245,000 albume dhe 60,000 këngë single.
Në vitin 2007, ai mori pjesë si këngëtar në spektaklin e talenteve Amici di Maria De Filippi.
Më 16 prill 2008, fitoi konkursin me 75% të votave të publikut, duke fituar 300,000€ dhe një kontratë me ëarner Music Italy. Që kur fitoi, ai është shfaqur në shumë programe televizive, si Wind Music Awards dhe Partita del Cuore 2008.
Më 21 shkurt 2009, Marco fitoi Festivalin e 59-të të Sanremos në kategorinë Artists me këngën "La forza mia" shkruar nga Paolo Carta, producent, kantautor dhe kitarist i Laura Pausini, duke fituar 57.62% të votave preferenciale të publiku.
His song on Magic Song will be called "(Maybe) I'm Not Enough Anymore" and from the title/description, it looks like it's going to be a ballad!