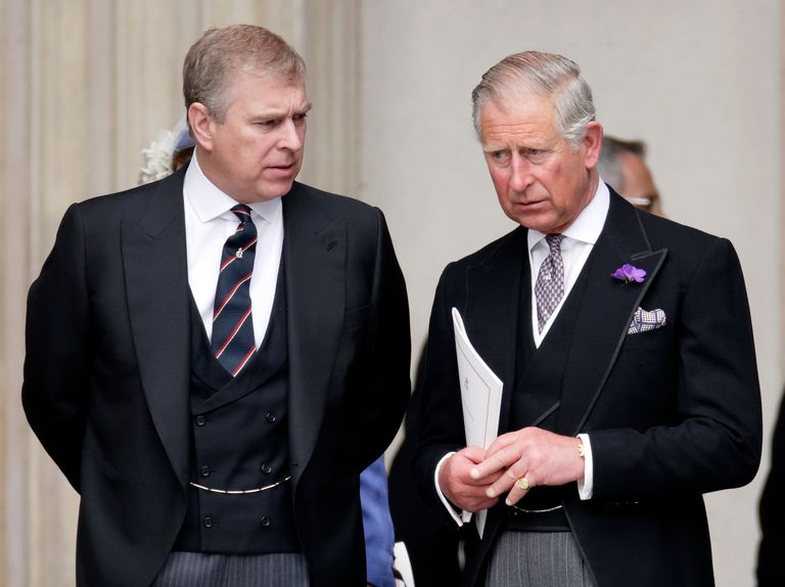 Now that Queen Elizabeth's magnificent farewell ceremony is over, we return to the dramas of the royal family. The queen's departure seems to have added to the latter because we now have a new king and not everyone is happy about it. Starting from Charles' own brother, Prince Andrew.
Sources close to the royals suggest that King Charles and his brother, the much-talked-about prince of scandals, Andrew, "rarely get along well with each other".
Prince Andrew is not only not happy that his brother has become king, but has occasionally tried to stop his mother, Queen Elizabeth, by filling his mind not to make him king.
The brothers are known for their various personalities and even Andrew once tried not to allow the king's marriage to Camilla, openly expressing antipathy for his sister-in-laws.
According to him, Camilla's goals in the family were not noble and she did not deserve the place she took because she was not aristocratic enough.
"There were some dark and strange periods when paranoia came true and it all turned into disturbing. Andrew lobbied strongly in the hope that Charles would not become king when his mother died and that it would be William who would take the crown. His behaviour was very negative and quite disturbing for the queen who opposed him." - It shows the same source.
Now that reality is against him and brother became king, there is another concern. I'm worried about being kicked out of the royal family!
Source: Cosmopolitan