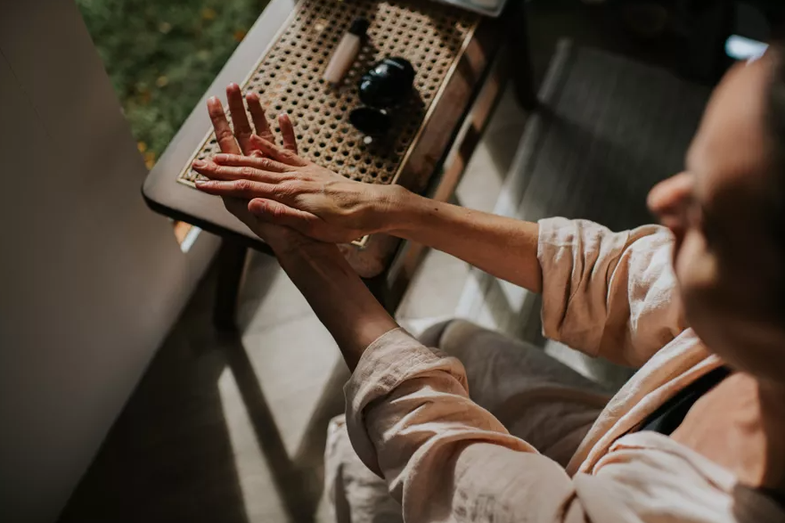 While face and body skin care may include several steps depending on the problems and skin type, one very important step and the same for everyone remains, of course, hydration!
Today we will talk about moisturizing the neck area and the rest of the body. Which is better: Lotion or body cream?
What is body lotion?
A body lotion is a light moisturizer that usually has a higher water content than a body cream. "Lotions tend to feel less greasy and absorb more quickly into the skin," explains Dr. Shari Sperling, a board-certified dermatologist.
These types of moisturizers are more suitable for combination and oily skin as they are less likely to clog pores. They are also good during the summer season, when the skin is naturally more hydrated and does not need such a deep "nourishment".
On the other hand, lotions tend to dry out faster, so they're probably not the best choice for dry skin, especially during winter.
These lotions are best applied daily, after showering, on clean skin. If your skin is still slightly damp, this will help insulate and lock in moisture.
What is body cream?
Një krem ??trupi është një version më i trashë dhe më i pasur i një locioni. Është krijuar për të hidratuar dhe ushqyer lëkurën. Përbërësit e zakonshëm në kremrat e trupit përfshijnë vajra dhe gjalpë me bazë bimore, veçanërisht kakao dhe gjalpë shea, si dhe përbërës si ceramidet.
Acidi hialuronik është gjithashtu një përbërës i zakonshëm në kremrat e trupit pasi ndihmon në ruajtjen e niveleve të hidratimit.
Ndërsa të gjitha llojet e lëkurës mund të përdorin kremra për trupin, llojet e lëkurës së thatë do të korrin veçanërisht përfitimet e hidratimit me një produkt më të trashë.
Cilën duhet të përdorni?
When deciding between a body lotion and body cream, consider your overall skin type and what your skin needs that day. One isn't necessarily better than the other - it just depends on what your skin needs, either in general or that day in particular.
Source: In Style