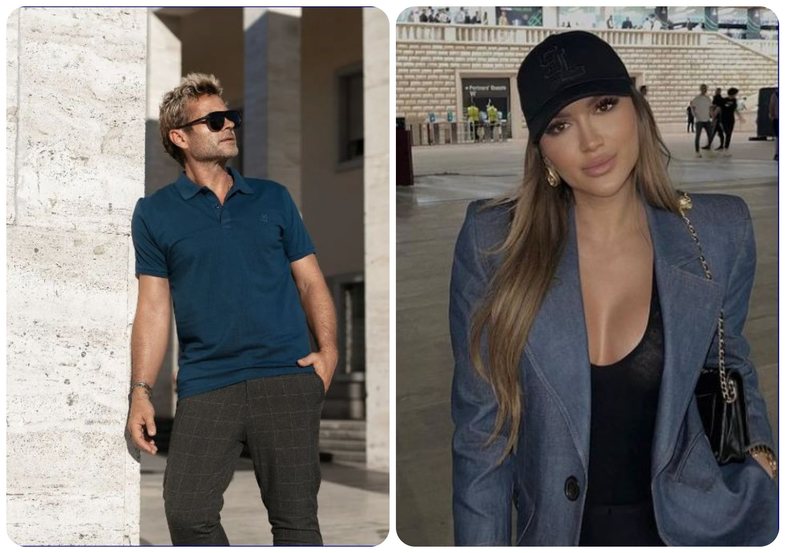 After the victory in "Big Brother VIP", it was rumored that the dancer Ilir Shaqiri would be part of the jury of "Dancing with the stars", but as you may have seen, he is the chairman of the jury of "Dance with me" (Tv Klan ), a similar format that will be a competitor to "Dancing with the stars" (Top Channel). What happened?
Recently, portals have been talking about a break in the relationship between Ilir Shaqiri and the co-producer of "Big Brother VIP", Lori Hoxha, based on the fact that they no longer follow each other on Instagram.
Anabel.al contacted Ilir Shaqiri regarding these claims, who stated that his answer is this:
"I tell you quite simply that I have communicated only twice since leaving BBV with the production of the 'Dancing with the stars' project. I say this with regret precisely because I have been and felt part of the Top Media family for one of the strongest and most beautiful experiences in life, as was BBV, also an image of the current Digitalb family."
In the post on Instagram, Shaqiri adds among other things:
"Communications which for months were completely absent until May 23, when for the first time my request to the production of 'Dancing with the stars' received the answer 'You are free', leaving no hope for any further waiting. [The second communication was] the second time on July 29 onwards at the initiative of the production of 'Dancing with the stars' when their request to be part of 'Dancing with the stars' as a jury president also received the response from my side ' I'm not better', because the decision to be a part of 'Dance with me' after 2 months of waiting was already concrete."
"That being said, I decided to pursue my projects for the next television season on Tv Klan. The artist lives thanks to the consideration and unconditional appreciation, offering himself and the public the best where he thinks his career has a performance development," he writes next.
Anabel.al reached out to producer Lori Hoxha for a comment, but we have not yet received an answer.