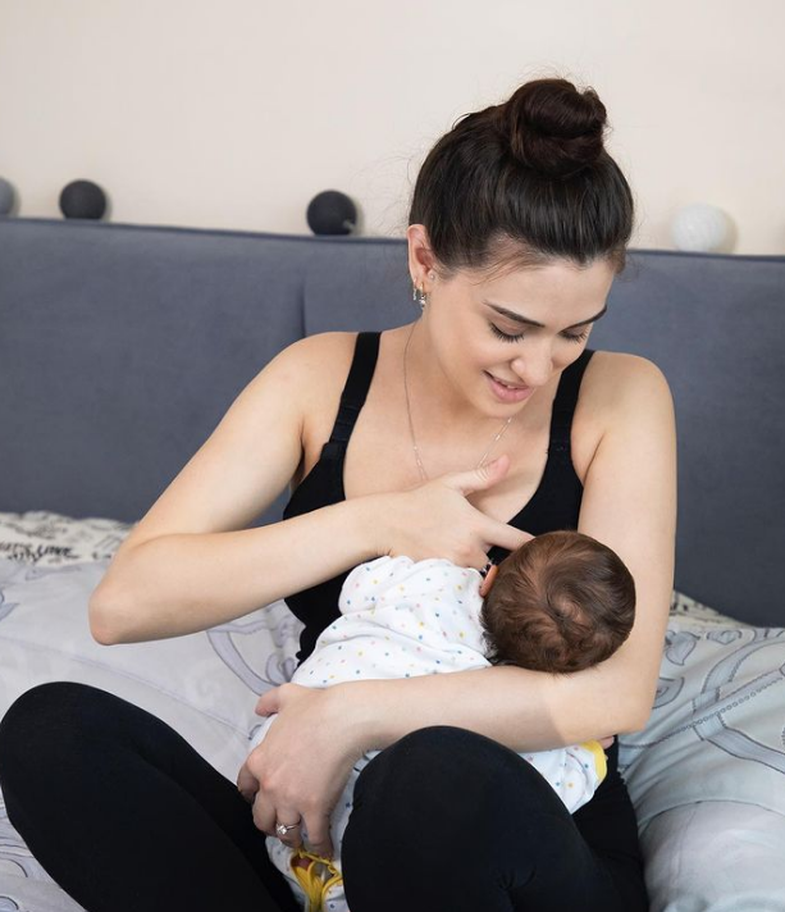 Dojna Mema and Vlashent Sata became parents in August of this year, when their baby, Nolan Sol, was born.
View this post on Instagram
Several times before the birth of the boy, Dojna has talked a lot about the baby's name, expressing the desire to give him a unique name. Recently, she has revealed the reason why they chose the name Nolan Sol, emphasizing that the name was well thought out, because it sounds nice in our country and in France, since Nolan Sol enjoys both citizenships.
"Ne duhet të gjenim një emër që të tingëllonte edhe në Shqipëri edhe në Francë sepse Nolan Sol ka të dyja kombësitë. Kur mendonim emra shqiptarë nuk shqiptoheshin në Francë, kur mendonim emra të bukur francezë, nuk shqiptoheshin këtu", tha Dojna.
View this post on Instagram
Më pas, ajo shtoi: "Ne kishim menduar emër komplet tjetër që në muajin e tretë të shtatzënisë, që nuk ia vumë sepse 24 orë para na thanë që është një emër që mund të ketë konotacion negativ në Francë".
"Emrin s'do ta them sepse sot e kësaj dite e kam pikë të dobët", përfundoi Dojna, duke na lënë ne shpirtrave kuriozë në agoni.
Gjithsesi, të gjithë mund ta pranojmë se Nolan Sol është një emër shumë i bukur.
Artikuj të sugjeruar: