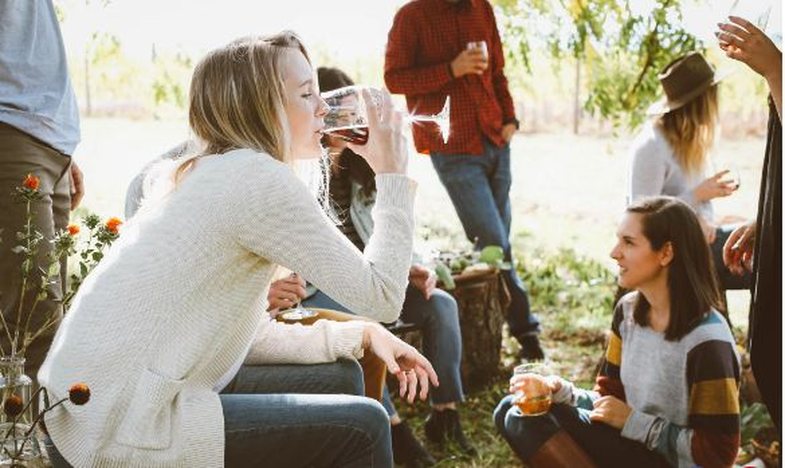 Since the movements of the Sun vary from year to year, there is no specific date for the autumnal equinox. This year for example it happened on September 22 and as a moment of seasonal and astrological transition it comes with its effects on every sign! What should you expect from this period?
Aries
The autumnal equinox brings into focus your romantic relationships as well as your relationship with old friends, colleagues or loved ones. Since Mercury has been in the background since September 9, this period you will be inspired for long and deep conversations that will more clearly define the stage in which your relationship is and problems related to reciprocity.
Taurus
During the autumnal equinox, the Sun moves into your 6th house which coincides with daily routine and well-being. You will be more focused towards a healthy lifestyle. You will want to be in frequent contact with your friends or loved ones for the remainder of this season.
Gemini
The autumnal equinox will stimulate your creativity and desire to start an artistic project that is very emotionally connected to you. In addition, there is also the opportunity to say stop to work for a while and have fun with your friends and loved ones.
The crab
This period will make you a little more emotional than you are. You will want to stay at home more, you will embrace the healing process for old wounds that have been plaguing you, and you know - this decision comes with great benefits for you that you will enjoy for the rest of the year. As soon as Mercury comes out of this moment of transition, you too will come out of your shell to share what is in your heart with your loved ones.
Leo
Dëshira dhe kurioziteti do të ndërthuren në mënyrë harmonike këtë periudhë. Me siguri je përpjekur shumë për të bërë para dhe grinda jote nuk zhgënjen kurrë, por këto javë do t'i lësh të gjitha mënjanë për të parë çfarë kolegët dhe miqtë kanë për të të thënë.
Vigjëresha
Fokusi juaj zhvendoset nga aspiratat personale dhe mënyra sesi ti i shfaqesh botës tek ajo çfarë ti vlerëson vërtetë dhe mënyra sesi përkthehet kjo në fitime.Ekuinoksi i vjeshtës do t'ju ndihmojë të identifikoni cilat janë lëvizjet e duhura që duhet të bëni me paratë.
Peshorja
Do të jeni goxha të shqetësuar për mënyrën sesi po prezantoni veten tek të tjerët, por bëni mirë t'i fokusoni energjitë tek gjërat dhe projektet tuaja më të dashura. Përdorni intuitën për çfarë doni të arrini.
Akrepi
Prioriteti juaj për momentin duhet të jetë vetëm vetja dhe koha e kaluar me veten. Merruni me ëndrrat dhe emocionet tuaja. Mund të duket si kohë e përgjumur dhe e ngadaltë, por bazat për suksesin e mëvonshëm e krijoni tani!
Shigjetari
Do të jeni më të dhënë pas punës! Kjo periudhë ju shtyn të jeni më shumë lojtar në grupin tuaj të punës. Do të ndiheni më të motivuar, më bashkëpunues dhe gati për të bërë më shumë përpjekje në detyrat që ju janë ngarkuar.
Bricjapi
Ekuinoksi i vjeshtës vjen me shumë energji për ju. Do të doni që qëllimet dhe arritjet tuaja profesionale të njihen dhe do vërtetoni se jeni gati për të marrë më shumë përgjegjësi nga ç'keni deri tani. Thjesht tregohuni të duruar pasi rezultatet që prisni të shihni mund të vonojnë më shumë nga ç'mendoni ju.
Ujori
Although you're a creature of habit, this season will mix things up a bit—especially for you. All of a sudden you will be awakened by the desire to get out of your comfort zone and you will be focused on activities that give you satisfaction both emotionally and spiritually.
Pisces
You will be very open to your loved ones and you will feel the need to be comfortable - both emotionally and financially.
Source: Pop Sugar