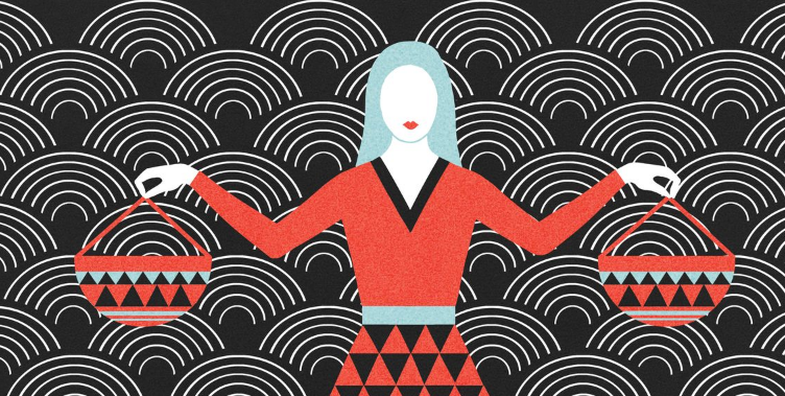 Do you like a Libra woman? We do not blame you, on the contrary, we congratulate you for the tastes.
Libra women are people with many principles and vision, which always goes beyond. Balanced, harmonious and very dedicated, Libra women are simply fantastic.
Representative element : Air
Mode: Cardinal
Symbol: Libra, duuh
Key words: Peace, harmony, justice, authenticity
Famous Libra Women: Serena Williams, Kim Kardashian, Cardi B, Doja Cat, Gwyneth Paltrow and Halsey.
Të forta dhe delikate, Peshoret janë një prej shenjave më fleksible, pasi ndryshojnë mendje dhe qëllimet, në varësi të situatave.
Një Peshore nuk mund ta ndalosh, as t'i thuash kur duhet ta marrë shtruar, pasi e di vetë kur duhet të lëvizë dhe kur duhet të qëndrojë në vend. Simboli i tyre është një peshore (domosdo) dhe shërben për të nënkuptuar ekuilibrin dhe drejtësinë. Virtyti më i rëndësishëm i një Peshoreje është drejtësia.
Peshorja gjen gjithnjë zgjidhje, falë durimit, vullnetit dhe mënyrës së thjesht të të parit të situatave.
Dhe, nëse ke qejf një grua Peshore, mos e mendo fare që t'i shpenzosh kohën! Ka kaq shumë punë dhe mendime, sa gjëja e fundit që mund t'i bësh, është ta marrësh për të mirëqenë. Gruaja Peshore e di shumë mirë ç'do dhe nëse zgjedh të të dojë, është sepse thjesht e merr si vendim.
Libra is ruled by Venus, which means that there is a great deal of caution in love. He always finds himself reflecting and weighing human actions and behaviors.
It is very important to let Libra breathe and have its own space. The Libra woman is always in a hurry and needs someone to understand this. Life is short and Libra has no plans to spend it explaining to people how it really is.
Also, a Libra knows how to enjoy life and adapts to any group. Ah, it also conveys the right energy in any environment.
Well, good luck with a Libra! It's worth the wait and patience with it!
Suggested articles: