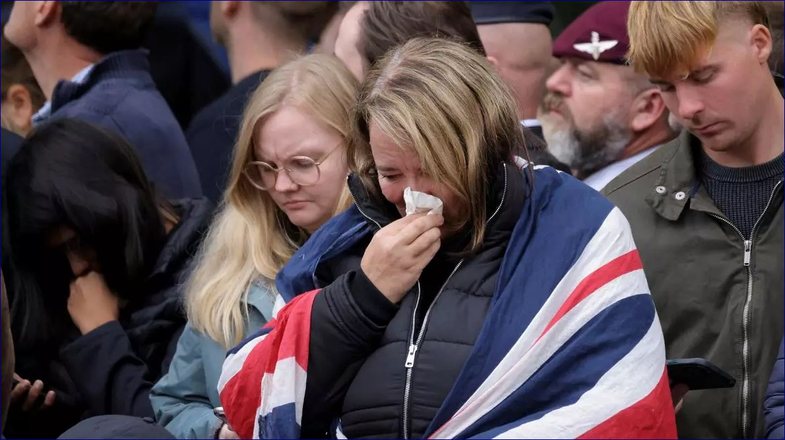 The funeral of Queen Elizabeth II was one of the most televised events in history. For many, it was the first funeral of a British monarch they had witnessed. The last time was in 1952.
So what made so many people feel it was important to see, show up, or be a part of the ceremony in some way?
4.1 billion people came into contact with British press updates. The ceremony was watched by 29 million people in the United Kingdom, which has a population of 67 million. The streets of London were filled with people waving flags.
About a million people took to the streets to watch the funeral march along the route from Westminster Abbey to KIndsor Castle. Over 250,000 other people are believed to have queued to watch the funeral.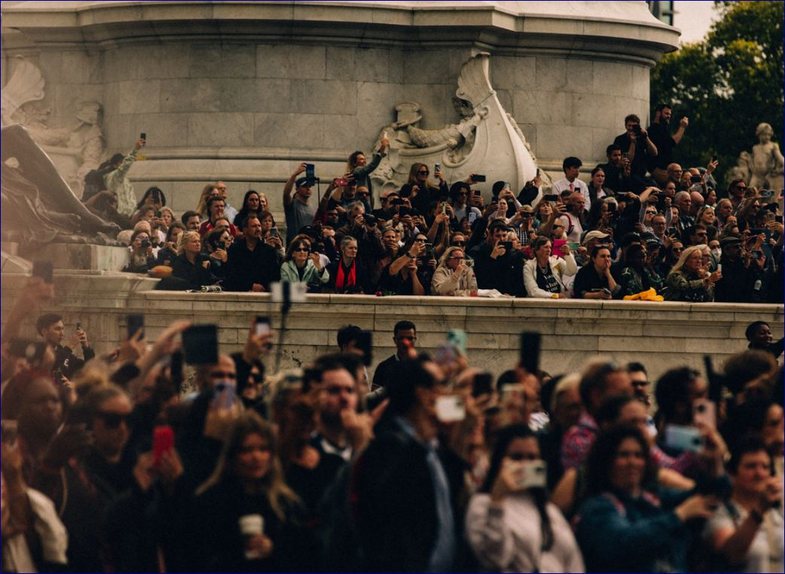 "The main reason [why I took to the streets] is that the Queen has always been part of my history and how I see the country. Whatever the political situation or however dire the state of the world, the queen has not changed. She has been a constant symbol of constancy, calmness and courage - things that I hold in high esteem as personal qualities as well as national ones. She symbolized everything that is good about this country," one person present on the streets of London told Euronews.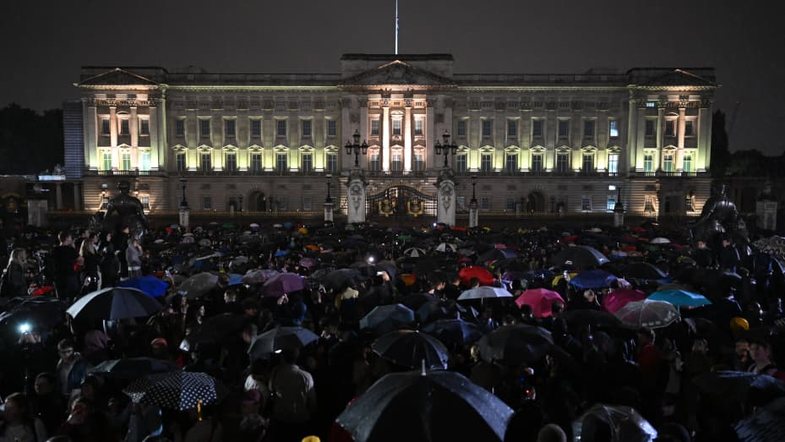 Pse britanikët janë kaq të lidhur me mbretëreshën dhe familjen mbretërore? Prof. Simone Schnall, eksperte në psikologjinë sociale dhe eksperimentale, tregon punën e kolegut të saj Jonathan Haidt, i cili ka studiuar se si njerëzit vendosin se çfarë është e rëndësishme për ta.
Disa mënyra janë mjaft racionale, ndërsa të tjerat jo.
Një nga mjetet e tjera për të bërë gjykime morale është besnikëria brenda grupit. Një tjetër është autoriteti dhe të kuptuarit e një hierarkie dhe së treti, shenjtëria. Kjo përshkruan ndjenjën se disa gjëra thjesht janë dhe çdo gjë tjetër është e panatyrshme.
"For example, the idea that a person who, by chance at birth, ended up in an incredible position of power and wealth is completely unfair, many people think it's important to have someone there," she explains. "People use all kinds of moral foundations or intuitions to determine what is right and wrong, what is important to them, what gives them meaning in life, or what they should aspire to in life," says Schnall.