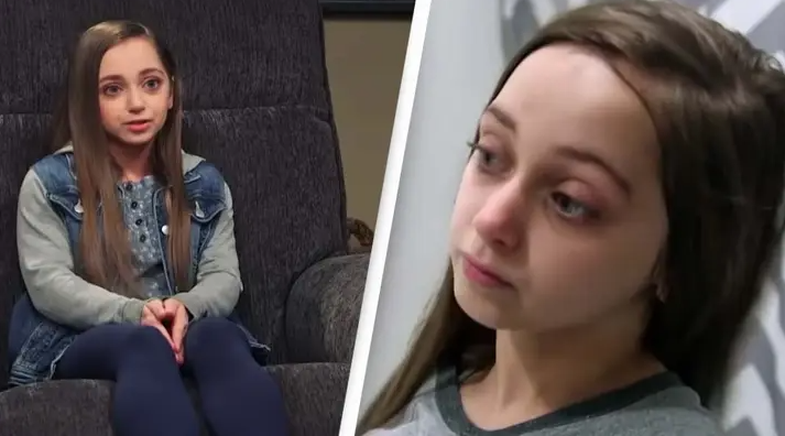 A 22-year-old girl who lives her life stuck in the body of an eight-year-old has spoken out about how she forces people to treat her like an adult.
Shauna Rae, from Long Island, is only 116 cm tall and weighs about 23 kg pounds due to a health problem.
Shauna had an aggressive tumor when she was just six months old. Surgeons were able to remove the tumor, but the chemotherapy had very long-term effects.
Although Rae's parents had noticed since kindergarten that Rae had problems growing, at the age of 16 doctors discovered that Shauna would not grow any more.
Despite being given growth hormones, Shauna has remained small in stature and lives a very different life than a typical 22-year-old girl.
She says in the TLC Australia documentary I Am Shaun Rae:
"I didn't realize I wasn't going to be normal until I was 16. At that moment, the world was destroyed. I want to live like my friends and my sisters, but I need my mom, dad, and the rest of the world to understand that I'm an adult."
Understandably, Shauna struggles with other people's childish perceptions of her. People find her strange and every time she goes out to a bar she has to show her ID card to prove her actual age.
Shauna also struggles with how she is viewed in comparison to her 24-year-old sister, Tara.
She said:
"It's hard to see my friends and family more independent, but I don't envy or have any jealousy towards Tara and what choices she's made in her life, whether it's going to university or leaving. But I think it is completely unfair that my parents treat us differently since we are only two years apart."
Although she says she doesn't need a boyfriend, the 22-year-old has tried online dating and is looking for ways to meet new people.
She has also tried online dating and is looking for ways to meet new people, but stressed that she doesn't need a boyfriend to become more independent.