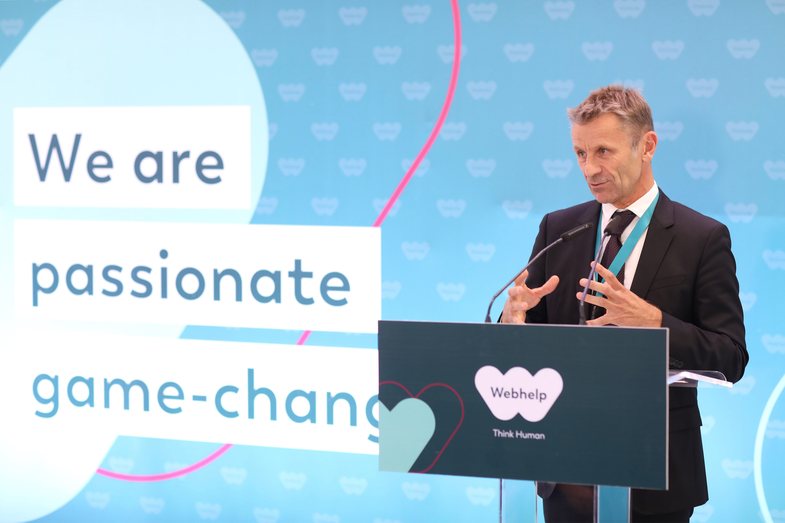 Webhelp, the leading international company in the provision of services to business and customer experience, announces the expansion of its activity in Tirana, Albania following the strategic growth in the country. The new offices are located in the premises of the Air Albania Stadium, the place where the first offices were located about a year ago. These premises are ready to welcome about 200 new employees in the coming months.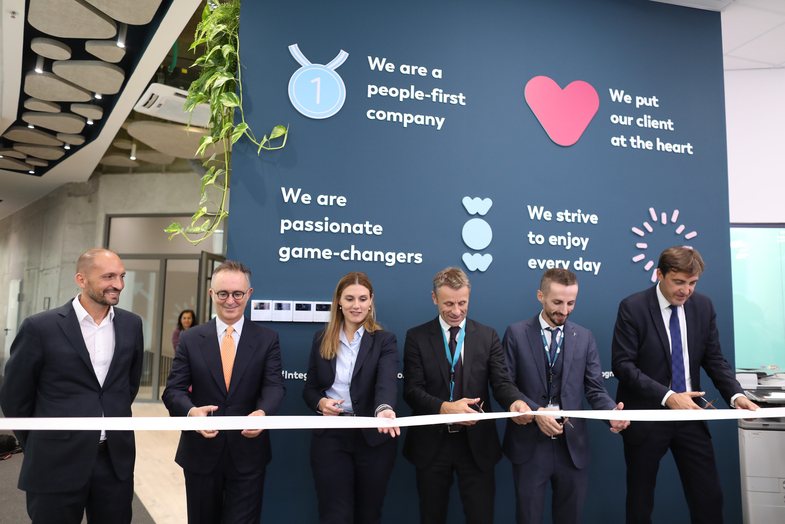 The official inauguration took place on September 20 in the presence of the Minister of State for Youth, Bora Muzhaqi, the Italian Ambassador, Mr. Fabrizio Bucci, as well as Gerta Bilali, head of Confindustria Albania, who also visited the branch.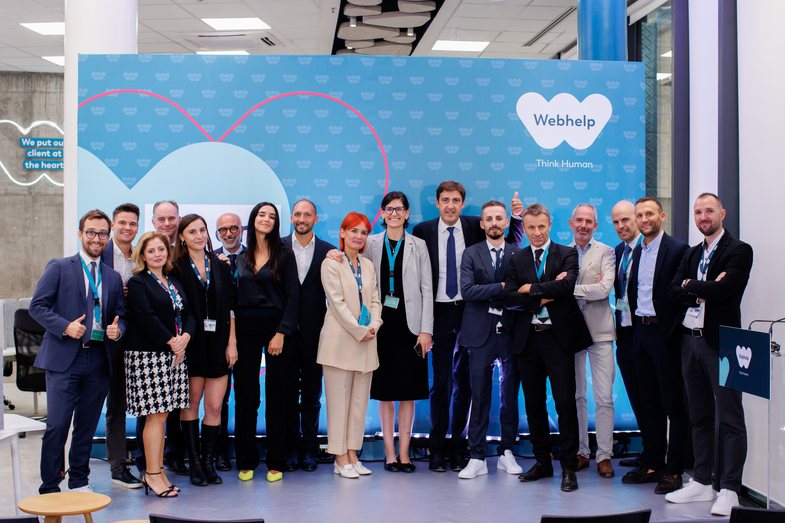 Andrea Coli, General Executive Director of Webhelp Albania, said:
"The opening of new offices in Tirana comes as a result of the strong growth realized last year both locally and globally, by a team that managed to bring to life our corporate culture with people in focus. Tirana is an attractive city for multilingual businesses and we are ready to promote our employment and growth here as well as throughout the country."
Webhelp Albania, që në hapjen e saj në 2021, ka ofruar shërbime të eksperiencës së klientit në B2C dhe B2B në më shumë se 5 gjuhë, duke punuar me klientë nga sektore të ndryshem, nga produktet e bukurisë, tek ato high-tech, ashtu sikurse në retail dhe shërbime financiare.
Webhelp planifikon të përdorë 20 vitet e saj të ekaperiencës, përvojën e saj dinamike dhe mënyrën globale të të punuarit për të kontribuar në zhvillimin ekonomik të Tiranes dhe në suksesin e industrisë së ekperiences së klientit në Shqipëri. Të drejtuar nga një vizion i të bërit biznes në mënyre njerëzore dhe një kulturë unike dhe të qëndrueshme bazuar në komunitetin e mbi 100,000 punonjësish të apasionuar, Webhelp kërkon të ketë impakt duke ndihmuar klientët në një forme që sjell vlerë të vertëtë.
E bëjmë biznesin më njërëzor për brandet më të njohura botërore
Ne jetojmë në një kohë të ndërlidhjes shumë të shpejtë dhe Inteligjencës Artificiale. Sot, eksperienca njërezore ka akoma më shumë fuqi të vendosë bizneset në qendër të zemrës dhe mendjes së klientit. Webhelp është i angazhuar për ta bërë biznesin më njerëzor.
Është falë ketij angazhimi që Webhelp pasuron eksperiencën e klientit dhe gjen zgjidhje biznesi që krijojnë vlerë për brandet mëtë njohura globale. Webhelp është një partner ne një game të gjerë shërbimesh duke përfshirë zgjidhje në eksperiencën e klientit, moderimit të social media deri në shërbime pagesash.
Qindra brande në të gjithë botën kanë vendosur besimin e tyre tek Webhelp për hir të punonjësve qe ajo ka, kulturës së punës dhe ideve dhe teknologjisë mbi të cilën punojnë. Webhelp, beson qe inteligjenca emocionale krijon një impakt afatgjatë dhe aftësia e saj për të lidhur anën njerëzore me teknologjine e duhur bën diferencën për klientët e saj.
Duke zgjedhur Webhelp, ata kanë akses në pasionin dhe eksperiencën e mbi 100,000 punonjësish nga më shumë se 150 vende në mbi 50 shtëtë. Secili nga ata është i përkushtuar për të sjelle cdo ditë në punë inteligjencen e tyre, empatinë dhe përvojën e tyre.
- Webhelp investon në njerezit dhe mjedisin ku punon, sepse është e bindur qe kur njërezit kane sukses kjo ka një impakt të madh tek ata, klientët e tyre dhe biznesin e partnerëve.
- Webhelp believes that when a business is unified, it brings a better customer experience and better profitability.
- Webhelp is the European leader in this industry, with an annual revenue of more than €1.6 billion in 2020, and aims to achieve a leading position globally.
- Webhelp is currently owned by its management and GBL, a global investment company, as of November 2019.
For more information, you can go to https://webhelp.com.