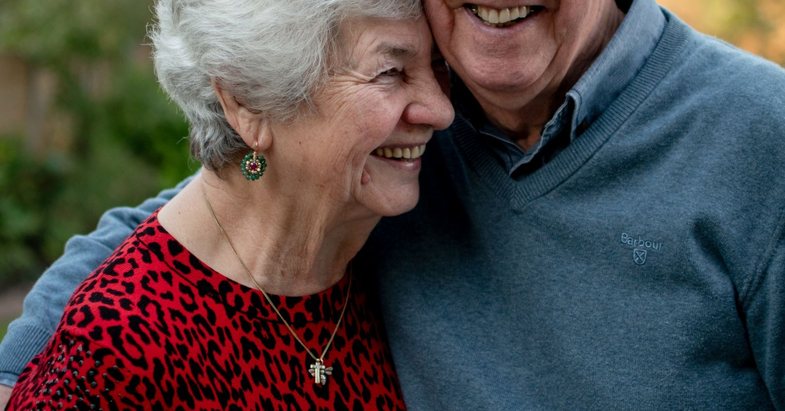 As we move from middle age to old age, we tend to have sex less often, if at all. But that doesn't have to be true for you.
A study conducted by dr. Stacey Lindau, and colleagues, published in the New England Journal of Medicine, show that of 3,005 US participants (men and women), 73% were still sexually active between the ages of 57 and 64, but only 53% were still sexually active. active among people aged 65 to 74, and 26% among those 75 to 85. For Albania, there are no studies/statistics about this indicator.
Women were significantly less likely than men at all ages to report being sexually active, but few talked about it with their therapist or doctor.
However, sexual intimacy with a partner can be important for an emotionally satisfying relationship, and an emotionally satisfying relationship can be important for happiness as well as good health. So how can we continue to have satisfying sexual intimacy with our partner as the years go by?
Try these four tips for great sex after 50:
1: Know the female physiology of aging and act as soon as you can.
When women go through menopause, their bodies begin to secrete less estrogen.
Me kalimin e viteve, thatësia vaginale do të priret të rritet ngadalë, vit pas viti. Mund të fillojë kruarja, si dhe ulja e elasticitetit të indeve. Dhe pastaj marrëdhënia seksuale përfundimisht mund të bëhet e dhimbshme.
Gratë zakonisht nuk do të konsultohen me mjekun e tyre dhe thjesht do të ndalojnë fare seksin, gjë që mund ta bëjë partnerin e tyre të pakënaqur dhe të frustruar seksualisht, duke e tensionuar marrëdhënien.
2: Përdorni orët biologjike të meshkujve. Për shkak se meshkujt kanë kulmin e sekretimit të tyre biologjik të testosteronit në orët e para të ditës, seksi në mëngjes pas një gjumë të mirë dhe një mëngjes i lehtë janë alternativa më e mirë për marrëdhënie të suksesshme te njerëzit pak më të mëdhenj në moshë.
3: Sëmundjet dhe medikamentet. Dijeni se disa ilaçe kundër depresionit do të ulin libidon. Disa ilaçe të zemrës dhe presionit të gjakut do të ndikojnë në fuqinë e meshkujve. Flisni me mjekun tuaj nëse vuani nga depresioni, sëmundjet e zemrës ose presioni i lartë i gjakut dhe përpiquni të qëndroni larg medikamenteve që ndikojnë në libidon.
Pyesni mjekun tuaj për medikamente që do të jenë po aq efektive për gjendjen tuaj pa ndikuar në jetën seksuale.
Dijeni gjithashtu se diabeti, sëmundjet e zemrës, nivelet e ulëta të testosteronit dhe nivelet e ulëta të hormoneve tiroide mund të ndikojnë në jetën tuaj seksuale. Sigurohuni që të keni bërë analiza gjaku për të zbuluar anomalitë që mund të korrigjohen lehtësisht me dietë dhe/ose medikamente të përshtatshme.
4: Use your imagination. To make sex even more enjoyable, doctor Mary Jane Minkin recommends using imagination and fantasy during sex.
Source: Psychology Today