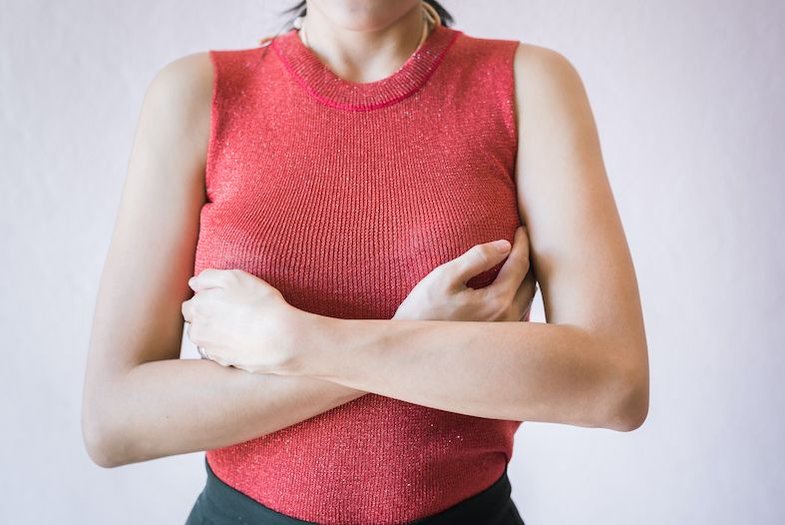 There are many causes of sore nipples, some as simple as an allergy to laundry detergent or a prescription that doesn't fit right. Sore nipples are also a common occurrence in menstruating, pregnant or lactating women.
8 possible causes of sore nipples are:
1. Friction
Chafing is the most common reason for sore nipples. It can happen if the nipples rub against an ill-fitting shirt or bra during sports activities, such as running or basketball.
Furthermore, longer training periods also mean extended periods of friction. People who are sensitive to chafing may choose to take extra precautions, such as wearing nipple shields while exercising.
2. Infection
Nipples that are already injured by rubbing, from an allergic reaction, or are cracked or bleeding have a higher risk of infection. Lactation and breastfeeding can also increase the risk of infection.
3. Allergy or atopic dermatitis
Pain and irritation accompanied by cracked, crusted or blistered skin may be a sign of an allergic reaction or atopic dermatitis (eczema).
Ka një shumëllojshmëri produktesh shtëpiake që mund të irritojnë thithkat ose të shkaktojnë shpërthime të sëmundjeve ekzistuese të lëkurës, të tilla si dermatiti atopik. Kjo perfshin locione trupi, detergjentë rrobash, sapunë, parfum etj.
Shenja të tjera të një reaksioni alergjik përfshijnë lëkurën e kuqe ose të plasaritur rreth thithkës dhe kruarje të vazhdueshme.
Një krem ??anti-inflamator lokal mund të trajtojë raste të vogla, por një person duhet të flasë me një mjek nëse skuqja rritet, përhapet dhe nuk i përgjigjet një trajtimi pa recetë.
4. Kontakti seksual
Aktiviteti seksual mund të jetë një tjetër shkak i dhimbjes së thithkave. Fërkimi i trupit ose aktiviteti seksual që përfshin thithkat mund të shkaktojë dhimbje. Kjo dhimbje është zakonisht e përkohshme dhe shpesh trajtohet thjesht duke i dhënë kohë thithave të shërohen.
Përdorimi i hidratuesve ose mbrojtësve të thithkave mund të ndihmojë në mbajtjen e fërkimit në minimum dhe në parandalimin e përkeqësimit të simptomave.
5. Ndryshimet hormonale
Ndryshimet normale hormonale në ciklin mujor të një gruaje mund të shkaktojnë gjithashtu dhimbje të thithkave dhe gjoksit. Këto simptoma zakonisht ndihen në ditët pak para fillimit të menstruacioneve, kur rritja e niveleve të estrogjenit dhe progesteronit tërheq më shumë lëngje në gjoks dhe i bën ata të ndjehen të fryrë.
6. Kanceri dhe sëmundja e Paget
Disa dhimbje në thithka dhe simptoma të tjera mund të jenë një shenjë e problemeve të tilla si kanceri, megjithëse tumoret zakonisht nuk shkaktojnë dhimbje. Dhimbja e thithkave të shkaktuara nga kanceri shpesh prek vetëm një gji dhe thithkë.
Sëmundja e Paget është një lloj i rrallë kanceri që përfshin thithkën e gjirit.
7. Nipple pain during pregnancy
Sore nipples are also common during pregnancy or breastfeeding. The breasts may become larger and feel sore. The nipples and areolas may darken and become sore, and small lumps may appear around the nipples.
8. Breastfeeding
Breastfeeding is a common cause of sore nipples.
Source: Medical News Today