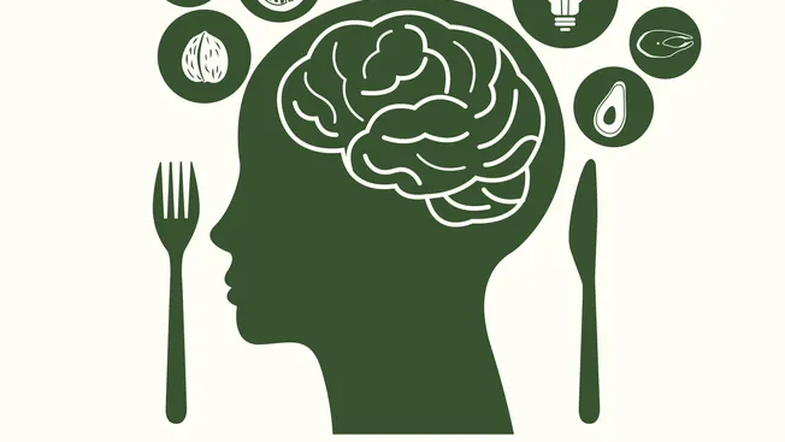 If you want something to lift your mood, you have a few options: You can exercise, call a friend, or watch a comedy movie. What you probably didn't know is that the contents of your fridge can also help improve your mood – as long as you take care of these three essential nutrients.
Our brain is a reflection of what we put into our body, so nutrition is extremely important for a healthy brain-body connection.
Doctor David Perlmutter suggests these three very important mood-boosting nutrients should be part of your diet.
1. Omega-3 fats
You may already know that omega-3 fatty acids are essentially the queens of fatty acids. And according to Dr. Perlmutter, including more of them in your diet can seriously improve your brain.
"Omega-3 fats can be found in plant foods such as nuts and seeds, but the omega-3s that have been best studied for their link to mental health are docosahexaenoic acid (DHA) and especially eicosapentaenoic acid (EPA) – which are found mainly in higher concentrations in cold water fish such as salmon, sardines, mackerel, herring and anchovies, as well as in supplement forms," ??says Dr. Perlmutter.
Ekzistojnë gjithashtu prova që omega-3 mund të ndihmojnë në reduktimin e ankthit klinik dhe mund të lehtësojnë simptomat e depresionit, megjithëse për këto nevojiten më shumë kërkime.
2. Polifenolet
"Polifenolet janë një grup i madh - mendoni mijëra - molekulash bimore. Ngrënia e disa llojeve të polifenoleve të pasura me antioksidantë është lidhur me rrezik më të ulët për depresion, ndërsa studime të tjera sugjerojnë se ngrënia e më shumë polifenoleve në përgjithësi mund të jetë e dobishme për statusin e përgjithshëm mendor dhe mbrojtjen e trurit kundër disa llojeve të demencës", thotë Dr. Perlmutter.
Polifenolet gjenden zakonisht në fruta dhe perime (veçanërisht në manaferratapo qepët e kuqe), si dhe në kafe, çaj, çokollatë të zezë dhe erëza si shafran i Indisë dhe karafil.
3. Probiotikët
Relatively new to the field of scientific research, probiotics are on the rise as a nutrient that can be very beneficial for the brain.
While more studies need to be done on probiotics, Dr. Perlmutter notes that you can try promoting a healthy gut-brain connection by eating more probiotic foods. Garlic, onions, and leeks are thought to be excellent sources of probiotic fiber.
Source: Well & Good