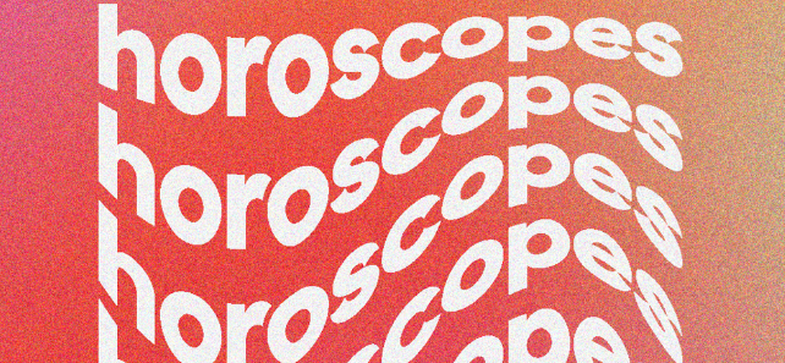 Spoiler: Run to romance. Venus enters Jupiter and encourages you to take spontaneous steps, take risks and pursue passion.
Aries
Don't wait any longer, but express your emotions, wishes and dreams. Mars motivates you to break down any communication barriers and motivates you to embrace all the opportunities that are coming your way. Also, don't forget: your spiritual, physical and mental well-being is a priority!
Taurus
Habits are not always good. This week pushes you not to take actions that complicate your future, but to aim for success. Know your values! Also, don't forget your friends!
Gemini
This week makes you romanticize your whole life: friends, partner, beautiful sensations and everything that surrounds you. Don't be at all surprised when everyone is kinder and nicer to you.
The crab
Pleasure is the medicine that heals you, dear Cancer. Surround yourself with people who bring you pleasure and joy. Connect with them, create hope, optimism and beautiful memories.
Leo
This week invites you to take pleasant risks for the sake of passion and love. You will have some surprises in relation to your friends, as you may get involved in a conflict and realize who are your loyal friends and who deserve your time and energy.
Virgo
Që të zgjidhësh problemet, duhet të bësh dialog, jo monolog e dashur Virgjëreshë. Këtë javë, fol, komuniko dhe lidhu me të tjerët. Kjo do të të ndihmojë shumë si në aspektin personal, edhe në atë profesional.
Peshorja
Miq apo të dashuruar? Nëse je në këtë pozitë, gjej më të mirën, atë që të përshtatet dhe mendon se është e favorshme. Praktiko mirëqenien dhe meditimin.
Akrepi
Gjej rrugën tënde, Akrep. Kjo periudhë të ndihmon që të gjesh rezultatet më të mira për aspekte të ndryshme, të cilat cekin dashurinë, shëndetin dhe profesionin. Marsi hyn në Binjakë dhe të ndihmon të komunikosh qartë dëshirat e tua dhe të njohësh më mirë veten, edhe në sferën intime.
Shigjetari
Trego të vërtetën, Shigjetar! Nëse po ndien më shumë dashuri për partnerin/en, thuaja. Shprehu qartë, në mënyrë direkte që të kuptosh dhe të kuptohesh nga të tjerët.
Bricjapi
This week finds you more responsible and respectful with people. Mars in Gemini motivates you to create your own routine and create the right balance.
Aquarius
It is very important to believe in yourself, know your values ??and take the right steps. Precisely, this period finds you as a master in your communication and creative skills. Use it and have faith that your values ??are superior.
Pisces
Beauty lies in the little things, dear Pisces. Pay proper attention to those who stand by you and make you feel at home.
Suggested Articles: