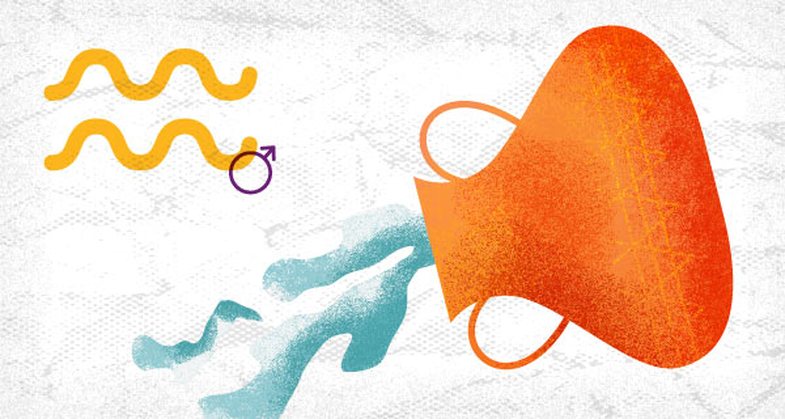 1. They keep their distance.
Everyone knows that Aquarians are emotionally detached. They stay closed until they know the right person has arrived. They don't do the "difficult" thing, but appreciate if they can share the stupidity in their hearts and minds with anyone. They want to love, but they can't. If they do, take precautions.
2. They love hard.
With an Aquarius, love is all or nothing. They are not good at games and don't want things to be casual. When they find someone they feel they can share their soul with, they give it their all. That doesn't seem like a bad thing until they get hurt. When their heart breaks it is catastrophic. They will again return to their emotional disconnection with people, and this time the wall of separation they will create will be greater. This is their way of protecting themselves.
3. They see no problem with dreams.
It is often said that the dreams of Aquarians are unrealistic and that they should come back down to earth. Aquarians will never understand that it is a bad thing to dream. "I want to travel to Prague, change the world, restore people's faith..." They are not crazy to dream these things, they just have a little more hope than others.
4. Ata nuk qëndrojnë ulur asnjë sekondë.
Ujorët janë gjithmonë në lëvizje, gjithmonë duke vrapuar dhe duke parë për aventurën e ardhshme. Kjo nuk do të thotë që ata nuk i shijojnë gotat e verës apo nuk relaksohen herë pas here. Ata kanë një mënyrë të kuptuari të botës që nuk e ka asnjë shenjë tjetër. Ujorët kuptojnë se bota është e mrekullueshme dhe ditët e shpenzuara kot janë jetë e hedhur tej. Fakti që ata ëndërrojnë të shkojnë në Las Vegas ose Paris nuk do të thotë që janë mosmirënjohës ose të pakënaqur. Kjo do të thotë që ata e duan shumë aventurën e tyre të ardhshme.
5. Ata i duan gjërat e vogla.
Shpesh miqtë e tyre qeshin nëse Ujori u kërkon një foto tek një pemë e bukur. Nëse të gjithë do ndalonin për të marrë aromën e një trëndafili, bota do të ishte më e lumtur.
6. Ata lëndohen lehtë.
If they have lost a loved one, failed at something or are simply unhappy, they feel the pain more than anyone. Aquarius loves and lives positively, so when something bad happens, it affects their whole being.
7. They don't hide their feelings.
When Aquarians feel something, they show it. They wish they could put a smile on their face and pretend everything is fine, but that's not how it works with them. They don't want pity or attention, they just want to feel good.
8. There are both extremes.
They love very strongly, but are very little emotional. Usually they walk with the wind, but when they have a clear vision, they want exactly that. Try to understand that you have to take an Aquarian as he is.
Source: Elite Daily