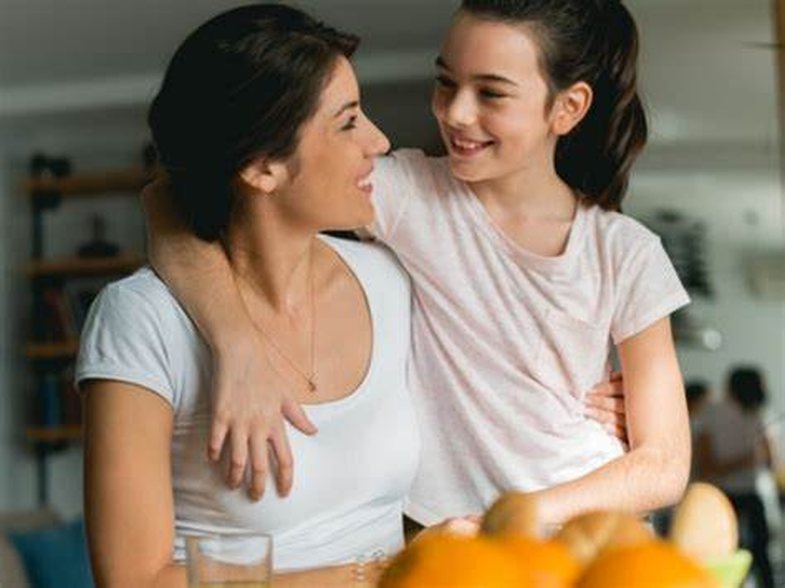 Mami Dash
Always willing to be impervished in family life with your children, you're a mother trying to do your best, find new ideas. You read tons of books to make children grow up to the best. He goes to pediatrics to get advice. When they're adults, you'll push them to go out with friends and organize parties for them. What matters is that your child opens up to others. For you, it doesn't change anything if it's a girl or a boy, in any case you teach it the same value and independence.
Mommy Dem
A life without children? Impossible. Always with the children, you give them the best of yourself, an endless devotion. You'll try to be as fair as possible and listen to their problems. You like to pet them, to kiss them, even though they risk breathing, especially when they are adults. What you prefer is to see them healthy and full of life.
Twin Mothers
You're a mother who teaches her young to be independent from an early age and your house is filled with books and educational games. Proud of their progress at school, it requires good grades and success. Learn to listen to them more, even though you risk hearing something you won't like. Despite being a mother who likes to play with the kids and be happy with them, you can't leave everything and ride a bike with them.
Crab Mom
You show a lot of sweetness towards the children and you're careful of their every need. If your child is sad and has an upset face, he does everything to restore his smile. You who are considered shameful can become a beast if you touch a hair to your child. Nothing's too beautiful for them, you're going to collect photos, pamphlets, letters and all the emotional memories.
Mama Luan
You like everything that shines and you'll want to give your children the best and often the most expensive. Generous and responsible, you will know how to set limits on life and society. You will put aside your desires and needs to encourage children to be happy and trust. Games will be happy moments for everyone.
Virgin Mom
You're not a bothered mother, but a mother who listens, advises and helps children think with their heads. Although you are sometimes considered cold, children know your sense of humour and discreet sweetness well. You'll wear your child with a lot of taste and learn the basic rules of hygiene and food. A fat mind in a fat body.
Mom Peshore
You're going to have trouble with the mess, the noise. You who worship the middle road can find yourself in the middle of a scream and shouting. But luckily it's just your kids. The caresses and sweet moments in the bath clock, the wonderful stories you'll tell before you turn off the light will make them adore you. First of all, you will be honest and show them life the way it is, not always simple, but beautiful.
Mami Akrep
Di gjithçka për fëmijën tënd, që nga momenti që ta vendosin në duar pas lindjes dhe më pas. Intuitive dhe e dashur, do të dish si ta bësh të ndihet i sigurt dhe do të kuptosh menjëherë nëse ka ndonjë gjë që nuk shkon. Dashuri pa kushte dhe devotshmëri, gjithë koha jote dhe dashuria janë për fëmijën tënd. Do të zbulosh talente të fshehura dhe do ta inkurajosh t'i zhvillojë në maksimum.
Mama Shigjetar
E merr shumë seriozisht përgjegjësinë tënde si nënë, oraret e banjës, të ushqimit, të lojës, fëmijët respektohen çdo minutë. E di që në këtë mënyrë mund t'i shijosh në maksimum dhe të kujdesesh për ta. Nga këndvështrimi i lojërave pa problem, je mbretëresha e lojërave spontane dhe do t'ua edukosh edhe atyre këtë sens aventure dhe humori.
Mama Bricjap
Sa dashuri dhe sa ëmbëlsi fshihen pas asaj fasade që mund të duket shumë distante! Është vetëm pak ndrojtje dhe respekt përballë asaj qenieje të vogël që sapo ke sjellë në jetë, por që është kaq i rëndësishëm. Sforcohesh t'i mësosh vlera të forta dhe shtyn të realizojë ëndrrat e tij, edhe ato më të çmendurat, duke menduar për gjithë ato që s'ke realizuar vetë.
Mama Ujor
Je një mama e pavarur dhe dëshiron që fëmijët e tu të jetë po ashtu. Gjithmonë e vendosur dhe e gatshme për aventura të reja, dëshira jote më e madhe është që edhe vogëlushët e tu të kenë këtë shpirt aventurier dhe kuriozitet të madh. Kështu që do t'u lësh dhe atyre një liri veprimi dhe mendimi sa mund të kenë vështirësi të kuptojnë limitet. E ëmbël dhe gazmore, do të dish t'u japësh atyre cilësitë emotive të nevojshme për të jetuar në këtë botë të vështirë.
Mama Peshk
Je një mama shumë e ndjeshme, shumë empatike në lidhje me dashuritë e jetës tënde, fëmijët e tu. E shqetësuar për lumturinë e tyre, do të bëje çdo gjë dhe më shumë që ata të jenë të lumtur dhe të ndihen mirë. Kujdes, mos i mbro shumë, duhet të jenë të zotët të provojnë edhe vetë gjërat dhe nuk mund t'u ndalosh të jetojnë, të duan. Lëri të lirë dhe ki besim tek ta!
Burimi: Bustle