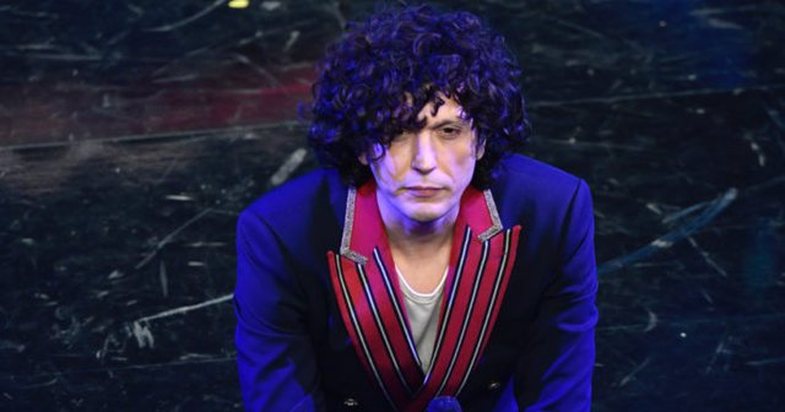 Starting after an interview of the singer Ermal Meta for Oggi - where he confessed that he would never forgive his father who abandoned him "in those terrible years, with violence, crime, dead on the streets" - there were many people who shared with Anabel their difficult stories with their parents and the reasons why they can't forgive mom/dad.
Some indicated that they find it impossible to forgive a parent's betrayal, others confessed that they find it difficult to accept and forgive a parent's decision to end their life. Other reasons are related to the father's violence against the mother, violence against the children, the decision to leave the children without education, abandonment, etc. (you can find the confessions at the end of the article).
Forgiving parents is one of the most important and difficult types of forgiveness. But what is forgiveness itself?
To forgive means "to stop feeling anger towards someone who has upset/hurt you". However, it is cliché to start with a dictionary definition because forgiveness is one of the most misunderstood concepts in psychology; it's hard to understand and hard to do, but the mental and physical health benefits are clear.
Forgiveness is not the same as forgetting. When you forgive someone, it doesn't mean you forget or excuse their actions. Forgiveness doesn't mean you shouldn't or can't have feelings about the situation anymore, and it doesn't mean there's nothing further to resolve. Forgiveness is not something you do for someone else's sake. This is probably the most important thing you need to know about it.
Why can't you forgive your parents?
1. Ju mund të doni hakmarrje. Duke mos falur, ju ndiheni në kontroll të situatës.
2. Ju nuk dini si ta zgjidhni situatën, kështu që është më e lehtë të qëndroni fshehur pas zemërimit.
3. Ju dëshironi të qëndroni të lidhur me personin që ju lëndoi dhe ndërkohë që zemërimi dhe pakënaqësia nuk janë pozitive, duke mos falur mund ta mbani ende lidhjen.
4. Është një mënyrë për të mbajtur distancën. Ndihesh më i sigurt kur je i shkëputur emocionalisht nga personi që të ka lënduar.
5. Ju jeni të lidhur me lëndimin dhe zemërimin.
POR, ndoshta arsyeja më e rëndësishme: Ju nuk e dini se si falja do t'ju sjellë dobi!
Falja është më e mirë për ju sesa për përsonin që falni. Falja bëhet për përfitimin tuaj. Kur falni, ju çlironi veten nga pakënaqësia, dhimbja dhe ngecja me të kaluarën. Duke falur, ju mund të jetoni plotësisht në të tashmen. Pa faljen, lëndimet mund të vazhdojnë t'ju mbajnë "lidhur" në të kaluarën.
Si ta nisësh rrugëtimin drejt faljes së prindërve?
Zgjidhe pakënaqësinë
Sado e çuditshme të duket, inati është një lloj kapjeje, një mënyrë për të mos u ndarë dhe kur mbajmë mëri ndaj një prindi, nuk jemi të kapur vetëm pas prindit, por më konkretisht me pjesën e keqe të tij/saj. Është sikur nuk duam të jetojmë jetën tonë derisa ta kemi zgjidhur këtë. Ne e bëjmë këtë për arsye psikologjike. Por rezultati është krejt i kundërt: ne qëndrojmë të mbyllur në të keqen dhe nuk rritemi.
Ki pritshmëri realiste
Gabimet e prindërve janë ndër më të vështirat për t'u falur. Dekadë pas dekade, ne kemi shpresë, shpesh në mënyrë të pandërgjegjshme, se ata më në fund do të bëhen më të mirë. Ne duam që ata të pranojnë të gjitha gabimet, të kërkojnë falje, të luten që t'i falim. Ne duam që prindërit tanë të na përqafojnë, të na thonë se e dinë se ishim fëmijë të mirë, të zhbëjnë faktin që kanë preferuar më shumë një vëlla/motër etj.
Kini parasysh edhe gjërat e mira
Shumica e prindërve i duan fëmijët e tyre, me përjashtime. Por asnjë prind nuk është i përsosur.
Ndajini gjërat
Të falësh nuk do të thotë të falësh gjërat e këqija që kanë bërë prindërit. Nuk do të thotë të mohosh egoizmin, refuzimet, poshtërsinë, brutalitetin, dhunën e tyre ose ndonjë nga keqbërjet e tjera, të metat e karakterit. Është e rëndësishme të ndahemi nga prindërit tanë – që do të thotë të mos e shohim veten si fëmijë që varen prej tyre për mirëqenien tonë emocionale, të ndalojmë së qeni viktima të tyre, të pranojmë se jemi të rritur për të formësuar jetën tonë.
Një rrugëtim i vështirë
We must be ready to forgive. We must want to forgive. The deeper the wound, the more difficult the process – which makes it especially difficult for parents to forgive. Along the way, we may have to express indignation, we may have to get angry and resentful, we may even have to punish our parents by holding onto the grudge. But in the end, when you are ready to forgive, it will all be worth it.
What if I don't forgive them?
Forgive them or not, that's up to you. But either way, let the hurt go. Try to put this story behind you. Focus on the present. Live now.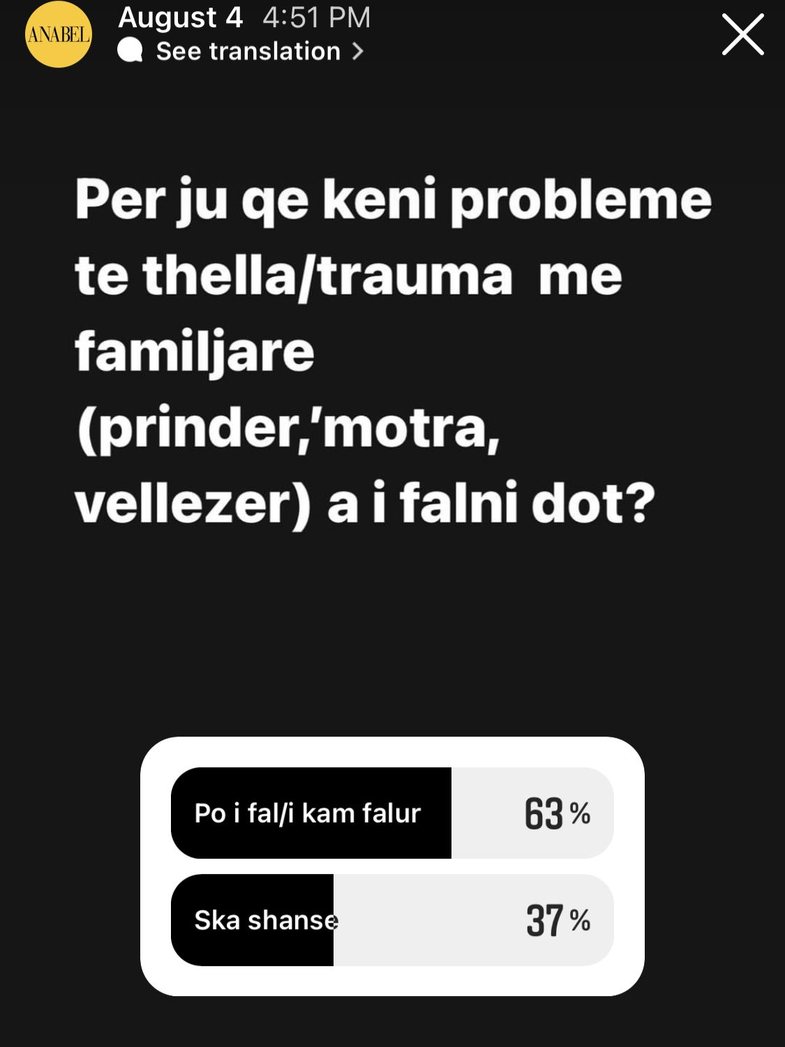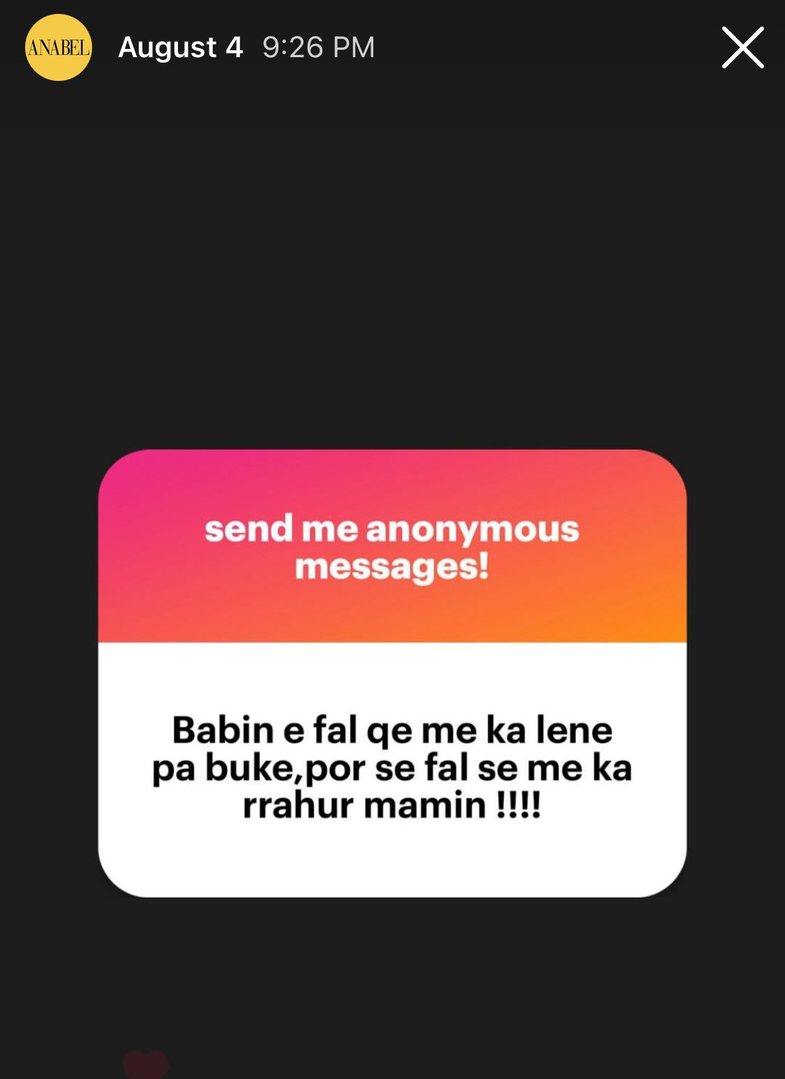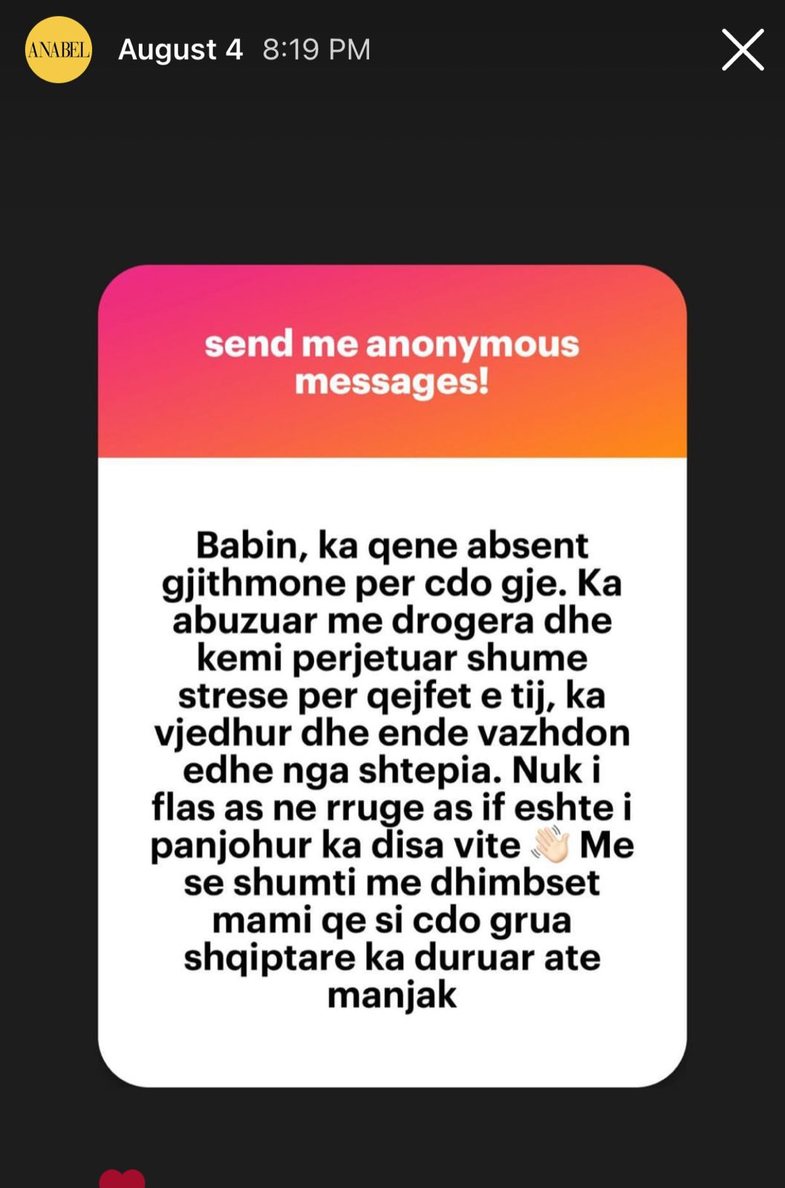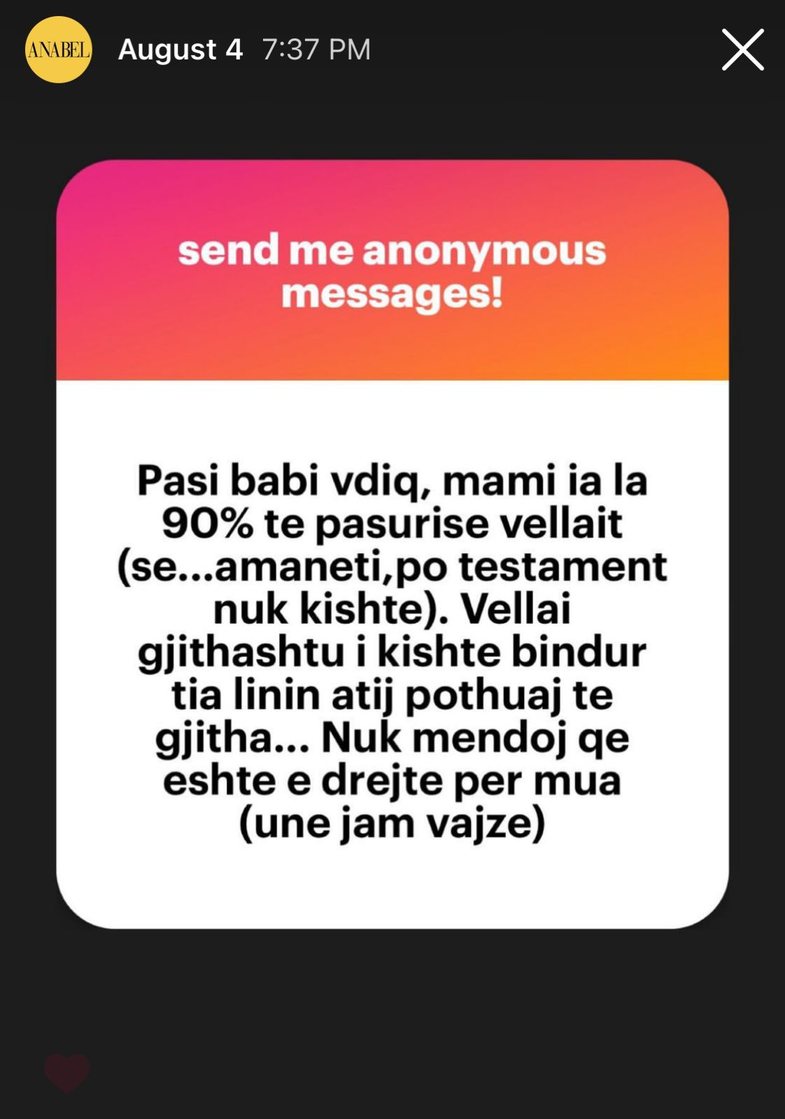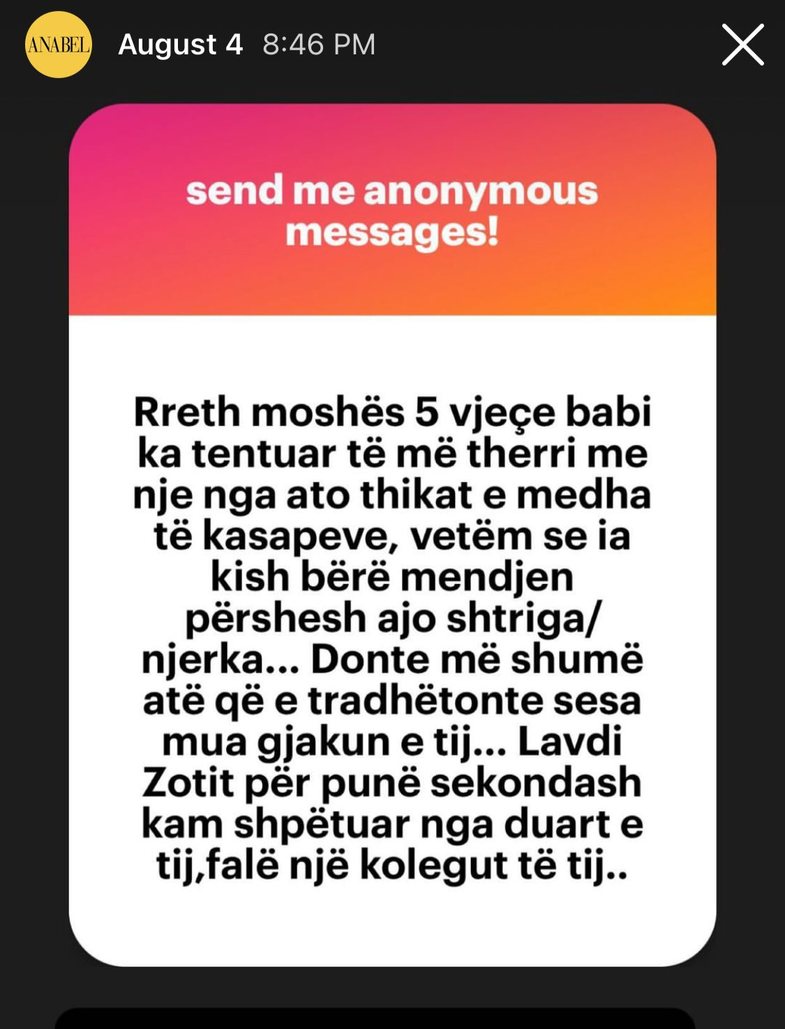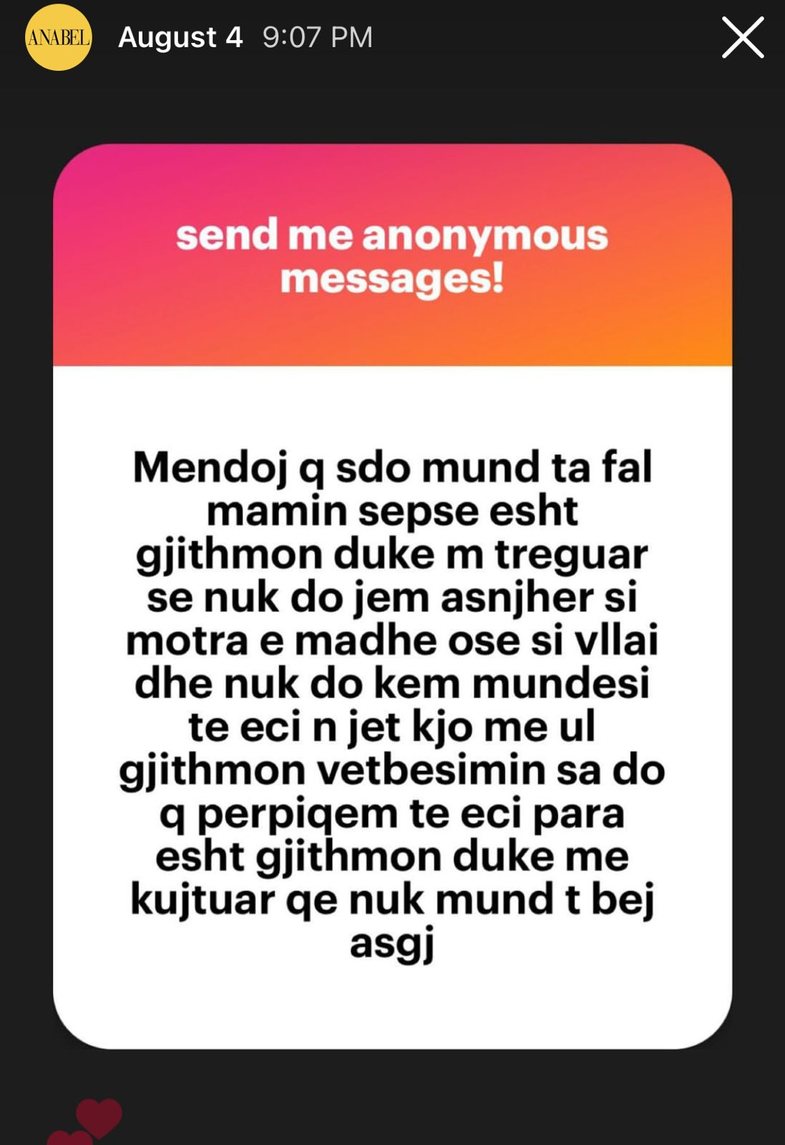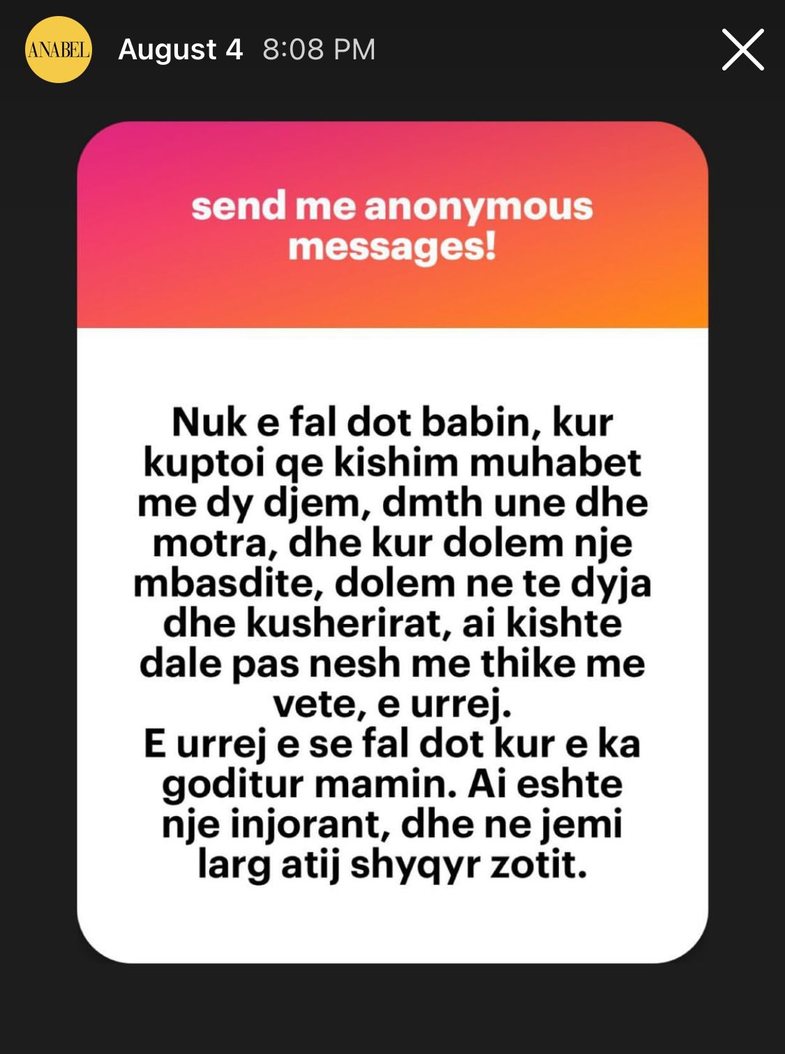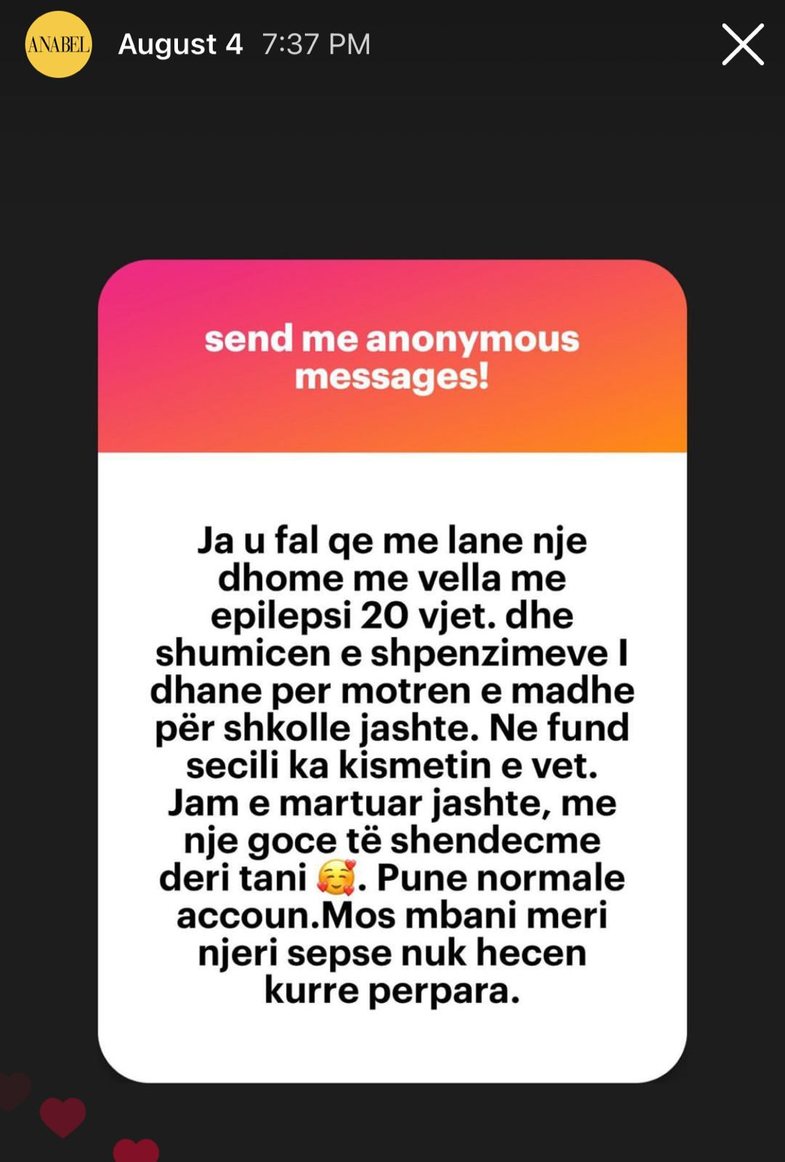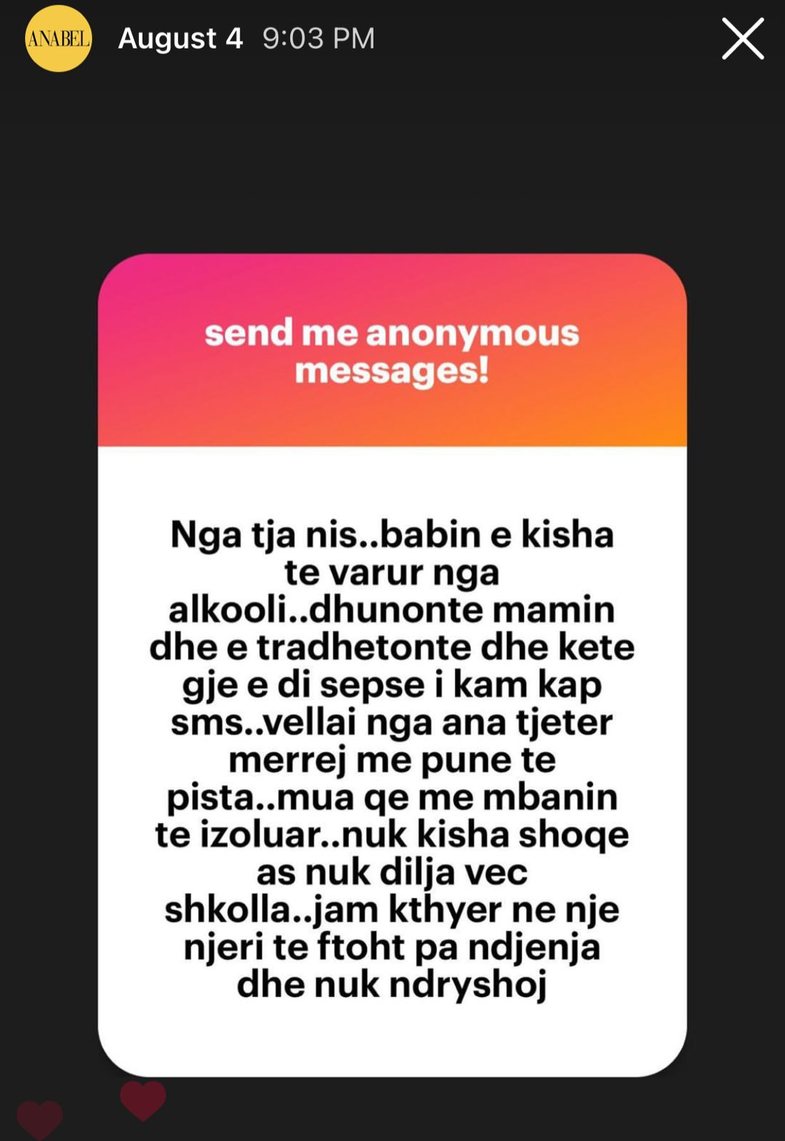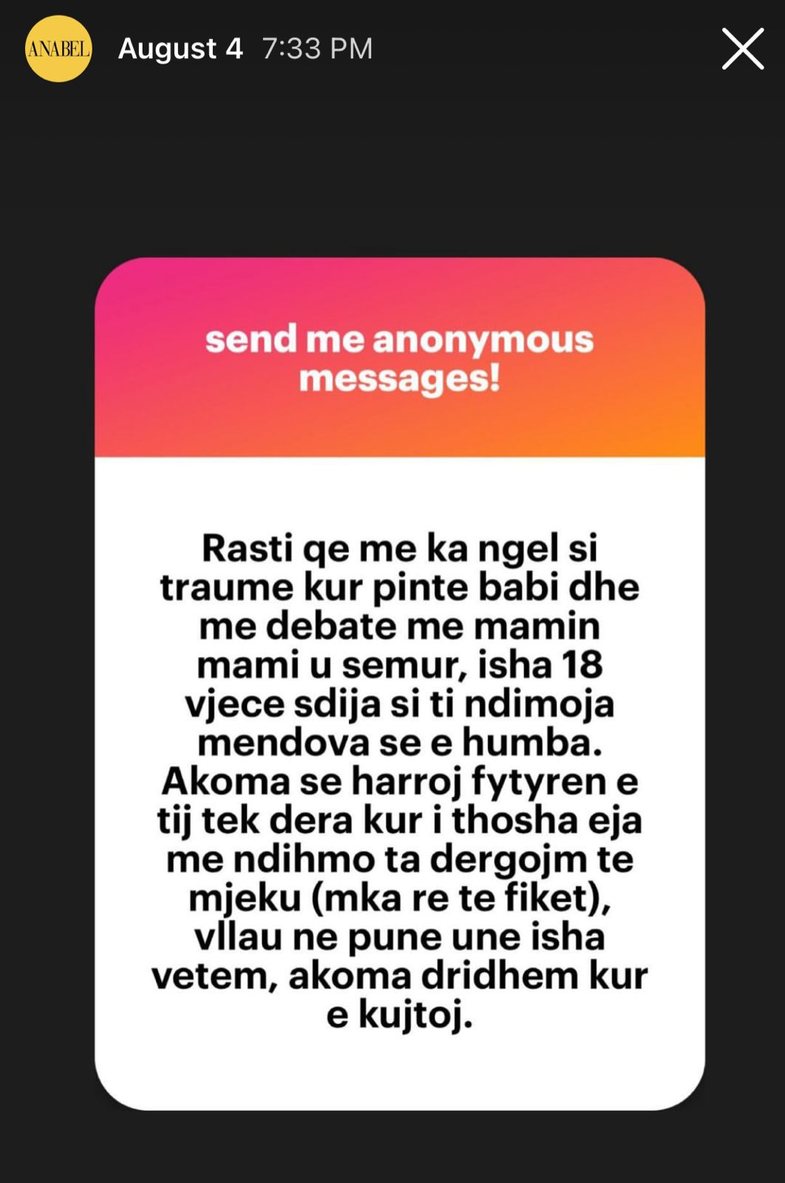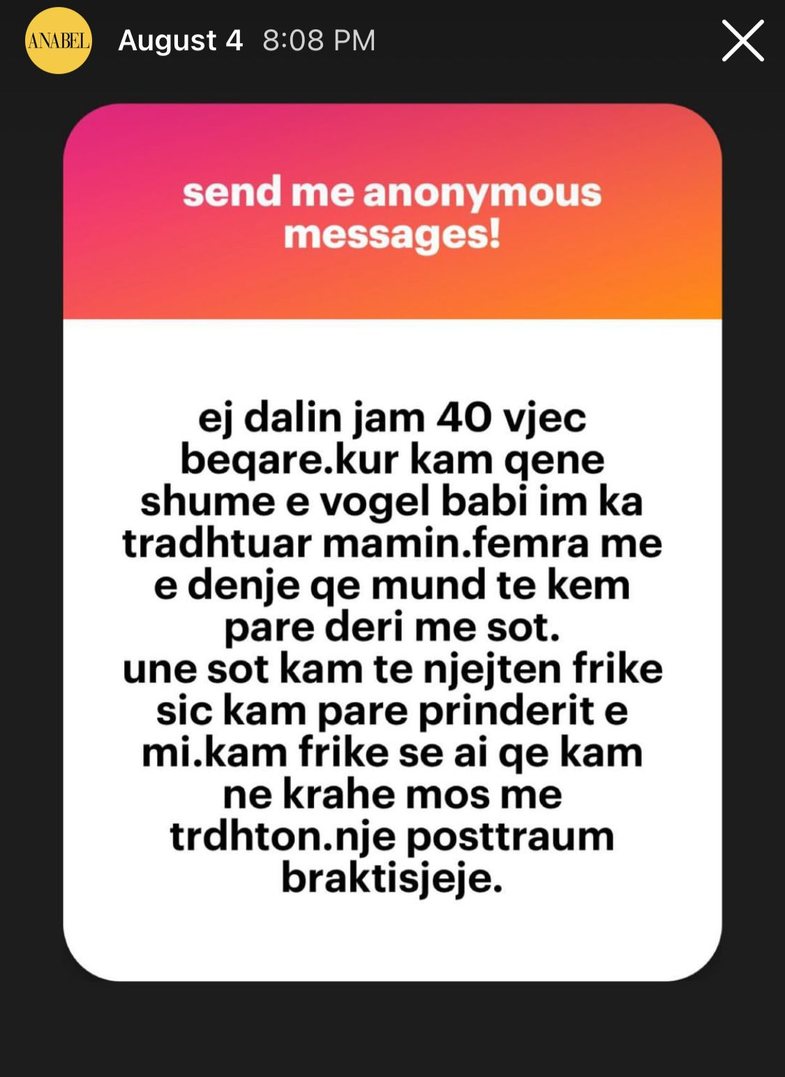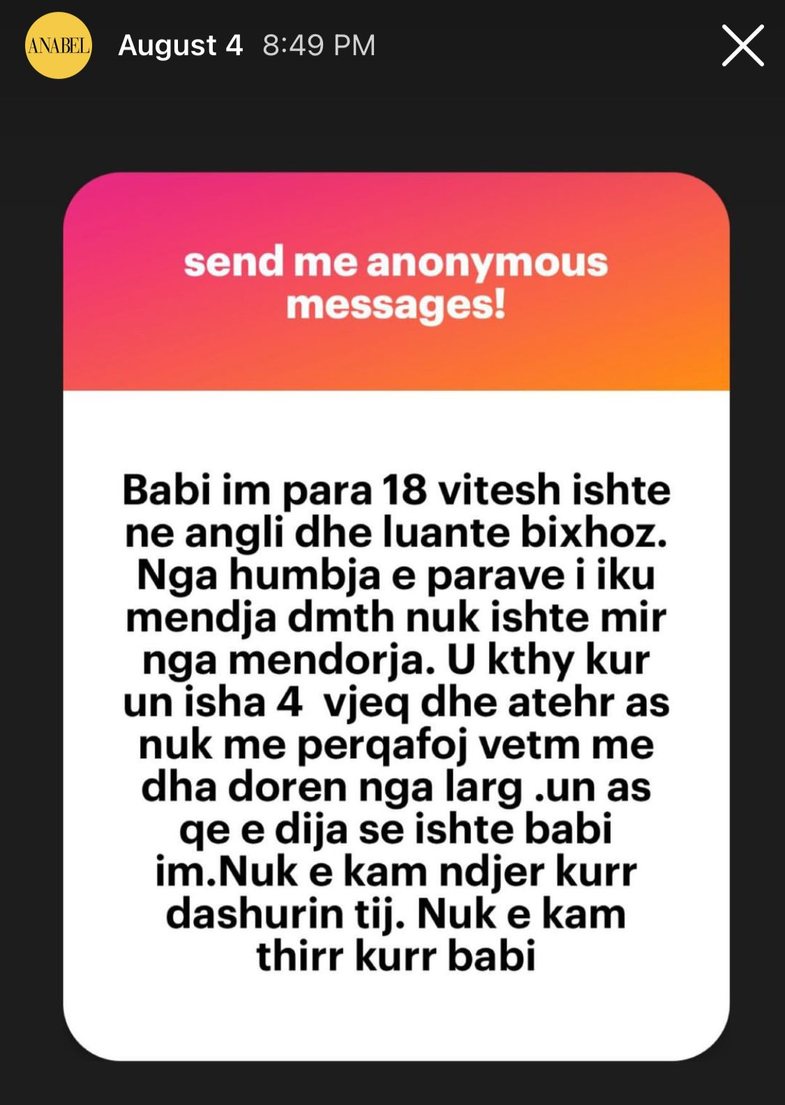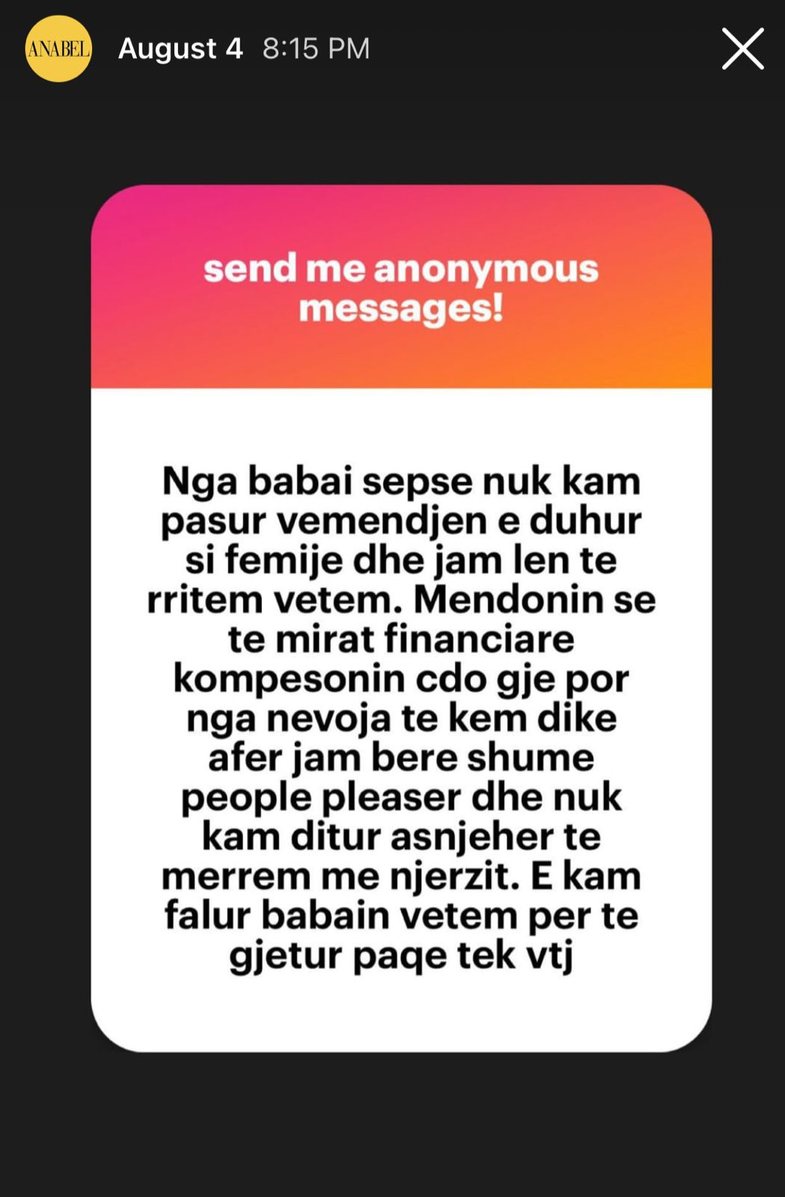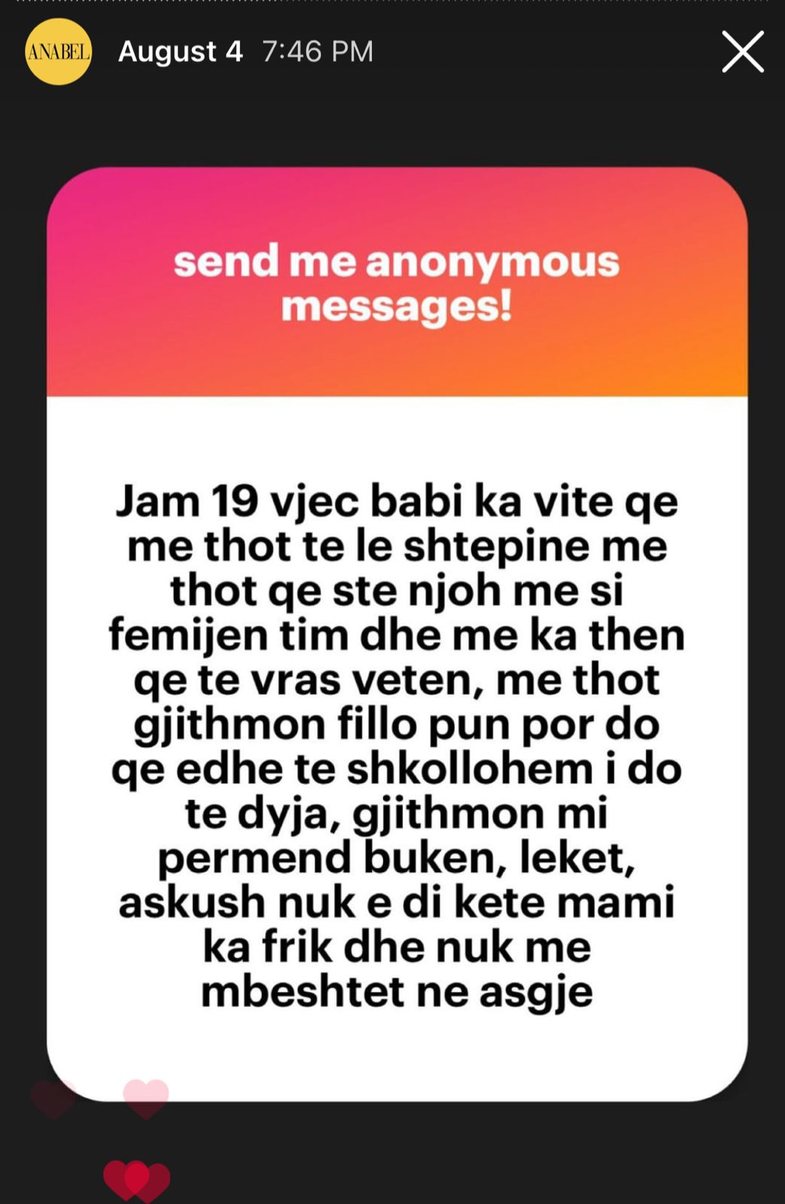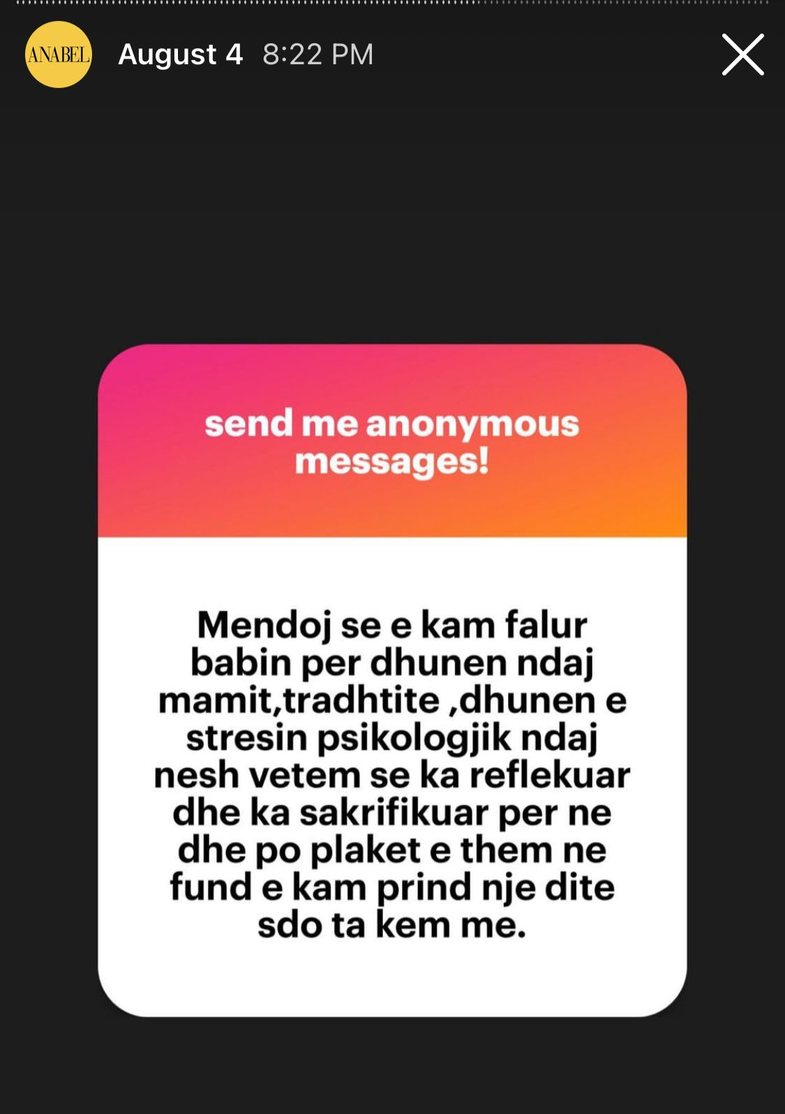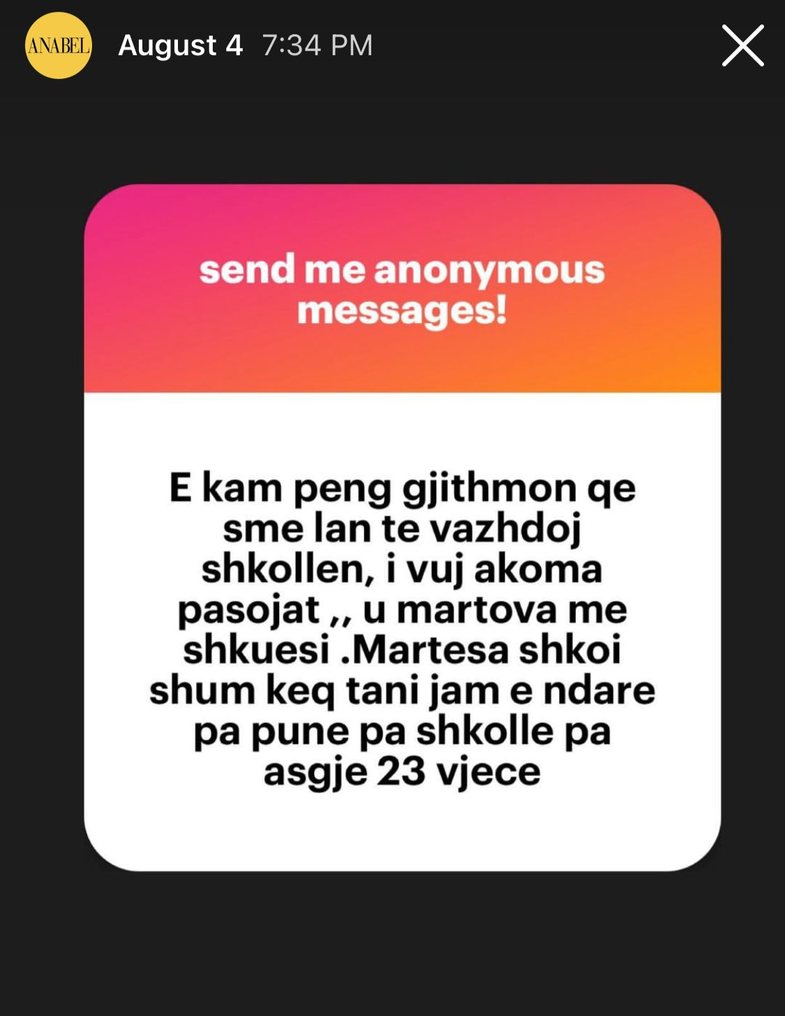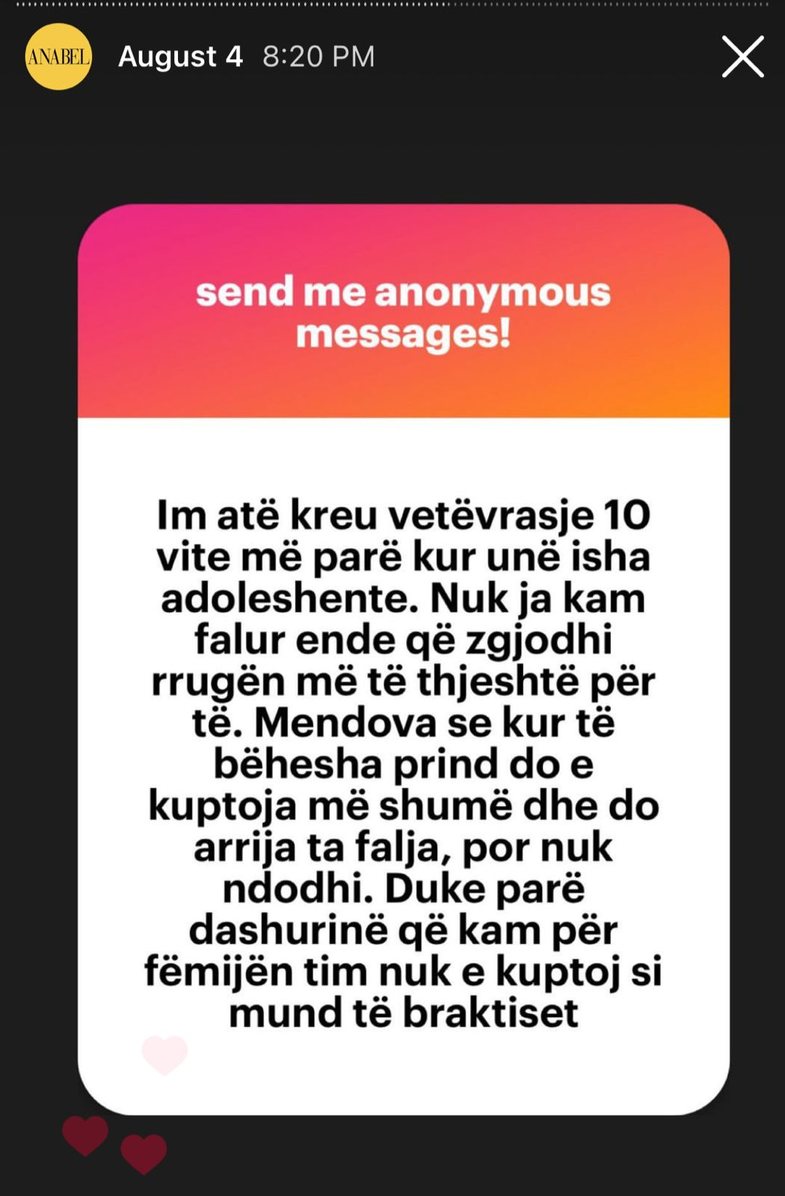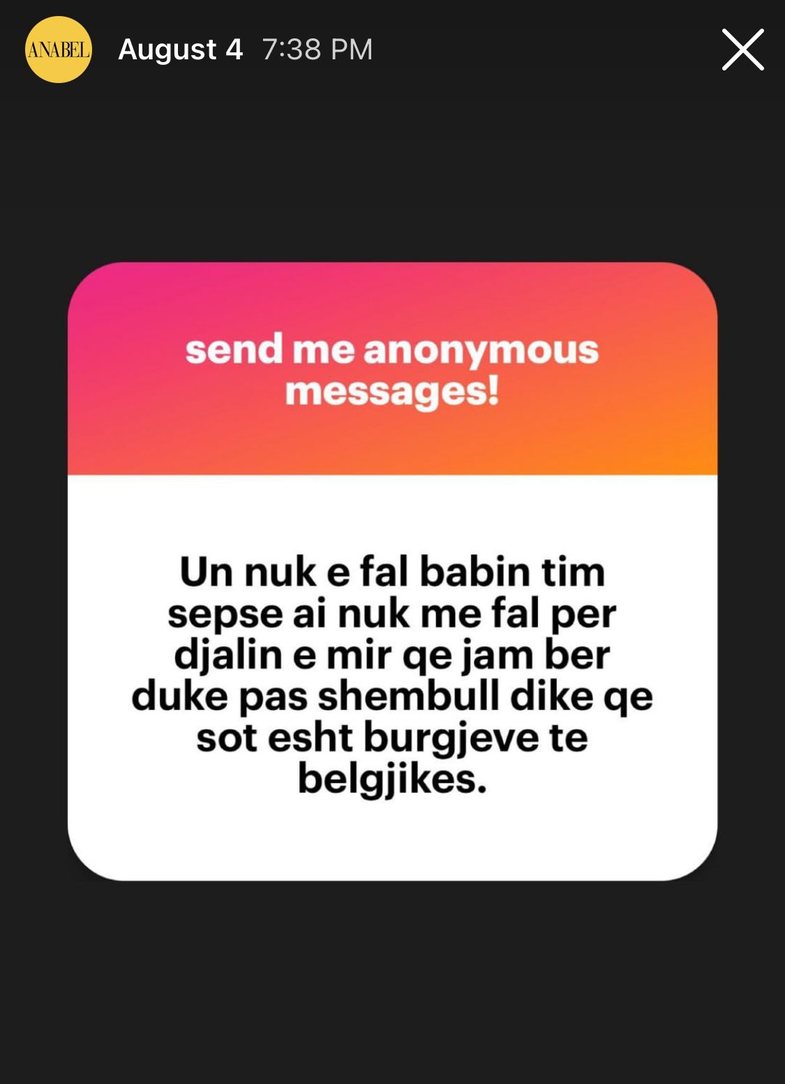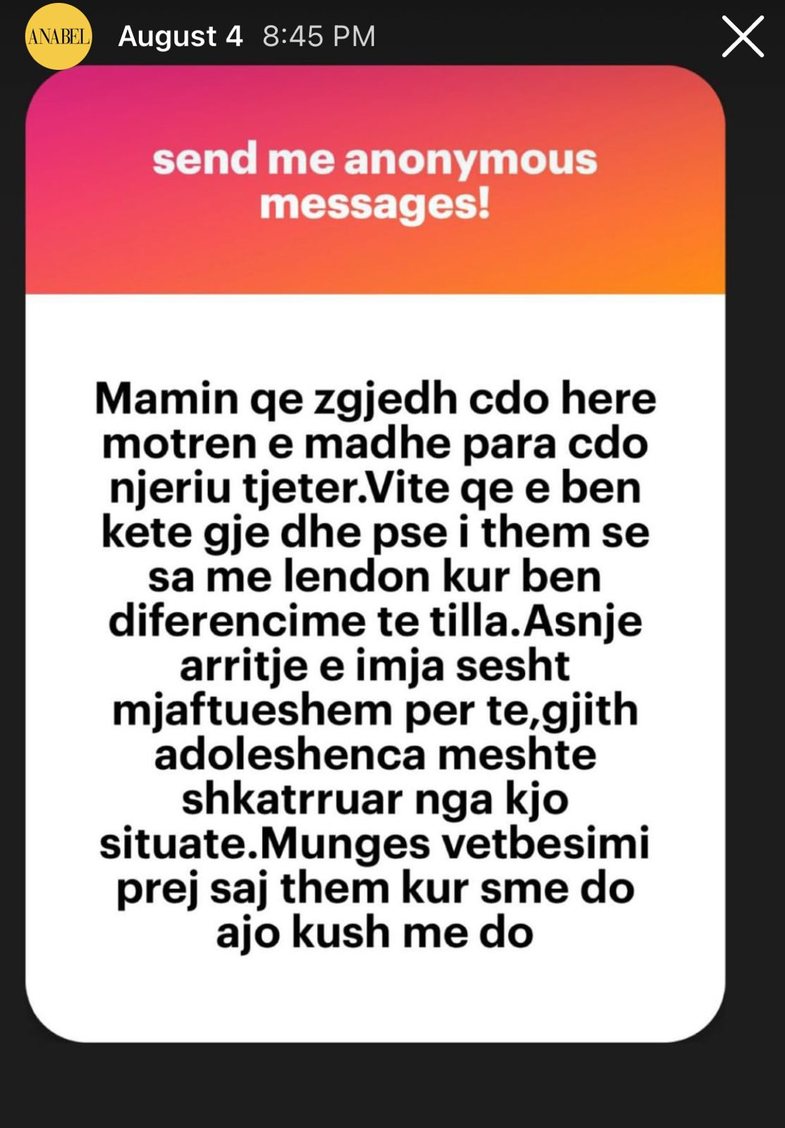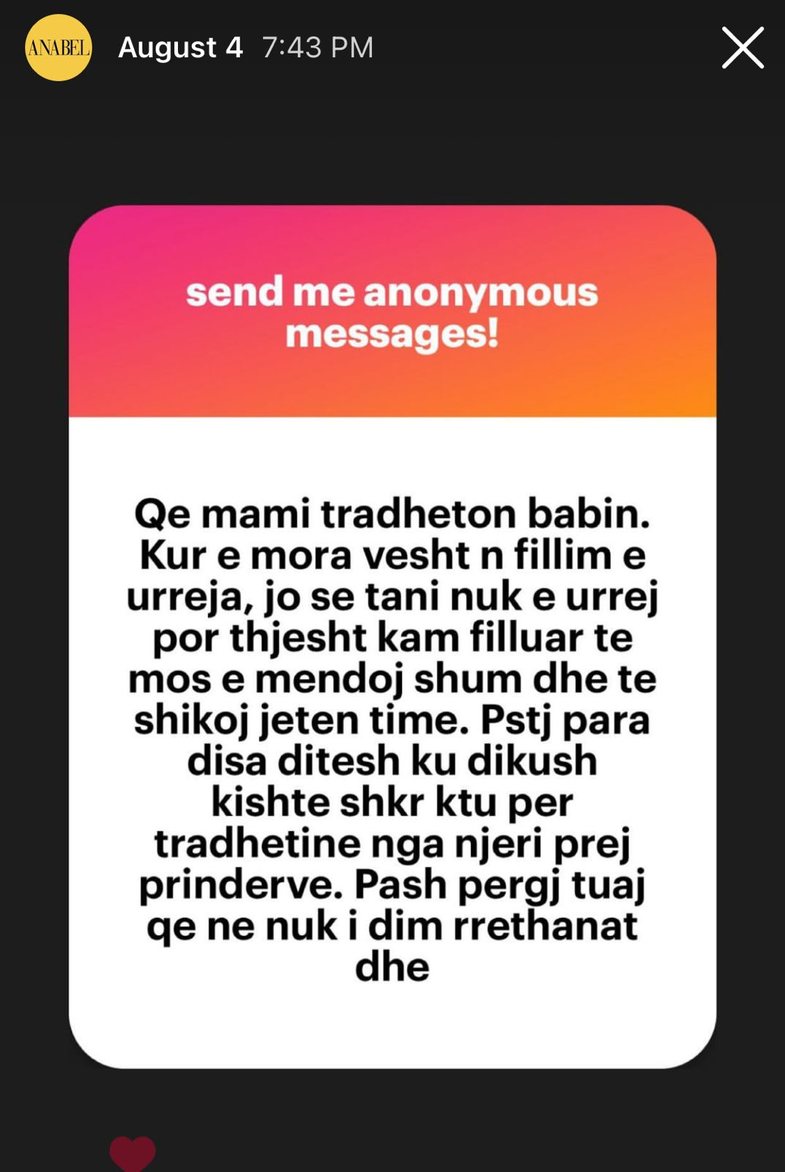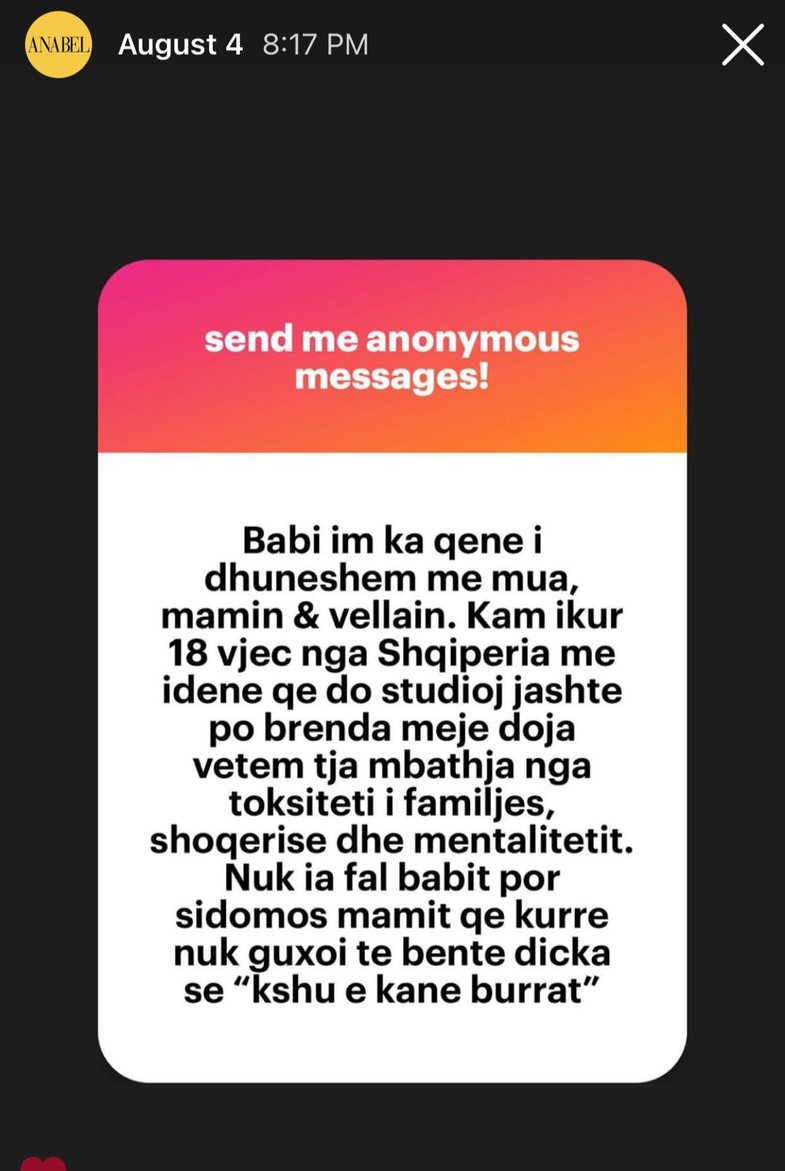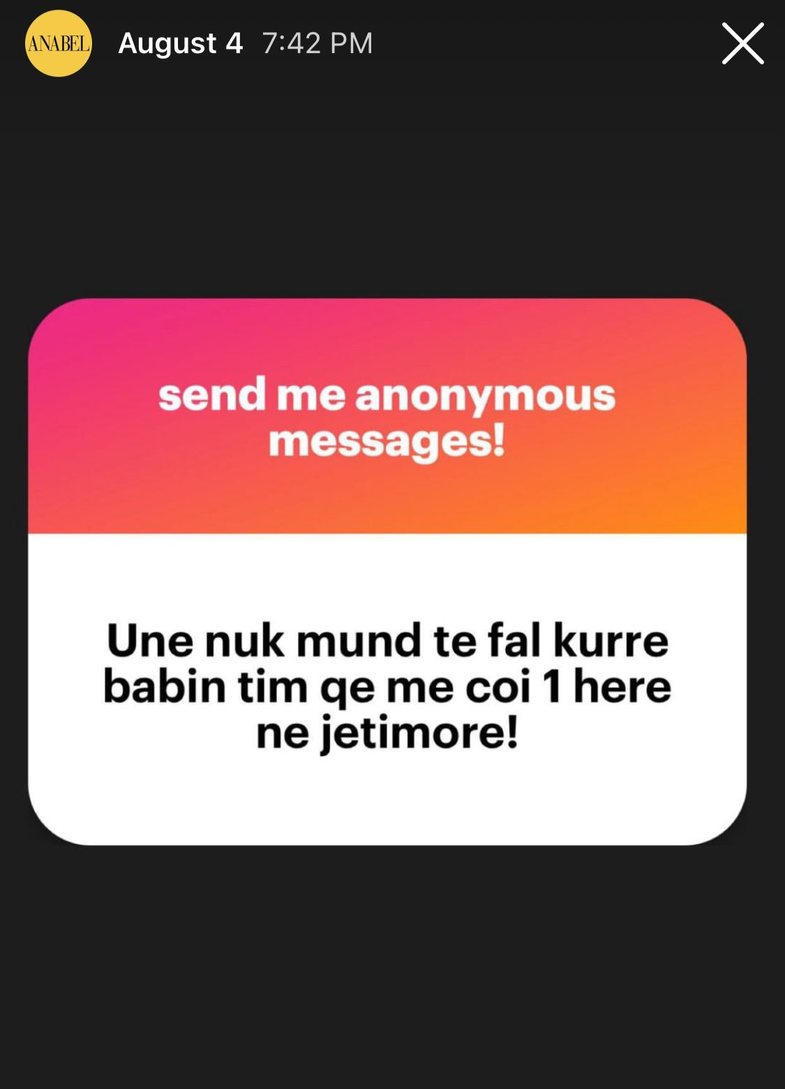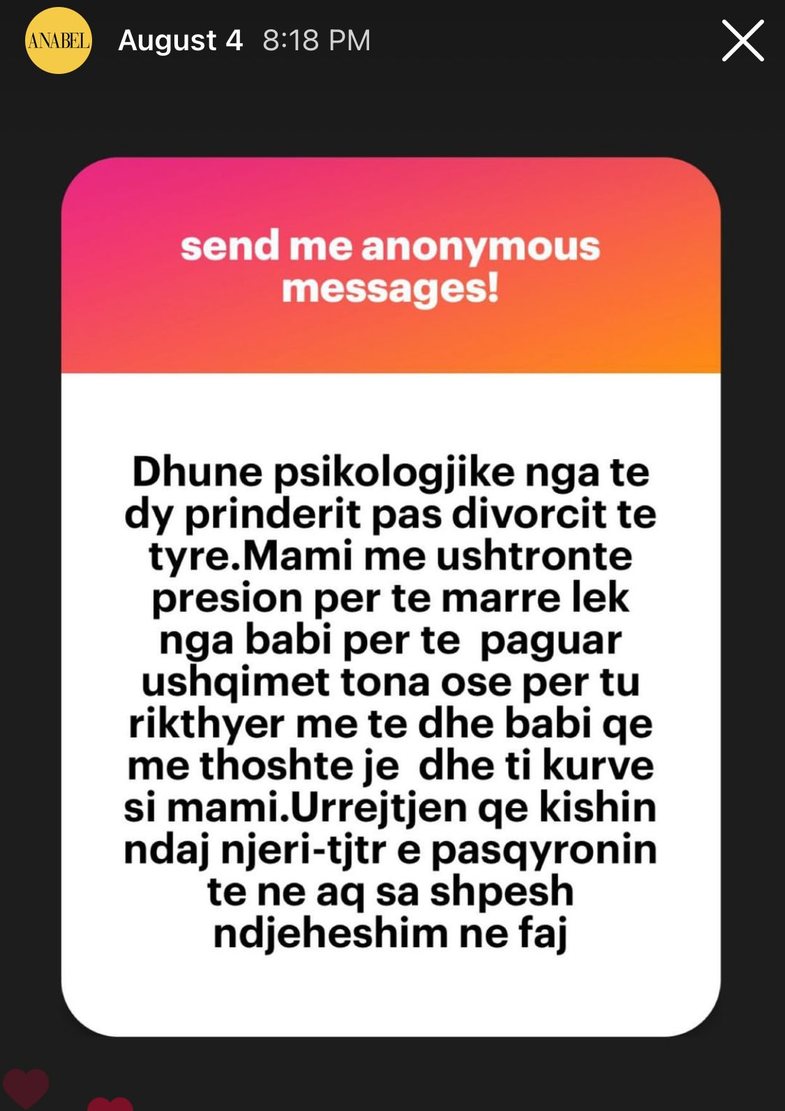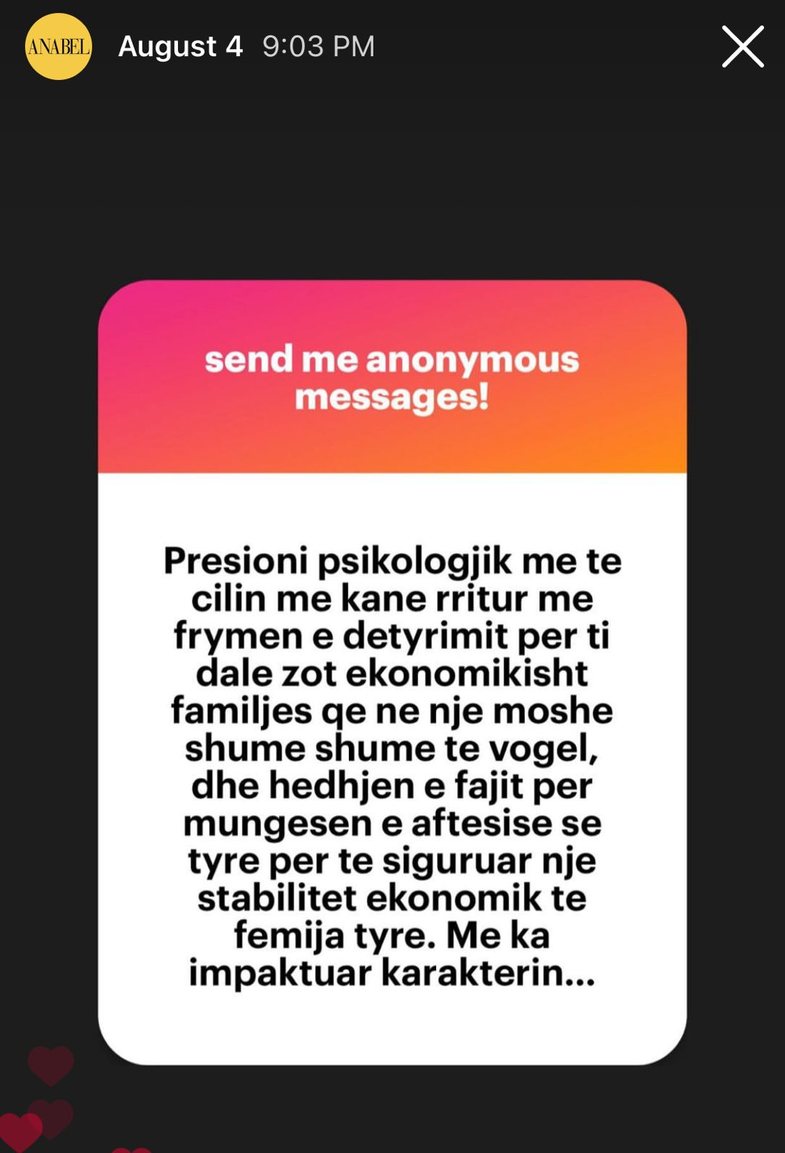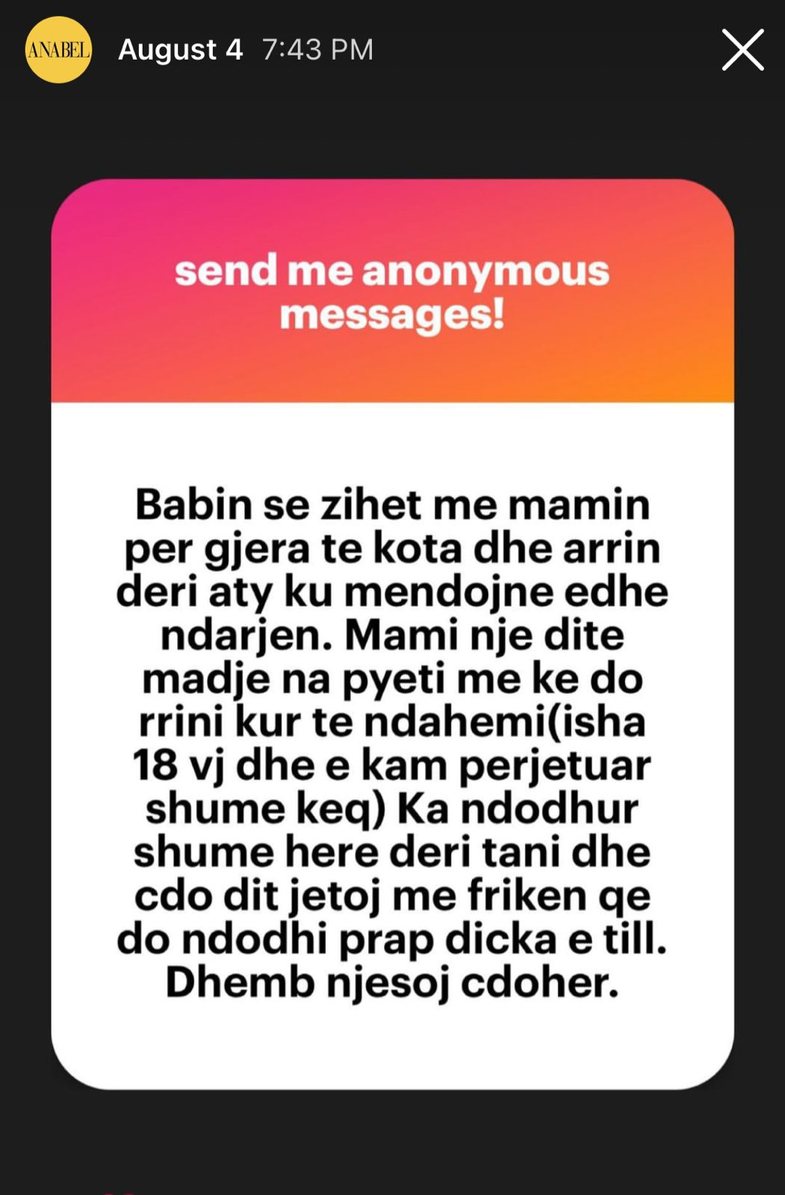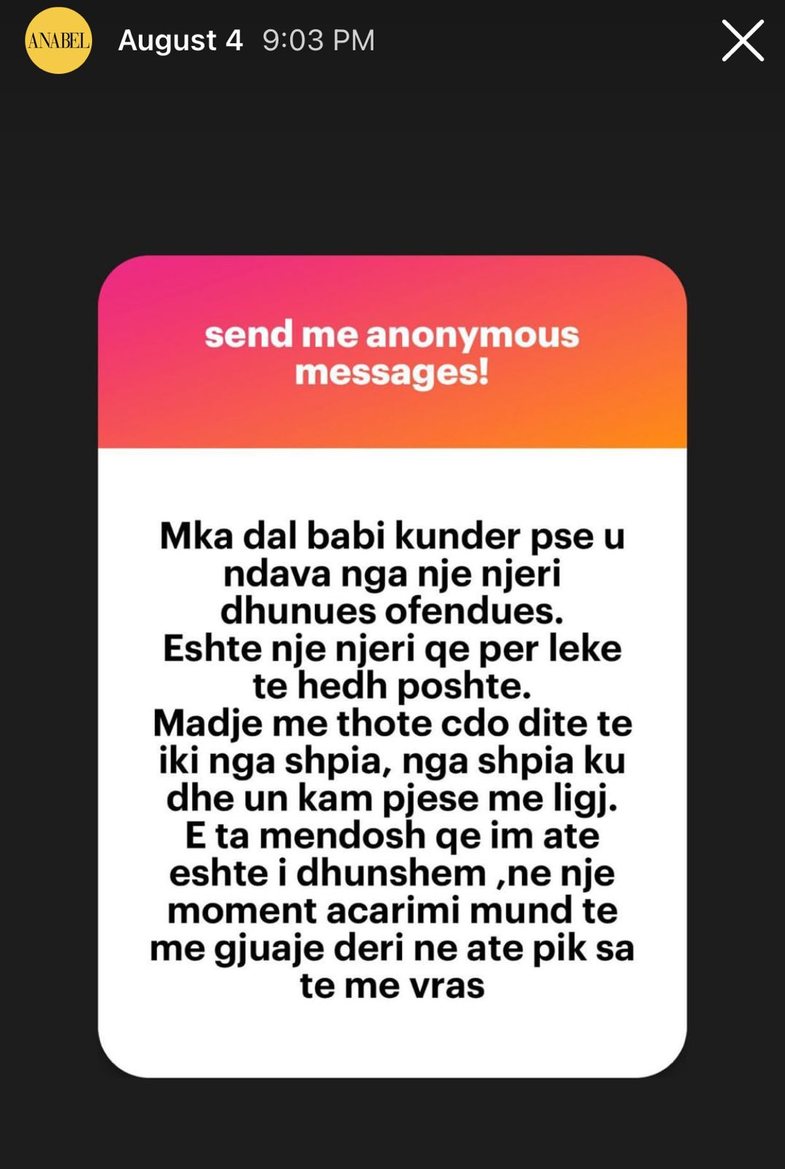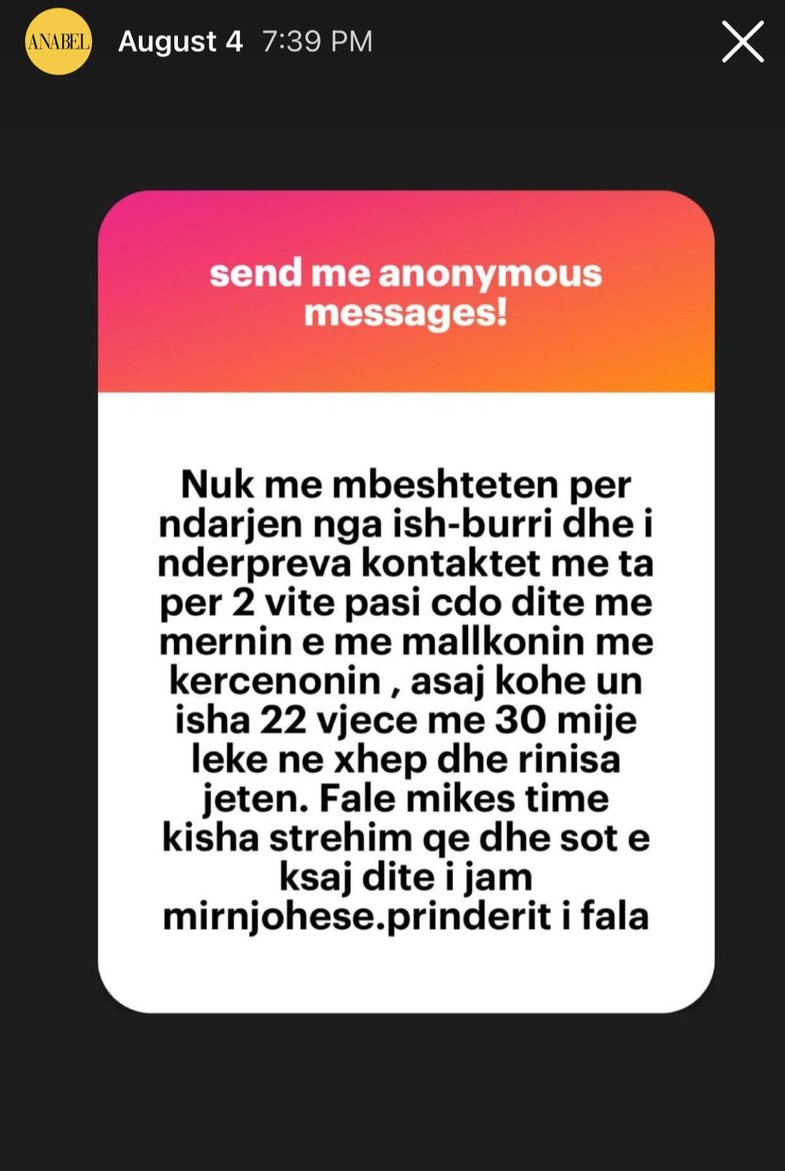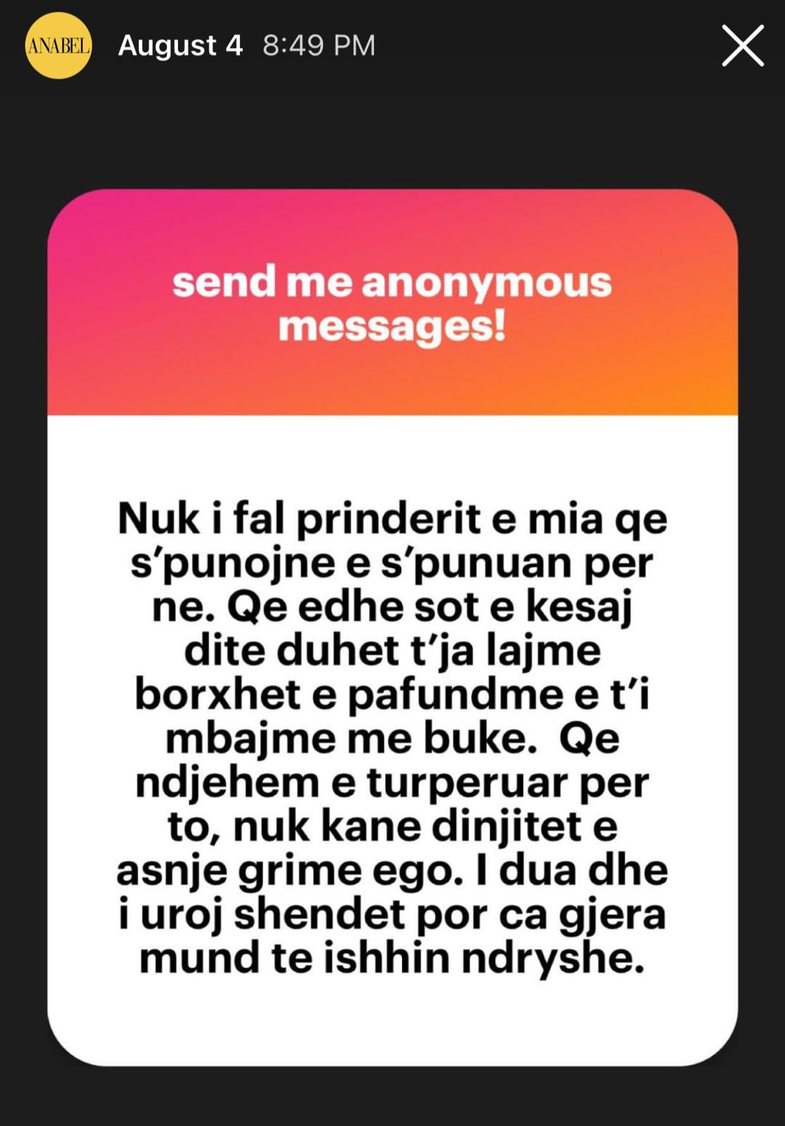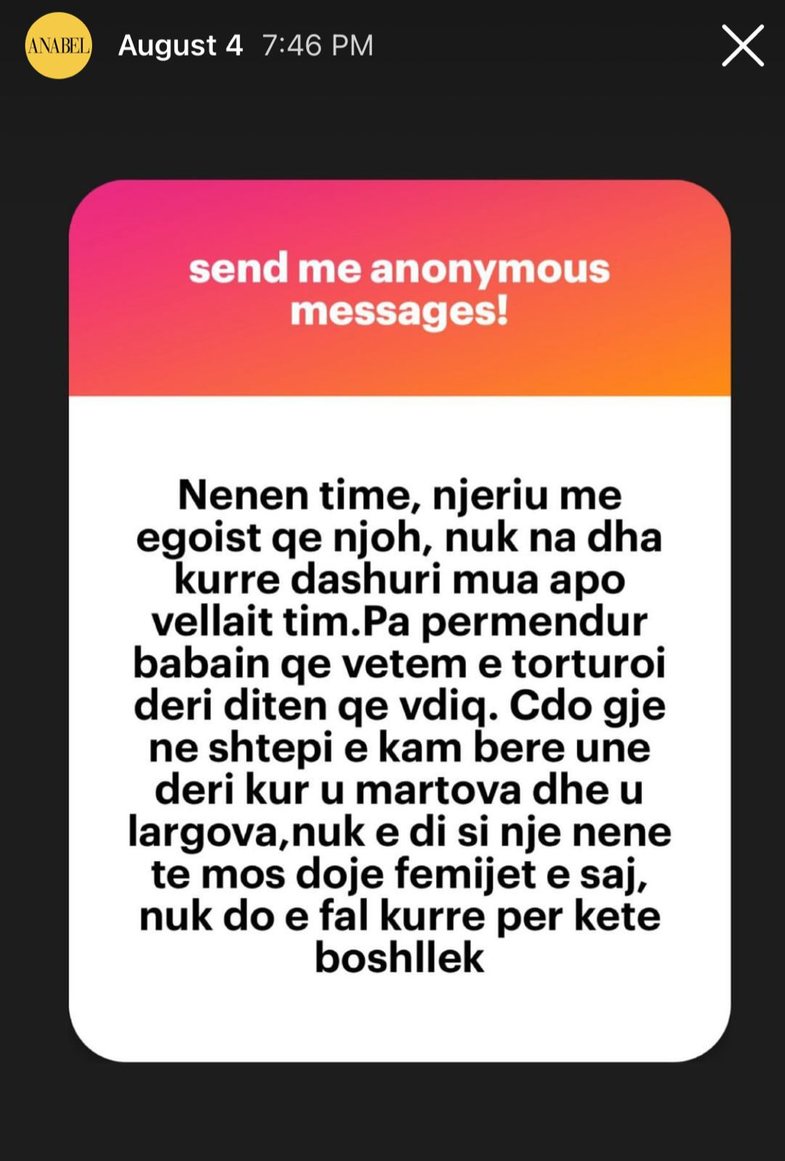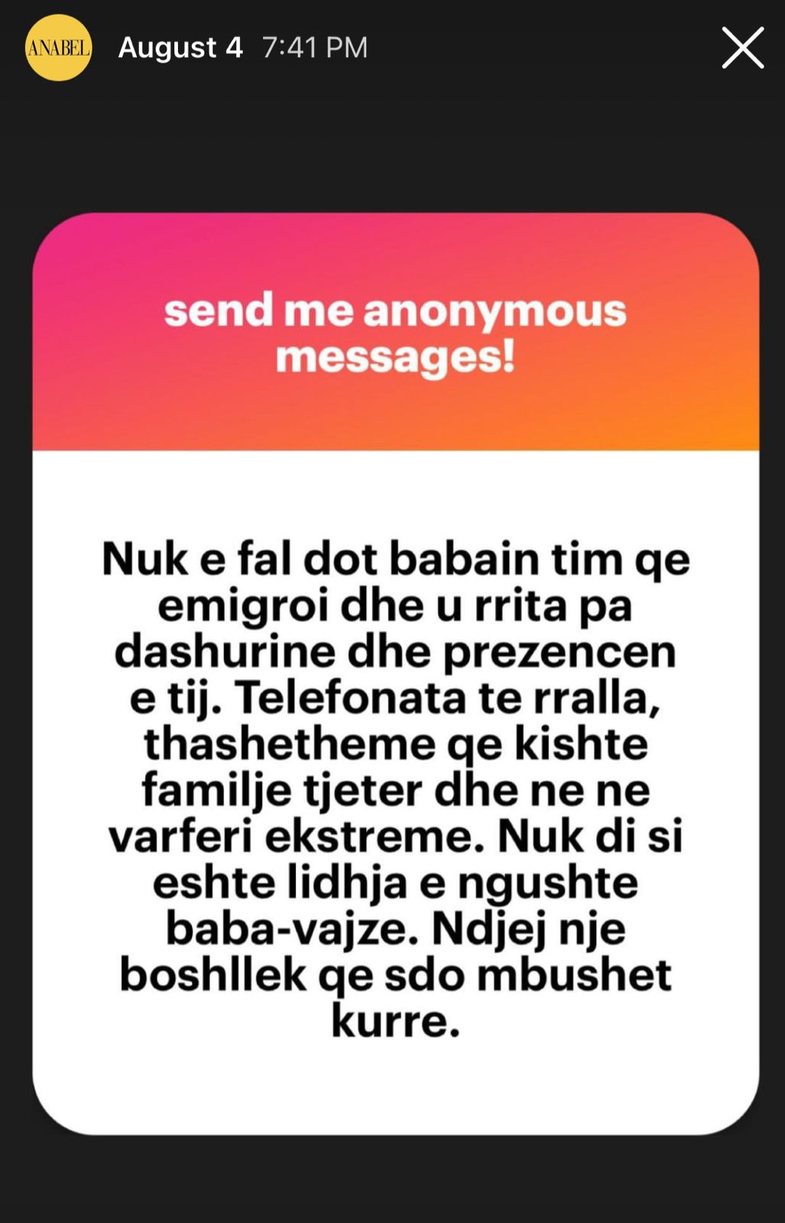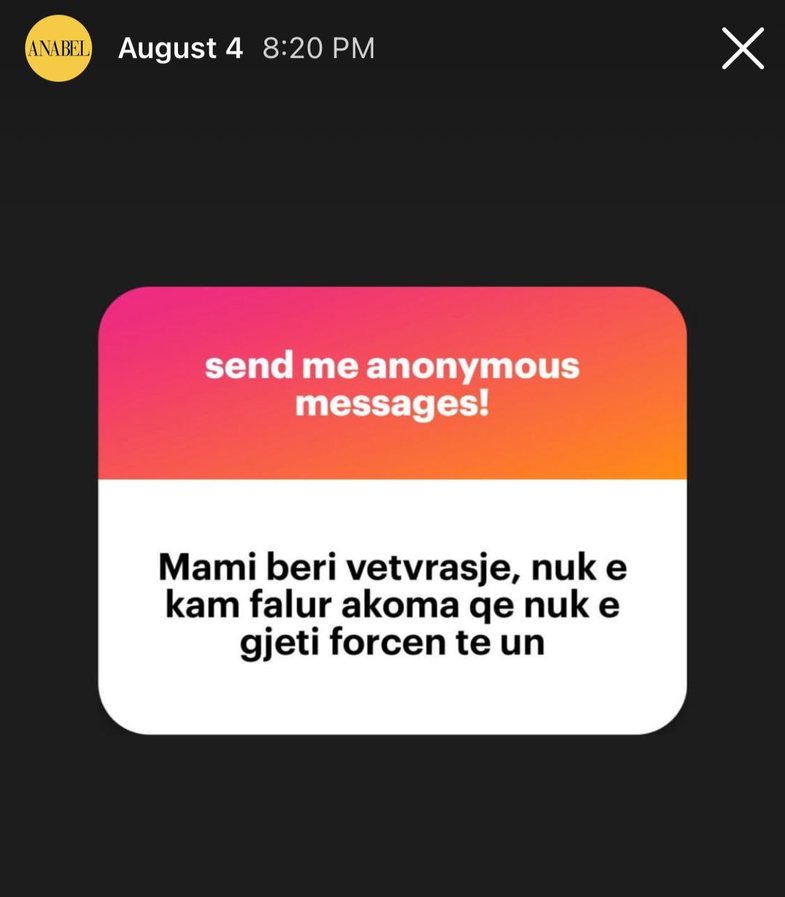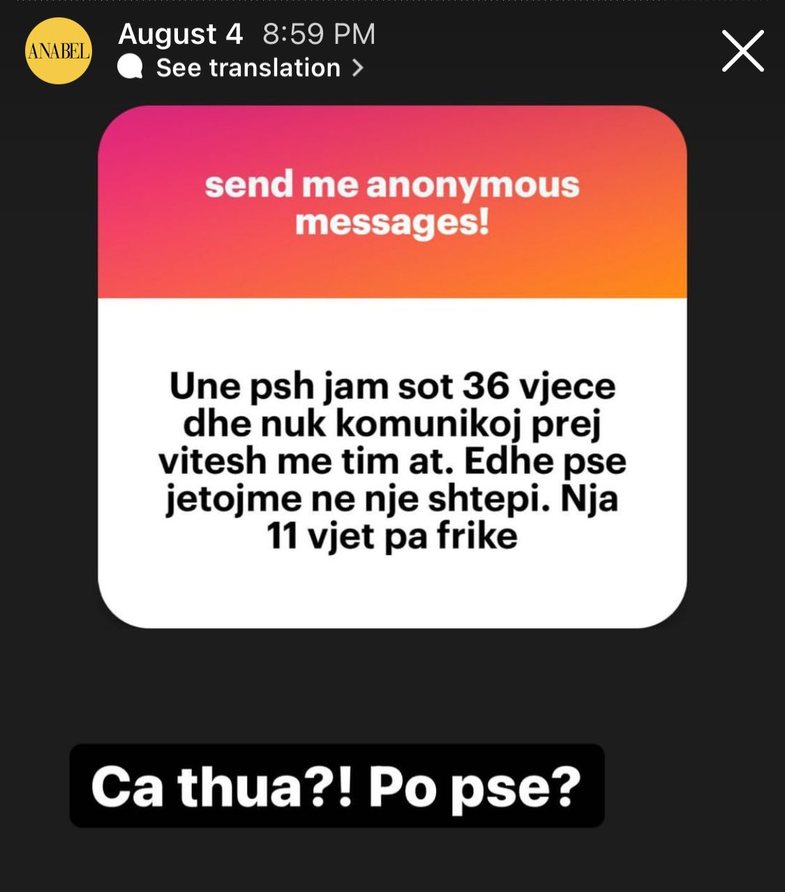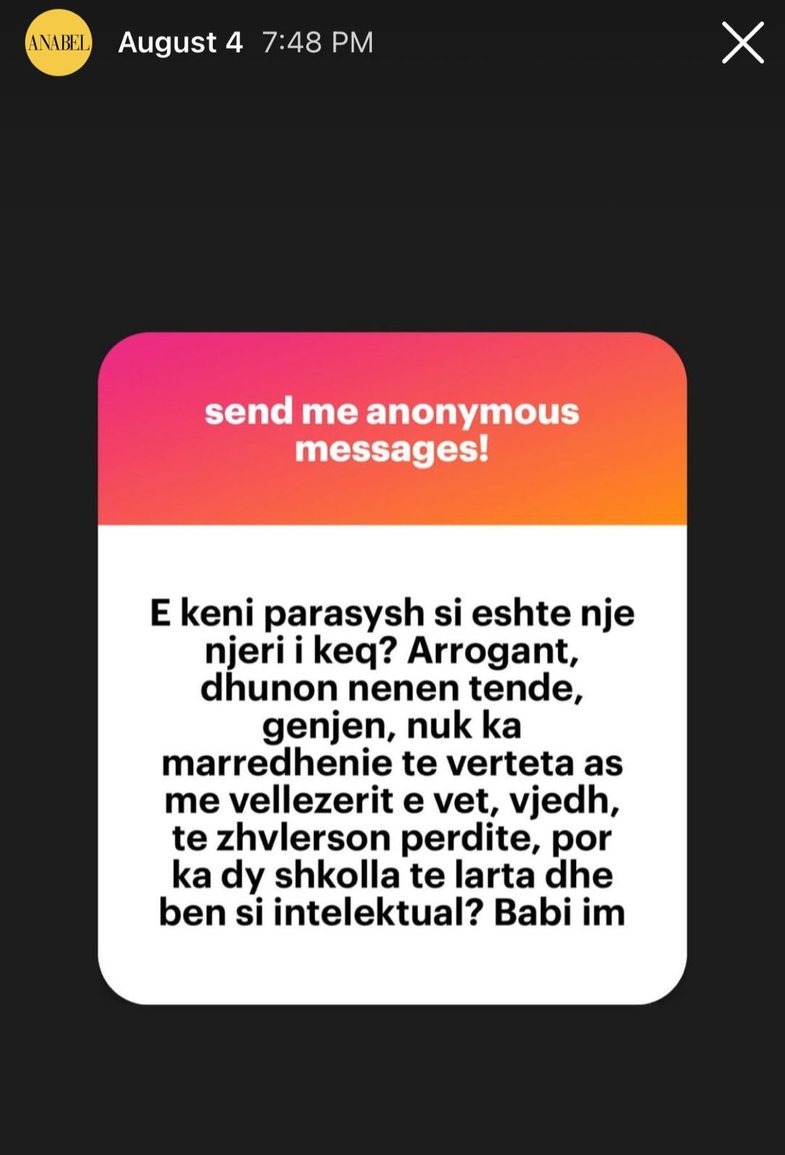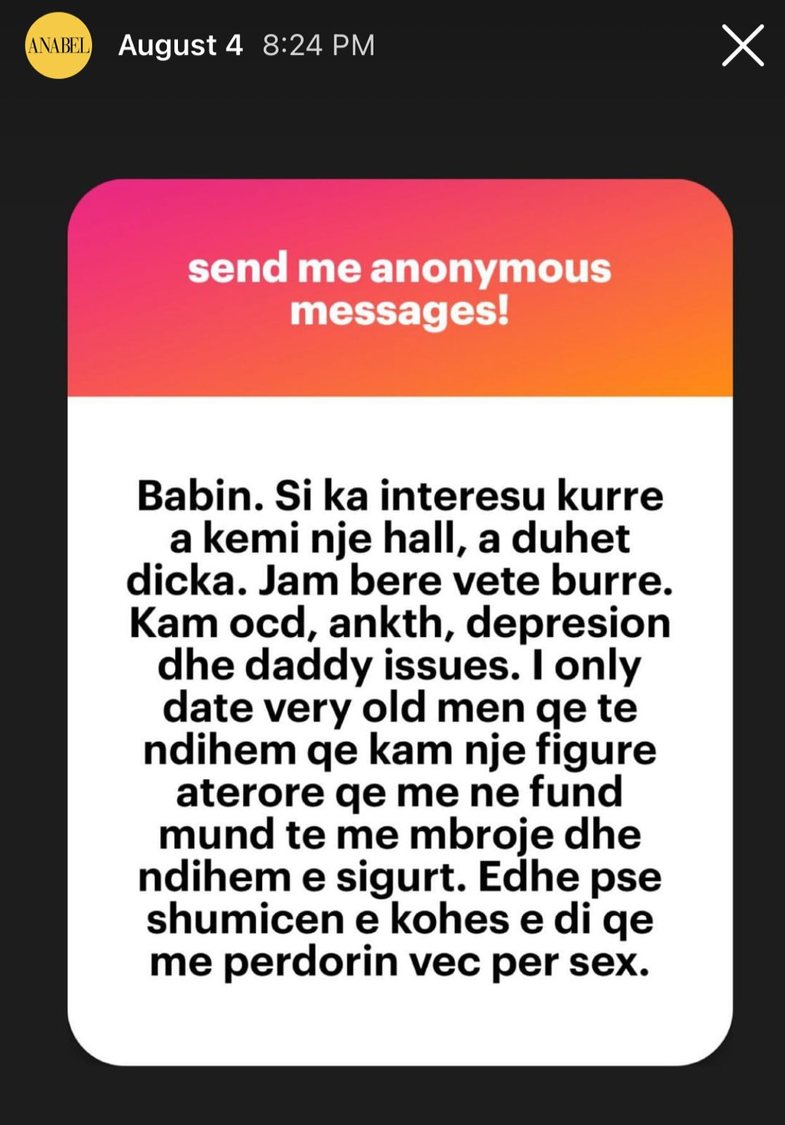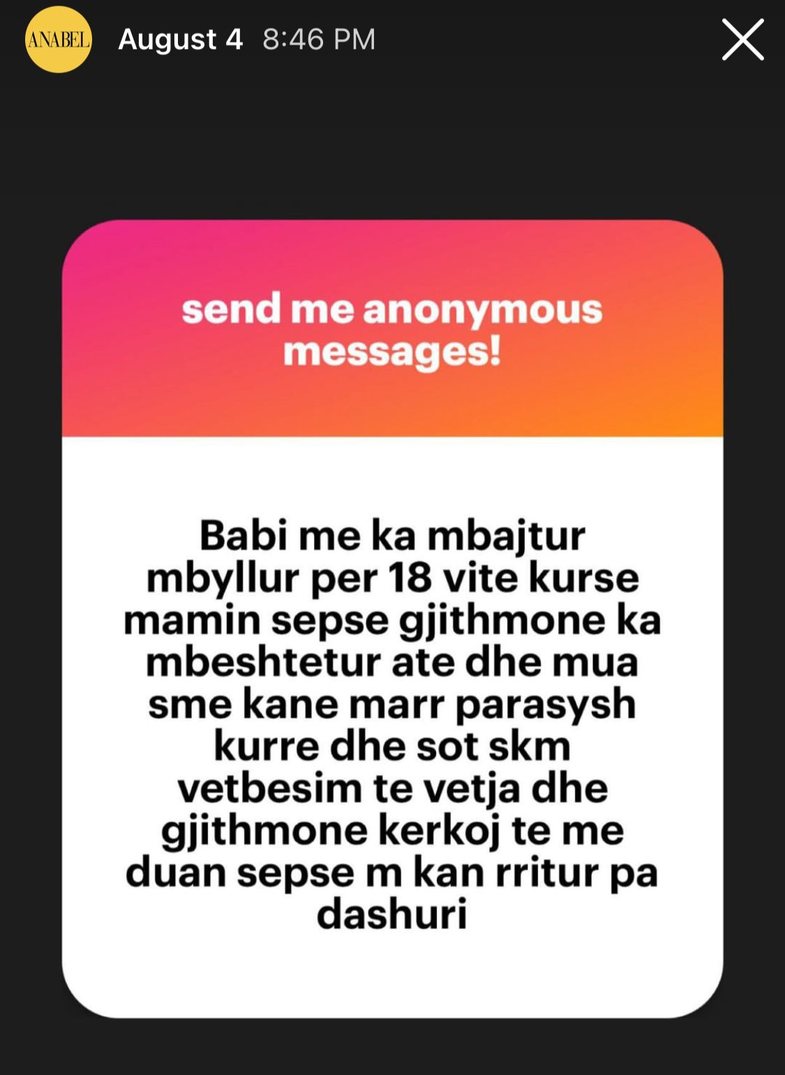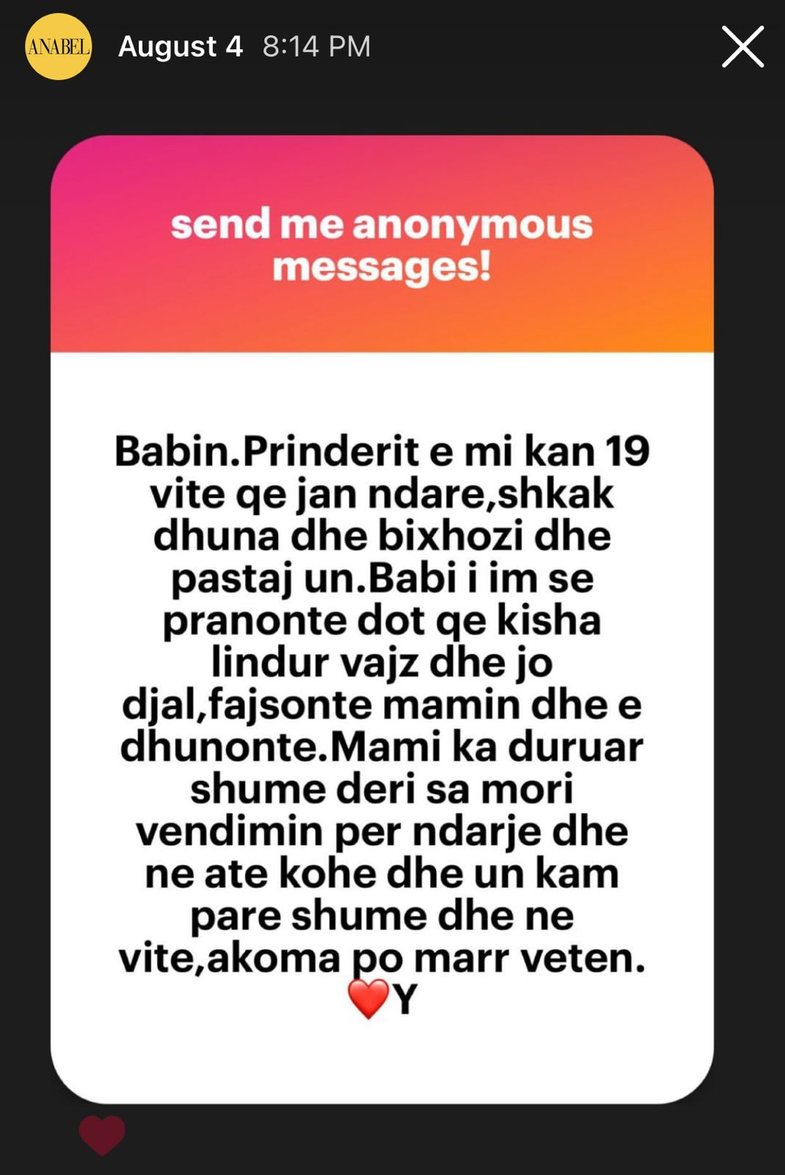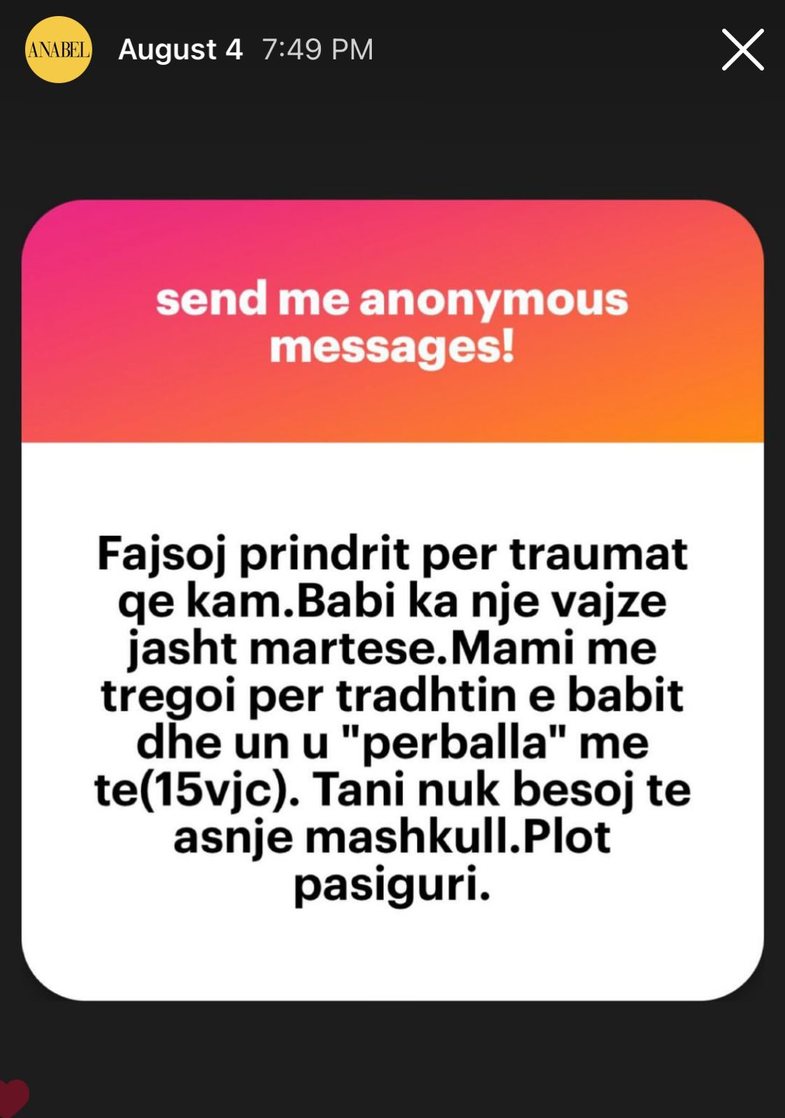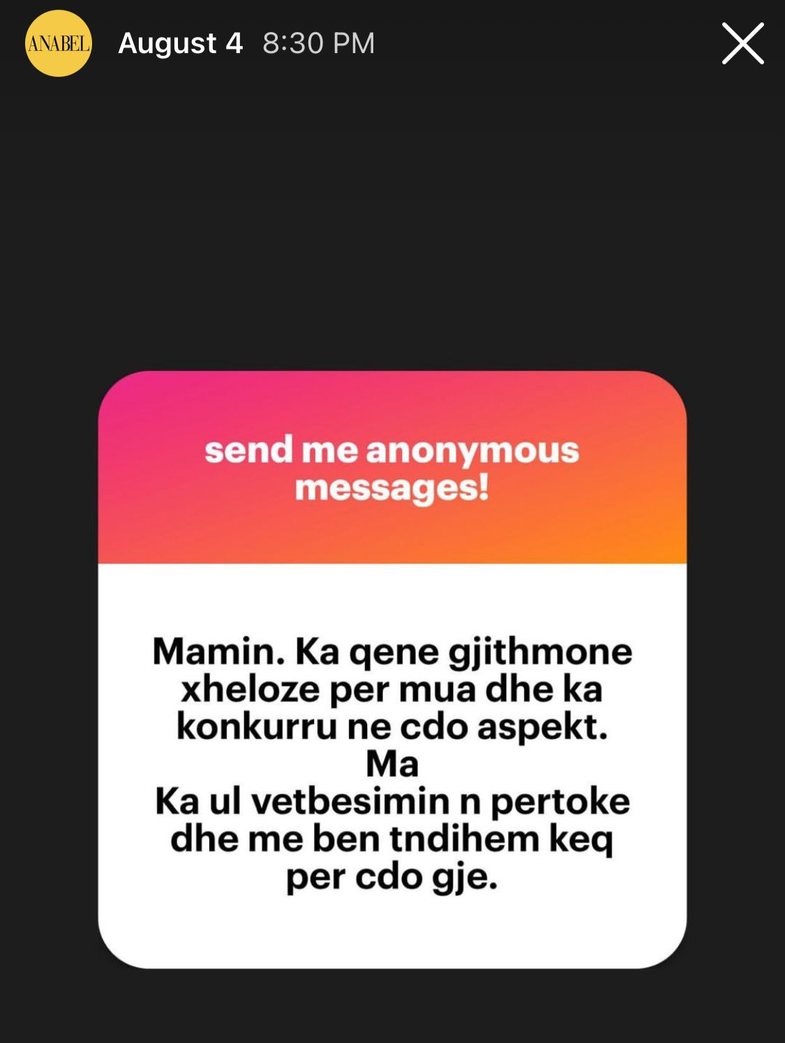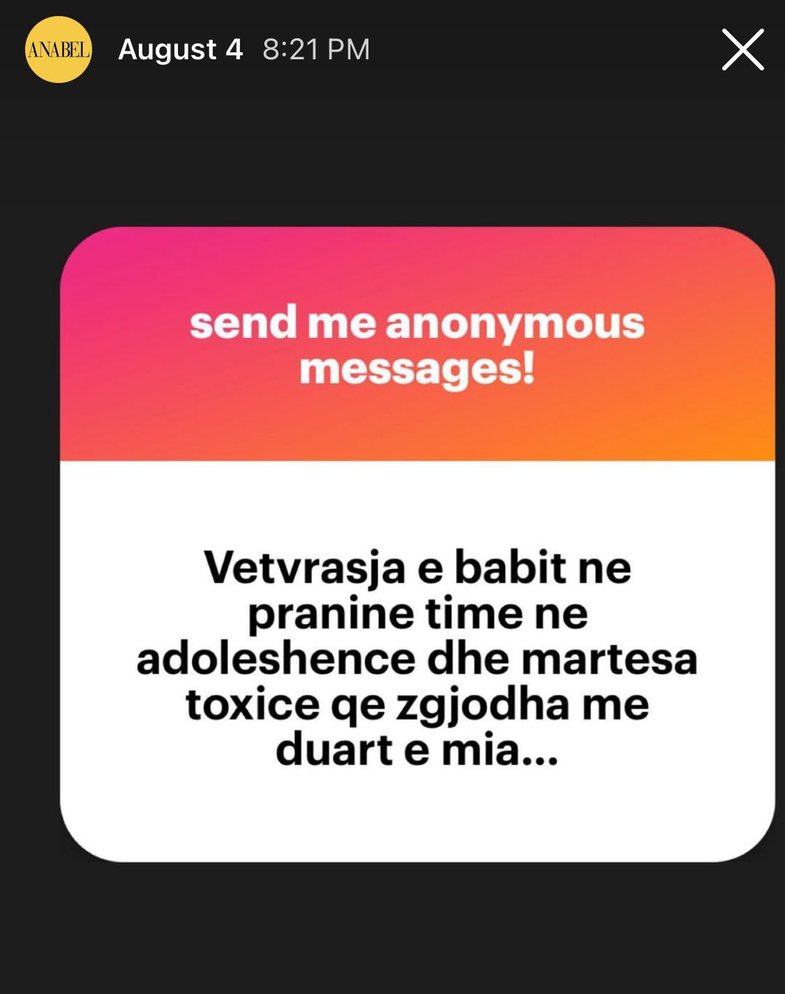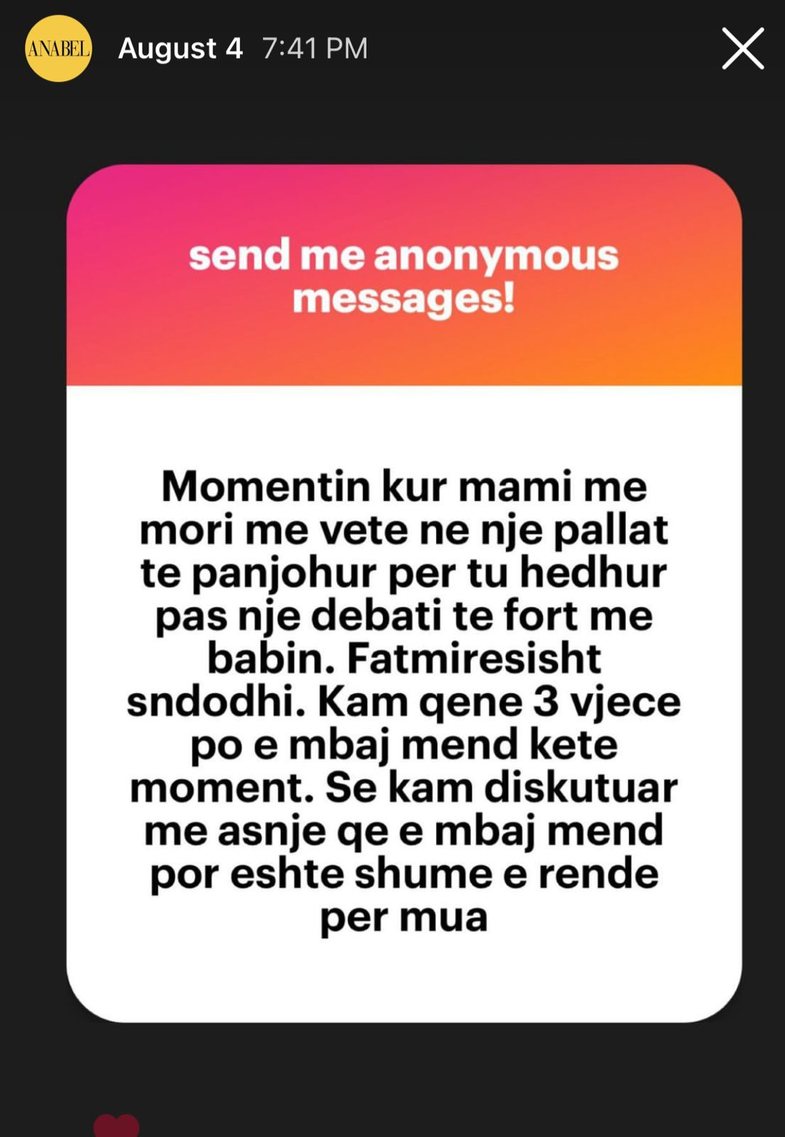 Copyright Anabel.al / Reprinting without the permission of the editors is prohibited.