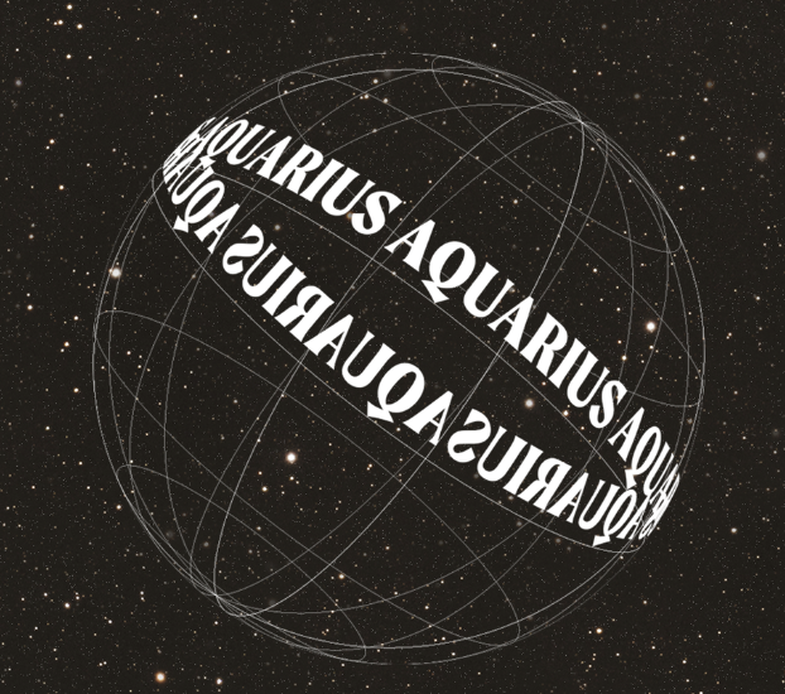 An important celestial event will occur today: the Full Moon in Aquarius. How does this affect your sign?
Aries
Embrace your creativity and express it in the ways you know how. The full moon in Aquarius urges you to follow your desires and find the right tools to make them come true. Be clear about what you want and fulfill your passions. During this period you may find it difficult to connect with your peers, but don't worry, it's just temporary.
Taurus
It's okay to stay home and recharge. Take the time you need to relax and have fun in your room. Allow yourself to get comfortable, find your favorite movie or series (or both) and take all the time in the world to do what you do best: relax.
Gemini
How do you express your feelings and thoughts? Reflect on the information you have received these times, think about your ideas. Maybe you need to improve some? This period finds you more reflective than usual and yes, it's the perfect moment to make a list of what works for you and what doesn't.
The crab
Ndonjëherë nuk të duhen as meditime, as të pozicionosh chakrat; ndonjëherë thjesht duhet të thuash "jo". Gjatë kësaj kohe, mos u shqetëso për pritshmëritë e të tjerëve, por respekto kufijtë e tu. Mund të përjetosh shumë ndjenja, ama duhet t'i besosh vetes dhe qëllimeve të tua.
Luani
Mos harro: ke veten prioritet. Nuk ka rëndësi sa i do të tjerët, sërish mund të marrësh një pushim prej tyre. Lëre të lirë (ose në të shkuarën) një ish-të dashur, ish-mik/e, apo edhe të afërm. Mund të derdhësh lot, por do marrësh mesazhet e duhura. Hëna e plotë të inkurajon të gjesh veten dhe të kujdesesh për shpirtin dhe mendjen tënde.
Virgjëresha
Mos e ke lënë pak pas dore intuitën? Mos mendja, trupi dhe zemra të thonë tjetër gjë, por ti po kryen të tjera veprime? Ndalu, dëgjo zërin e brendshëm dhe vepro sipas intuitës dhe botës tënde të brendshme.
Peshorja
Miqtë dhe të afërmit kërkojnë vëmendjen tënde. Shpenzo më shumë kohë me ta, dil nga monotonia dhe vetmia. Shih sa e bukur është bota rreth teje dhe përqafo një qasje më pozitive.
Akrepi
Vendos SPF, syzet dhe dil! Lista e detyrave pret, aventurat jo. Përjeto të tjera përvoja, njihu me njerëz, merr më të mirën prej tyre dhe prezantohu me mundësi të tjera. Mund të duket e vështirë, por është shumë fitimprurëse.
Shigjetari
Kjo Hënë e plotë do të jetë kaq fatlume për ty. Reputacioni yt do të dalë në dritë dhe do të fitosh të tjera njohuri. Ke kaq shumë për të zbuluar dhe shumë mundësi që duhet t'i kapësh. Veçse, ki kujdes, aq shpejt sa i fiton, aq shpejt i humb.
Bricjapi
Vlera jote nuk matet me sa para ke në bankë apo se çfarë marke i ke rrobat. Mirëqenia është shumë e rëndësishme, por mos harro të ushqesh edhe shpirtin, mendjen dhe zemrën.
Ujori
Getting out of the imaginary world you have created and living in reality is no doubt a very good idea. You've consumed yourself enough, it's time to stop and think about others. We know it's hard to break out of your shell and isolation, but sooner or later you'll have to.
Pisces
What is it like to have a special relationship with yourself? Maybe you forgot, so this Full Moon motivates you to take care of yourself, take care and listen to your instincts. Consider the sensations and focus on your well-being.
Suggested articles: