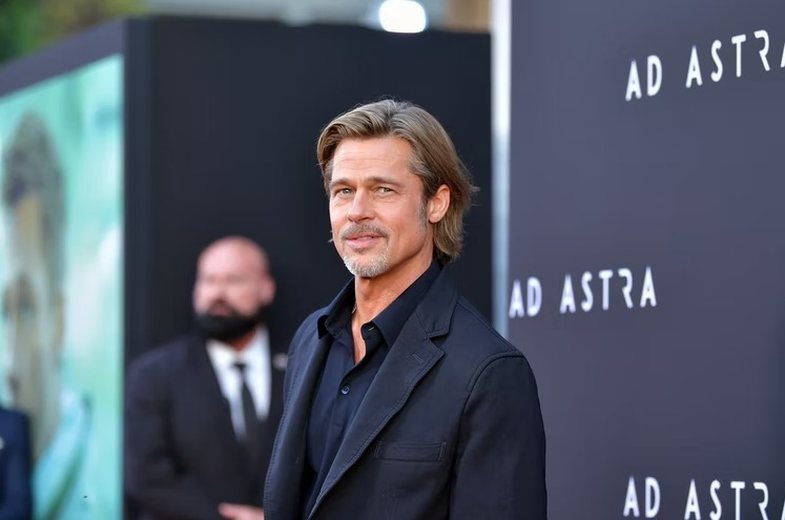 Pitt remains one of the most in-demand actors in the world, and while he has recently been interested in other pursuits, such as raising his children, operating a winery and even producing, he continues to rake in big for a variety of films ranging from serious dramas to comedies to action-packed films such as Bullet Train.
5 ways Brad Pitt earns millions:
1. Of course, the movies
For decades, Pitt has been one of the most famous, successful and highest paid actors in the film industry. He has dozens of acting credits on his resume, productions that still earn him millions of dollars.
2. Advertisements
Pitt has been a huge star for perhaps three decades, and during that time, he has used his fame to earn significant payments from brands by appearing in their advertisements.
Pitt has appeared in commercials for companies such as Acura, Cadillac (in China; the company reportedly paid the actor $3 million), Damiani jewelry, De'Longhi, Edwin jeans, Heineken (in a spot that aired during Super Bowl, for for which he was paid $4.5 million), La Maison, Levi's, Pringles, Rolex, Roots Coffee, Softbank and Toyota (Japan only).
3. Enterprises
Në vitin 2001, Pitt bashkëthemeloi kompaninë e prodhimit Plan B Entertainment me gruan e tij të atëhershme Jennifer Aniston dhe Brad Grey.
Filmografia e Plan B përmban filma si Charlie and the Chocolate Factory, The Departed, Troy, A Mighty Heart, The Time Traveler's Wife, Kick-Ass, World War Z, 12 Years a Slave, Moonlight, If Beale Street Could Talk, Ad Astra, Vice dhe Minari, për të përmendur vetëm disa.
Çfarë saktësisht fiton Pitt nga kompania nuk është e qartë, por është qartësisht një fokus i madh për të.
Në vitin 2012, Pitt dhe ish-bashkëshortja e tij, Angelina Jolie, blenë një pronë në Francë të quajtur Miraval dhe një biznes vere u bë i tyre. Thuhet se ata shpenzuan 60 milionë dollarë për pronën, e cila erdhi edhe me një punishte vere. Ata hynë në një partneritet me prodhuesin e verës Marc Perrin dhe në vitin 2020, kompania shiti gati 150,000 kuti vetëm në SHBA.
4. Fotot e fëmijëve
Kur Pitt dhe partnerja e tij e atëhershme, Jolie, sollën në jetë fëmijën e tyre Shiloh, ata ishin në gjendje të shisnin fotot e para jo një, por dy herë. Të famshmit u paguan 4.1 milionë dollarë nga People dhe 3.5 milionë dollarë nga publikimi i Hello! për shkrepjet. Dy vjet më vonë, kur Jolie lindi binjakët Knox dhe Vivienne, çmimi u rrit ndjeshëm për fotot e publikuara të të dyve. Prindërit ia shitën sërish People për 15 milionë dollarë. Kjo shumë mbetet ende si më e madhja që është shpenzuar për foto foshnjesh.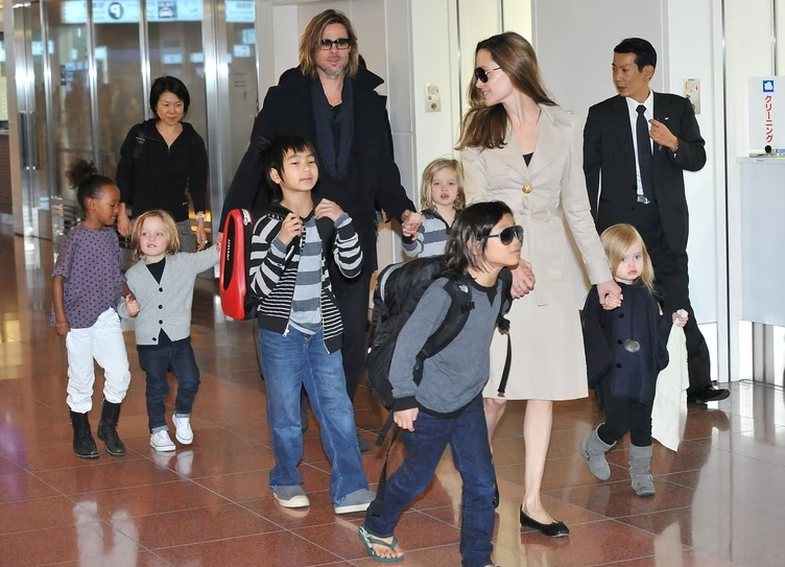 Së bashku, Pitt dhe Jolie fituan më shumë se 22.5 milionë dollarë për fotot e fëmijëve të tyre dhe ata i dhuruan të gjitha për bamirësi.
5. Pasuri të patundshme
Pitt ka një portofol të pasurive të paluajtshme që thuhet se vlen më shumë se 100 milionë dollarë dhe përfshin shtëpi në Los Angeles, Neë Orleans, Francë dhe Spanjë.
Pitt's net worth is currently reported to be around $300 million, according to Celebrity Net Worth. He regularly earns tens of millions a year, and Forbes estimated that the actor pulled in $28 million in 2008, $25 million in 2011, $16 million in 2015 and $31.5 million in 2016, the last time he appeared on one of the magazine's lists. like the highest paid celebrities.
Burimi: Bustle