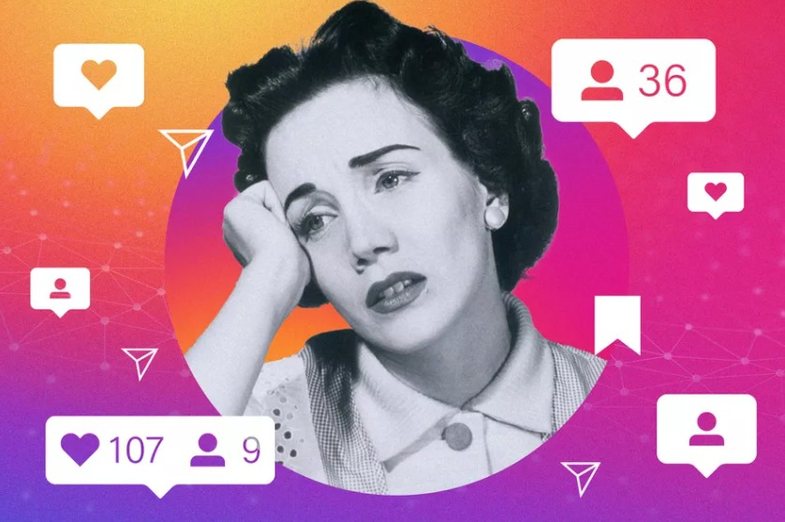 For years, Instagram has been considered (mostly) the unproblematic golden child of social networks. Even in the most difficult times, when Twitter was only used for "boring statuses or jokes without salt", and even when Facebook became synonymous with nursing homes (that's what Gen Z says, not us), there was Instagram - ready to it welcomed us with filters, photos, notifications and friends updating their profiles.
However, it has been a while since Instagram has experienced a sharp and relatively rapid decline, especially after the recent changes, which were also accompanied by complaints from important influencers of social networks such as Kim or Kylie.
Instagram no longer feels like the app we know and love, and needless to say, people are pissed.
Not to mention its very strong competitor, TikTok.
With all the changes that have been made over the years, some of them criticized, some not - it seems that Instagram is losing its popularity. And even the people who are still there still have their complaints about the platform.
Maybe Instagram plans to make some large-scale changes to bring back the old user experience, but until then let's not worry too much about the number of likes or whether he/she saw our Instagram story. We have the latter in our hands and from this point of view, we decide if we want the experience on these social networks to be good.
Any tips for enjoying Instagram and beyond?
- Share some spontaneous selfies without too many filters.
- Post at midnight, at lunch - when you want and not when you think the post will be seen by more people.
- Don't worry too much about captions on photos, but be original and express what you feel at the moment.
Or, you know what? Get outside, touch the grass and enjoy nature. Either way, maybe it's time to embrace the era of breaking free from Instagram addiction and enjoying real life a little more!
Adapted from In Style