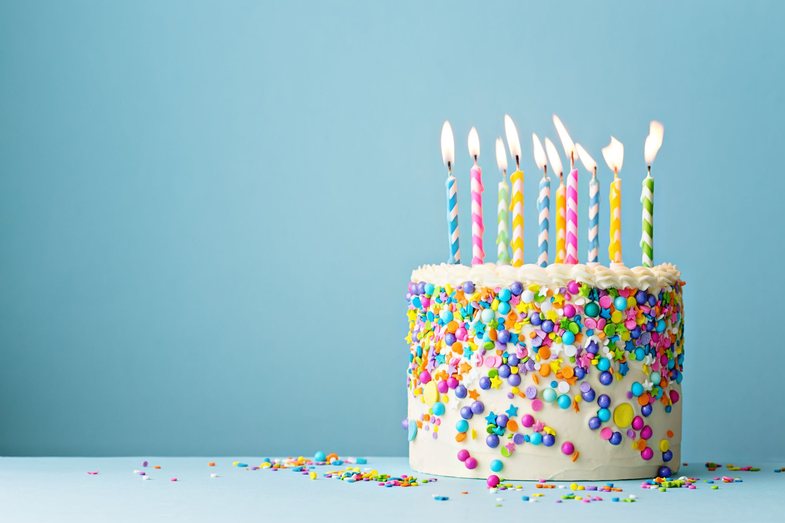 Së pari, gëzuar ditëlindjen!
Së dyti, zgjidh foton.
Së treti, copy shprehjen këtu dhe paste në Instagram!
Nëse ti ke ditëlindjen:
It's me, I'm the gift today.
Big [shkruaj shenjën e horoskopit] energy radiating all over the place.
HBD to the person in my life I love the most! But actually.
Shout-out to my mama for birthing me today. Give her all the hype.
Who knew [insert your age] would bring me so many memories…and tequila shots. Thankful for another year.
If I didn't post a cute pic of myself, would you even know it was my birthday?
Tell me happy birthday or GTFO.
Who knew celebrating me could be so fun?
Well, I just turned [insert age] and I still have no idea what to do with my hands.
Hope everyone's celebrating my birthday with pizza, ranch, and rosé. Love you all. Thanks for making my day the best.
Nëse shoqja e ngushtë ka ditëlindjen dhe ti do të postosh në foto me të:
It's now [x vjeç] that we're spending on this earth together. Happy birthday to my day one.
That's my best friend, she's a real bad b*tch.
Your heart is true, you're a pal and a confidant.
Today is the only day I won't fight you for the last mozz stick. HBD, my girl.
Happy birthday to the girl who literally crafts 90 percent of the messages to my Tinder matches and smashes pepperoni pizzas. You're the real MVP.
It's not really your birthday unless I'm posting a sexy pic of us, right?
Your birthday is worth more than just an IG Story. You get a spot on the grid. ILY.
Not sure where I'd be without you, [insert name]. Cheers to another [how old they are turning] years.
It's hard to find people who will love you no matter what. I was lucky enough to find one of them. Happy birthday to you, my best friend.
So happy we ended up in [place where you met: preschool, college dorm room, etc.] at the same time. HBD to my BFF.
Nëse i dashuri ka ditëlindjen:
This is your official grid debut! It was the exact right occasion for it, too. Happy birthday to my boo.
"I can't wait to see everything that's yet to be." (Yes, I dropped Ed Sheeran lyrics for this one's bday. It's the real deal.)
[Insert age they are turning] looks great on you.
Life isn't perfect, but you're close. Happy birthday, my love.
To the person I love even when I'm hungry: You're the best. Happy birthday.
Had no idea this was in store when I downloaded Tinder [or insert however you met]. I also had no idea I'd be the type to post about someone on Instagram for their birthday. Guess you're worth it.
Happy birthday, my lil [insert zodiac sign].
HBD to the person who [insert weird thing they do] but still steals my heart Every. Freaking. Day. You're my person, and I love you.
Happy birthday to the best view.
Hey, Alexa, play "Birthday Sex" by Jeremih.
Nëse mami feston ditëlindjen:
Everyone please bow down to the queen today (and every day). HBD, Mom!
Today is the day I'm allowed to say "I got it from my mama" however many times I want.
Happy birthday to the person that everyone mistakes for my sister.
If I grow up to be half the woman you are, then I'll know I've had too many margaritas. Just kidding, love you.
Will always celebrate you with tacos, Mom. To my best friend, happy birthday.
Thanks for always knowing where I left my phone and diagnosing that weird bump on my chin. You always deserve celebrating but especially today. Happy birthday to the best mom.
I feel seriously bad for people who think they have the best moms. They've got nothing on you. Happy birthday.
Not sure how aging works, but you don't look a day over 20. Let's hope this woman passed all her good genes to me.
If you know me, they you know that I'm my mother's daughter. V thankful for that title. Love you, Mom. Happy birthday!
Happy birthday to the woman who literally spent eight hours birthing me. You're the real one.
Ose babi:
Dad, I can never repay you for everything...literally. So instead I'm putting this pic on IG for your bday.
Today, the MVP of dad jokes and not knowing any of my friends' names was born. Love you, Dad!
Happy birthday to my hero.
In honor of your birthday, you get to tell one dad joke today. One!
To the man who always taught me right from wrong, how to ride a bike, and the easiest way to shotgun a beer, I love you. Happy birthday.
Happy birthday to the dude who raised me. Bless you for putting up with my ass. You deserve all the celebrations today.
Remember when Darth Vader said, "I am your father?" Yeah, I felt that. HBD, Dad!
Happy birthday to the person who taught me how I deserve to be treated.
Për motrën:
It's not really your birthday unless I post a pic of us where I look cuter, right?
I always wanted a brother, but I guess you're alright. HBD!
Happy birthday to the girl who shares her clothes with me...even if she doesn't always know it.
Sisters by chance, friends by choice. HBD to my number one since day one.
No matter how old and wise you may get, pls remember that I will always be older and wiser. Love you.
It's my sister's birthday! Let's make a lil commotion for her.
Happy birthday to a woman who has the world's greatest sister.
A v special birthday shout-out to the baddest big sis in the game. You're a real one.
Happy birthday to the one who always gets mistaken for my twin.
You'll always be the Gigi to my Bella. Happy birthday, sis.
Ja dhe për vëllain:
I love you—even when your breathing annoys me. HBD, bro!
You deserve all the attention today. Happy birthday!
Happy birthday to the guy who ensured that I will always be Mom and Dad's favorite child.
Can we all give my brother the clout he deserves on his day?
A v happy birthday to the world's okayest brother. Love you, mean it.
Because I have a brother, I'll always have a friend. HBD, big guy.
HBD to the guy with the world's best sister. Let's keep on annoying each other forever, k?
You're kind of gross, but ILY. Happy birthday!