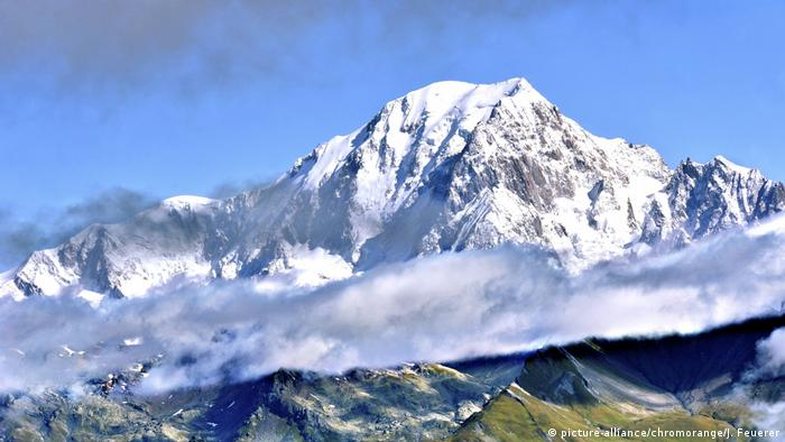 Everyone knows that it takes a lot of effort and courage to reach the top of Mont Blanc. But now imagine leaving a €15,000 guarantee to climb one of Europe's highest points in the event of a fatal accident: €10,000 for the retrieval of the body and another €5,000 for the funeral.
Believe it or not, that's the suggestion from the mayor of Saint-Gervais, a French village near Mont-Blanc that aims to discourage careless summer climbers.
As the number of rockfalls increases in summer, the risk to climbers increases. However, some of them are determined to attempt the climb at all costs, ignoring the recommendations of local authorities.
"It's a way to get attention," mayor Jean-Marc Peillex told Euronews. "Everyone should be aware that when there are idiots who break the rules, there are consequences. Human consequences for them, because they can die. But there are also human consequences for the rescuers, who will go looking for their dead body or whoever will go to save them."
Interesting, but strange, but interesting!