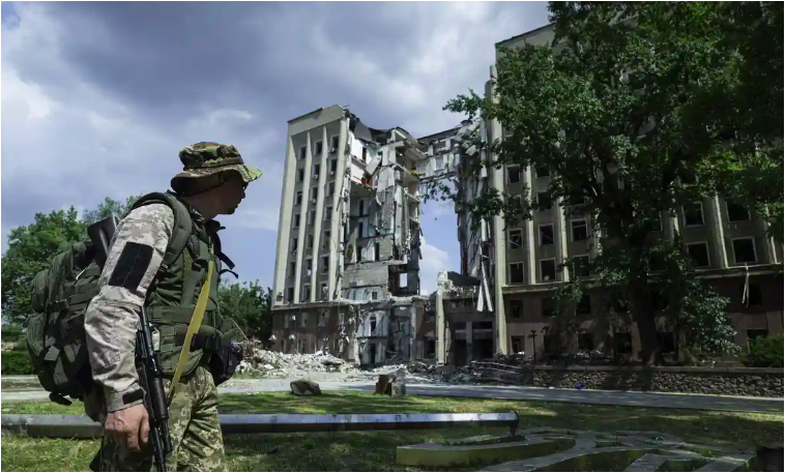 · Vladimir Putin has met with Recep Tayyip Erdogan for talks that were expected to focus on Russia's war in Ukraine and which are rumored to include the Kremlin's efforts to circumvent Western sanctions. The Russian president welcomed Erdogan to Sochi, a resort town on the Black Sea, thanking the Turkish president for helping secure an international agreement that resumed exports of grain from Ukraine that had been cut off - as well as Russian food - to world markets.
· Three ships carrying almost 60,000 tonnes of wheat have left Ukraine's Black Sea ports and are on their way to Britain, Ireland and Turkey. Oleksandr Kubrakov, Ukraine's infrastructure minister, said he planned to "ensure that the ports have the ability to handle more than 100 ships per month."
· Russia says it is ready to talk about a prisoner swap with the US after Thursday's nine-year prison sentence for American basketball player Brittney Griner.
· A European Union plan to cut gas use and help Germany wean itself off dependence on Russia will come into force early next week. Last week, EU member states agreed to reduce their gas use by 15% during the winter, with exceptions for some countries and despite opposition from Hungary.