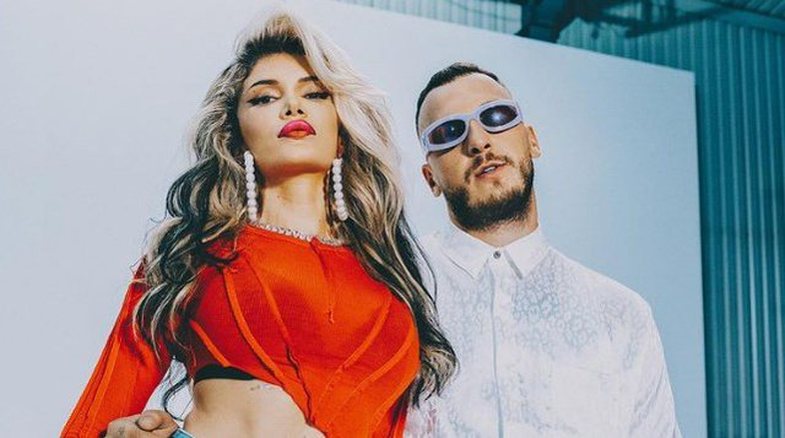 "Era Mozz is coming" wrote Mozzik to introduce the upcoming project with Era Istrefi, which apparently has been cancelled.
Mozzik announced the decision through a post on Instagram, without giving further details about the reason for not releasing the song.
"The project with Era Istrefin is cancelled. I apologize to everyone for the wait! See you very soon with new projects!" - wrote the rapper.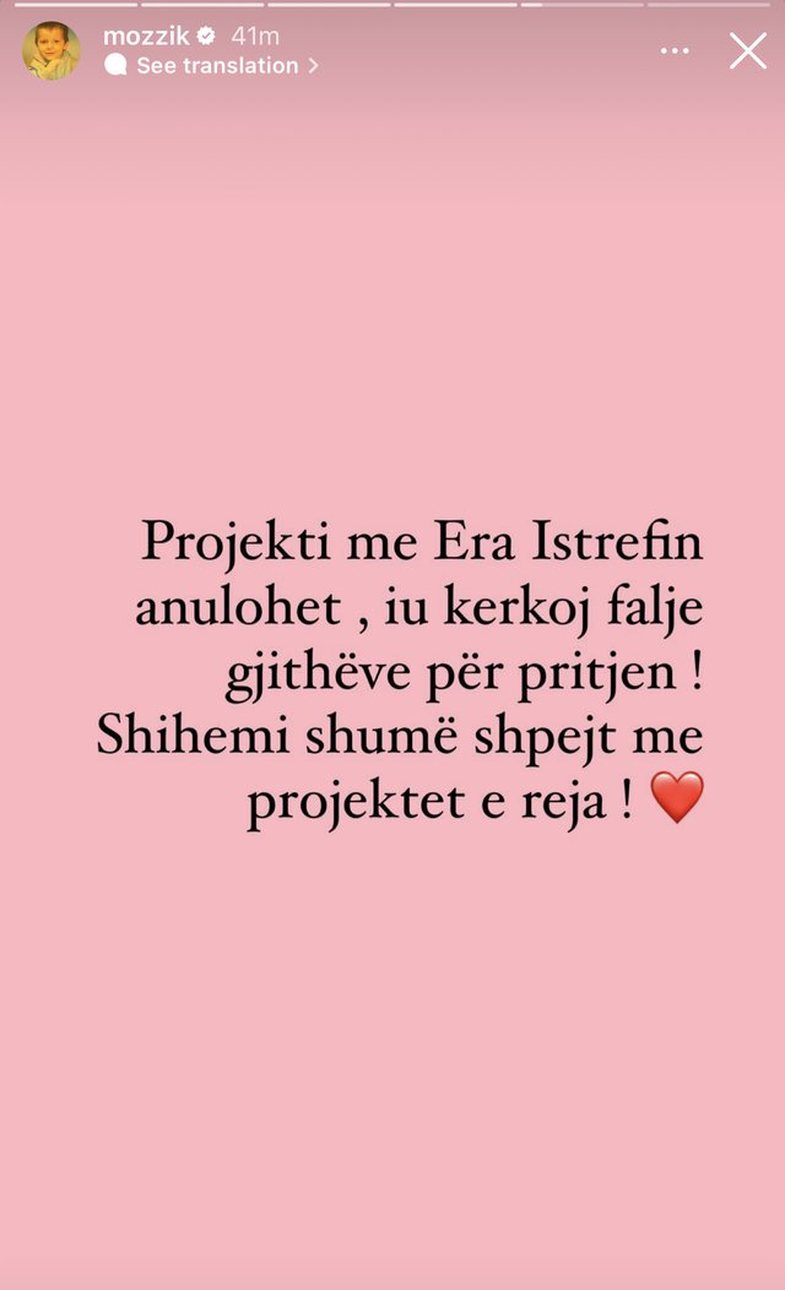 On the other hand, Era did not react. Both singers, who do not follow each other on Instagram, have also deleted the promotional post of the song. In some comments, people wrote that it could just be a game. So, marketing strategy, but this is currently unclear.
We hope they didn't bring "Dafina's earrings" to the table .