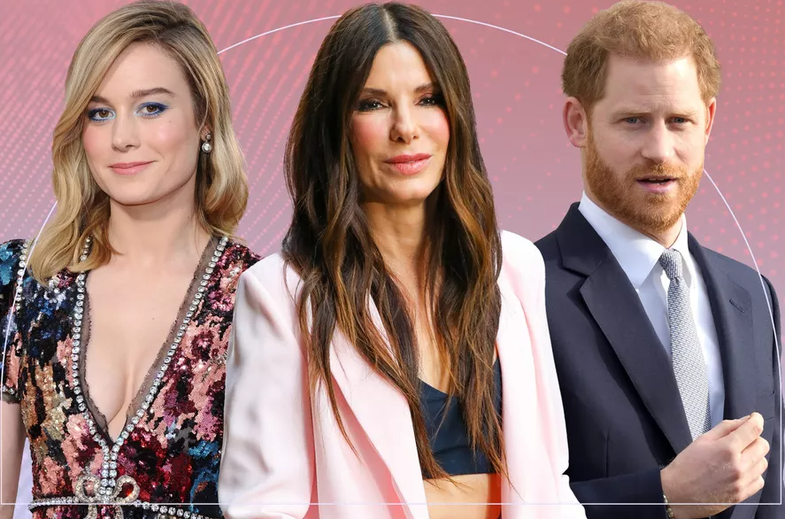 You may have heard of EMDR therapy from Prince Harry, Sandra Bullock, Brie Larson and other celebrities.
Last year, Prince Harry and Oprah Winfrey created "The Me You Can't See," an Apple TV documentary on mental health. In one episode, the prince discusses the trauma of his mother's tragic death, saying he often feels "helpless".
To address these issues and anxiety, Harry turned to EMDR and even filmed a private session with his therapist. In the session, he discusses feelings and experiences, crosses his arms over his chest, and taps each shoulder with a steady rhythm. At the same time, his eyes are closed, but they move back and forth.
These movements are called bilateral stimulation (BLS) and are the mainstay of EMDR therapy. Along with following a therapist's moving finger or listening to repetitive tones, BLS is meant to involve a person's eyes, ears, or body as they respond to stimuli.
This therapy can make a difference to millions of people diagnosed with post-traumatic stress disorder, helping to reduce symptoms of anger, fear, dark thoughts, anxiety, and more.
What is EMDR therapy?
EMDR është një lloj terapie e zhvilluar 35 vjet më parë nga psikologia nga Kalifornia, Francine Shapiro, për të trajtuar çrregullimin e stresit post-traumatik (PTSD). Shapiro e nisi këtë praktike, ndërsa ajo po fliste për traumën e saj të fëmijërisë. Kur filloi të fliste, sytë e saj filluan të lëviznin, dhe ajo vazhdoi ta bënte këtë me vetëdije.
Praktikuesit besojnë se kujtimi i një ngjarjeje traumatike gjatë përfshirjes në BLS ndryshon mënyrën se si pacienti përpunon dhe ruan kujtesën. Disa mendojnë se është e lidhur me REM (lëvizjen e shpejtë të syve), gjendjen e thellë të gjumit kur përpunojmë kujtimet dhe përvojat tona.
Marianne Silva, një punonjëse sociale klinike në Qendrën për PTSD e cila ofron terapi EMDR, thotë se trajtimi bazohet në faktin se, kur përpunojmë informacione dhe përvoja të reja, ne lidhim atë që po ndodh në të tashmen me atë që ka ndodhur në të kaluarën. .
"Kur, në rrethana normale, ne kemi një përvojë të re, e kuptojmë atë, e përpunojmë atë. Ajo disi 'tretet'," thotë ajo. "Por, kur ndodh diçka traumatike, ajo mbizotëron sistemin tonë natyror të përpunimit të informacionit. Kjo ngjarje ngec disi me ndjenjat, mendimet, imazhet."
Pra, kur diçka ndodh në të tashmen që na kujton atë traumën e kaluar, ajo shkakton ato ndjenja ose mendime negative ose shqetësuese që nuk u përpunuan kurrë plotësisht, thotë ajo.
According to the American Psychological Association (APA), the standard course of treatment includes two sessions per week for three to six weeks, and one session lasts 60-90 minutes.
How effective is EMDR therapy?
Although it's been around for decades, the exact way EMDR physiologically affects the brain remains a mystery—one that practitioners of the therapy will openly admit.
There are already studies proving that yes, EMDR works. Therapists often say "we know it works, but we don't quite know why."