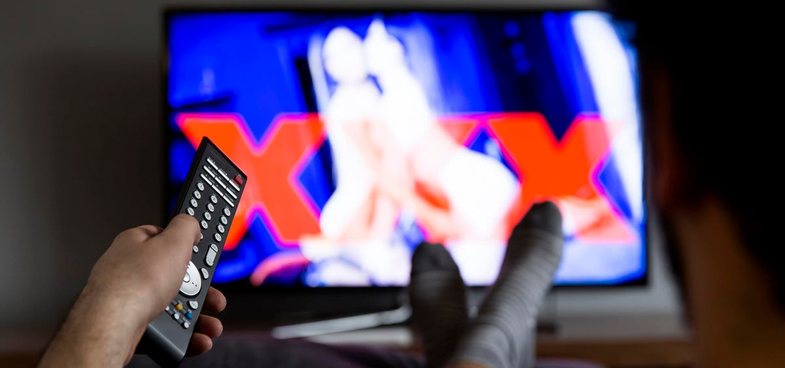 The topic of pornography sparks ongoing debate as to whether it is good or bad for individuals and society in general. One thing we know for sure is that porn has no plans of ever going away. This begs the question: Is there a right way to "consume" pornography?
Researchers studying pornography and the human psyche suggest that different types of pornography can be consumed in different ways – not all of them are categorically healthy or unhealthy. Here's what porn consumption could mean for you or your partner, according to a new psychological study.
#1 - Porn may be the secret ingredient to a healthy relationship
Most recent studies show a positive correlation between shared pornography consumption and relationship quality. That is, the more often couples use pornography together, the more functional their relationship appears to be.
"Using pornography together with a partner can encourage sexual communication and sexual experimentation, which can help people learn about each other's sexual likes and dislikes and can bring people closer together," explains psychologist Taylor Kohut. .
Kohut is careful to point out that simply consuming pornography together is not a single solution to improving relationship quality. However, consideration of your partner's desire and appetite for such an experience is necessary.
#2 - Pornography can be an extremely compulsive "drug".
Pornography is a powerful source of pleasure for many people, and sexual pleasure is one of the main stimuli for the human brain. As such, unregulated access to and uninterrupted consumption of pornography can be a recipe for compulsive behavior.
According to psychologist Stephen Sammut, compulsive pornography use can have a wide range of mental health consequences, including anxiety and depression. In addition, compulsive porn use can also affect self-esteem and self-perception.
#3 - Pornography consumption can be a symptom of a larger problem
Një tjetër studim i ri tregon se konsumimi i pornografisë nga një person mund të zbulojë një personalitet të errët. Psikologu Miguel Diaz shpjegon se pornografia karakterizohet nga një sërë elementesh që janë të pranishme në profilin e një personaliteti të errët ose abuziv, si përshembull:
-Ndryshimi i vazhdueshëm i partnerëve
-Tradhtia
-Kërkim për emocione të reja në marrëdhënie seksuale
-Dëshira për të provuar vazhdimisht përvoja të reja
Pornografia në shumicën e rasteve gjithashtu i vendos gratë në një rol pasiv, të pranishme vetëm për të përmbushur kënaqësitë e burrit - dhe burri tregohet se kërkon kënaqësi në dominimin dhe shkaktimin e dhimbjes tek gruaja. Të dyja këto prirje lidhen me personalitete narcisiste dhe sadiste.
This is not to say that everyone who consumes pornography has a dark personality, but that pornography consumption can be a telltale sign of underlying personality blemishes.
You may or may not prefer watching porn, but it's worth exploring and understanding your relationship with it. It can help you reach a new level of consciousness.
Source: Psychology Today