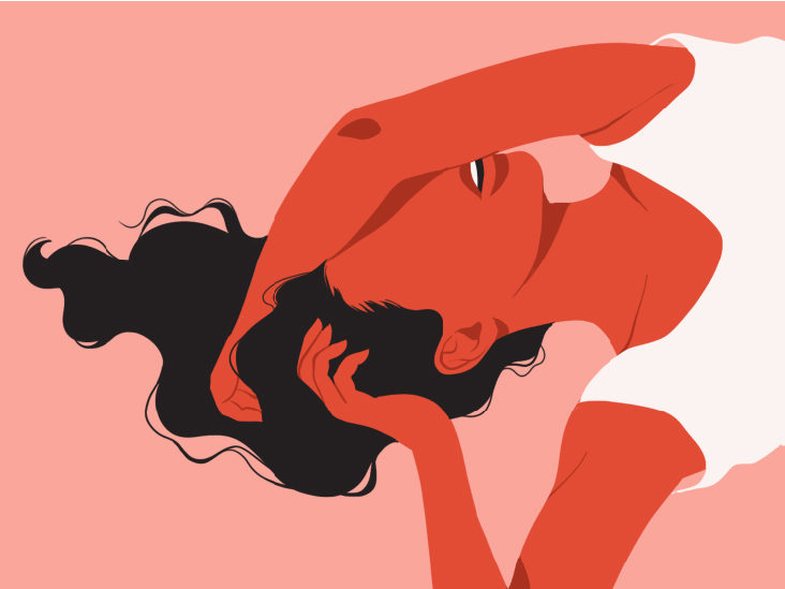 Erotic asphyxia is the popular term for sexual breathing play. This type of sexual activity involves the intentional cessation of breathing. People who choose to do this say it can increase arousal and make orgasms more intense.
Is it safe?
Many sexual activities have risks. "Erotime asphyxia is really very dangerous and can lead to serious damage, including cardiac arrest, brain damage from lack of oxygen and death," says Janet Brito who specializes in sex therapy. "Many experts advise don't do it."
So it is not without risk. It can even be deadly if you don't take proper precautions.
Why do people enjoy it?
Physiological reason: During breath play, you or your partner restricts oxygen to the brain. This is the first step of the process. When oxygen levels are low, you may feel lightheaded or dizzy. But when breathing is freed up, oxygen and blood begin to circulate freely again, you may feel a heightened sense of satisfaction. This is because dopamine, serotonin and endorphins are released.
Psychological reason: This activity can make both partners "submissive" or dominant. This dynamic provides them with more excitement.
Arsye fizike: Për shkak të bllokimit të frymëmarrjes, trupi mund të ngatërrojë shtimin e endorfinës dhe hormoneve si diçka pozitive, të këndshme. Në realitet, hormonet shkaktohen nga reagimi mbrojtës i trupit. Por në bashkimin e emocioneve dhe kënaqësisë, këto ndjesi mund të duken më shumë si "dhimbja është kënaqësi" sesa sinjale paralajmëruese nga truri dhe trupi juaj.
A priten disa efekte anësore?
Nëse veproni me kujdes, nuk parashikohen, por nuk përjashtohen. Disa efekte të mundshme janë: kollitje, çorientim, dobësi të muskujve, mpirje, përgjumje, humbje e koordinimit.
Efektet më të rrezikshme: dëmtim i trurit, laring i dëmtuar, atak në zemër.
Loja e përgjegjshme e frymëmarrjes ka nevojë për tri gjëra
1. Edukim: Merrni kohë për të mësuar në lidhje me anatominë e qafës, kokës dhe gjoksit. Kjo do t'ju ndihmojë të kuptoni më mirë kufijtë e presionit dhe forcës. Kjo do t'ju ndihmojnë gjithashtu të shmangni lëndimet.
2. Komunikim: Para se të veproni, është më mirë komunikoni për interesat e të dyve në detaje - specifikisht cilat lloje kufijsh janë të nevojshëm.
3. Aprovim: Ju dhe partneri duhet të diskutoni kufijtë para se të jeni në momentet e nxehta dhe pëlqimi duhet të jepet në secilën fazë të lojës suaj seksuale. Mos jepni aprovime në rast se jeni në efektin e alkoolit ose drogës.
Source: Healthline