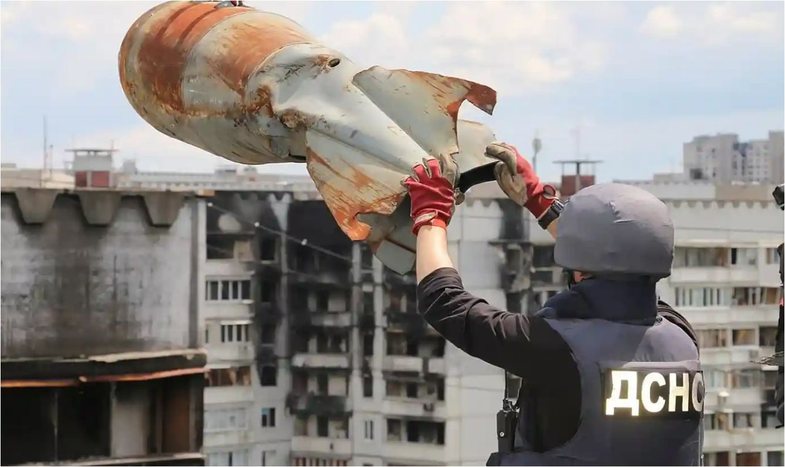 · The European Union has approved Ukraine's bid to become an EU candidate country, a step that Kiev and Brussels described as a "historic moment".
· The President of Ukraine, Volodymyr Zelensky, immediately welcomed the decision, saying: "Ukraine's future is in the EU". "It's a victory - we have been waiting for 120 days and 30 years," he added, referring to the length of the war and the decades since Ukraine became independent after the dissolution of the Soviet Union. "And now we will defeat the enemy."
· The US will send another $ 450 million in military aid to Ukraine, including some additional medium-range missile systems.
" The battle for two key cities in eastern Ukraine is heading for" a terrifying climax, "said Oleksiy Arestovych, an adviser to the Ukrainian president. Russia is now believed to control all of Sievierodonetsk except the nitrogen chemical plant.
· More than 150 cultural sites in Ukraine have been partially or completely destroyed, according to a UNESCO report. Damages include 70 religious buildings, 30 historic buildings, 18 cultural centers, 15 monuments, 12 museums and 7 libraries.
· Ukraine is recording 200 to 300 war crimes committed by Russian forces on its territory every day, the attorney general has claimed. "War crimes are our problem. "Every day we have 200 to 300 of them… We have a task: when there is a crime, we have to start an investigation," Iryna Venediktova told Ukrainian television.
The Russian Navy has been ordered to lay mines in the ports of Odessa and Ochakiv and has already mined the Dnieper River as part of a blockade of Ukrainian grain exports, according to US intelligence.
Source: Guardian