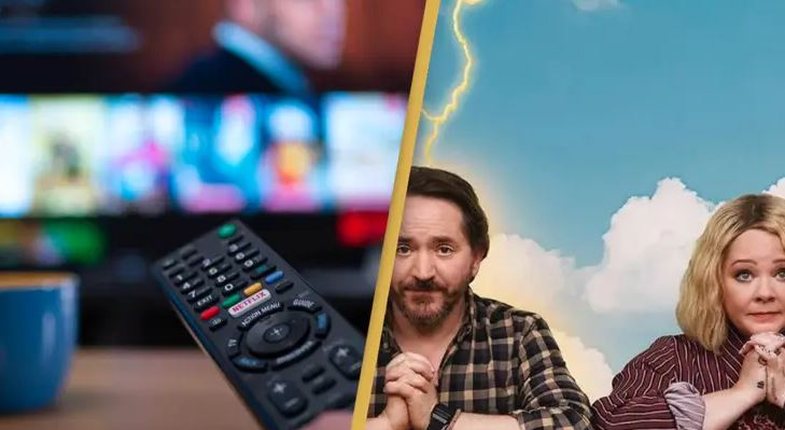 Netflix's latest comedy, "God's Favorite Idiot," has been criticized as "one of the worst series of the year."
Melissa McCarthy collaborated with husband Ben Falcone on the eight-episode comedy series Netflix. The series focuses on Clark, who finds himself becoming the messenger of God after being struck by lightning. Clark is then tasked with rescuing the people of the earth from the impending apocalypse, along with his colleague Amily, portrayed by McCarthy.
The series has been compared to movies like "The Good Place" and "Evan Almighty", however, despite sharing a similar concept with the two fans' favorites, McCarthy and Falcone's latest project has not been well received by critics and has a received harsh logs.
The production currently has a 22% rating on Rotten Tomatoes Tomatometer and has been brutally described as "one of the worst series of the year" by John Doyle of The Globe and Mail.
Doyle added that there are "... 30-second television commercials with more imagination than this nonsense God-centered dish."
Of course, there are those who adored the series after watching it and a considerable number of people expressed this on Twitter.
Recall that McCarthy, is an Emmy Award winner and her performance, however, can not be poor.
Apparently, we will have to follow the series to give our "verdict". As for ideas, this is the trailer:
Source: Unilad