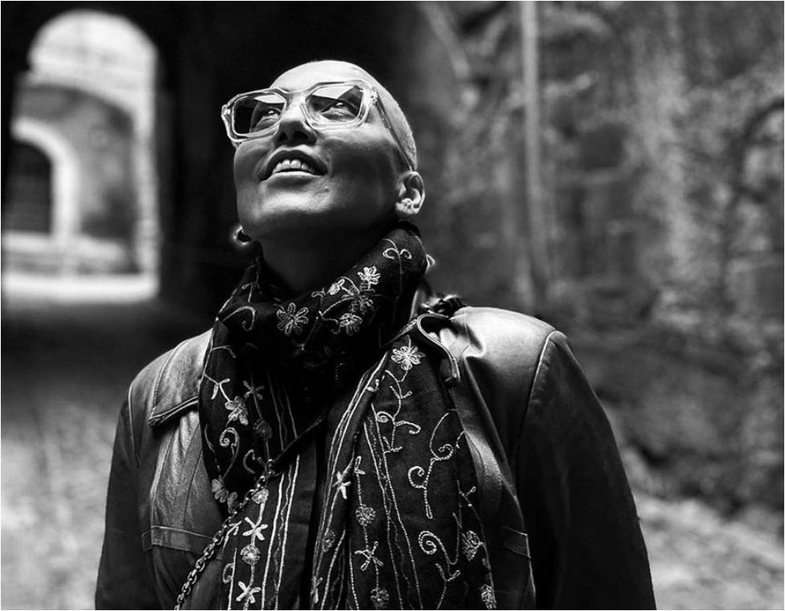 Vjosa Berisha - who passed away at the age of 50 as a result of ovarian cancer - was a rare figure in Kosovo and Albania, an always energetic woman, unstoppable even in the days when her health was not in the days of its best.
Recognized for years as a well-known name in cinematography, television, public relations, the producer also served as a strong figure for coping with cancer conveying a strong and optimistic attitude.
"It's certainly shocking news. It was shocking news for me too, especially for Fatos [husband] who was with me. But I'm a guy in life who is very practical. I need everything that happens to me, or that comes before me to put things mathematically. "Let me put them in numbers, and see what can be solved now, what is the solution," she said in a podcast with Mira Kazhani in March this year.
View this post on Instagram
For a woman who exercised five times a week for the past 15 years, ate healthy and took care of herself, cancer was a surprise. And yet, she chose to maintain an optimistic attitude and remove any negative feelings.
"Nuk ka rëndësi sa herë rrëzohesh, me rëndësi është sa herë arrin të ngrihesh lartë përsëri" tha Berisha në një intervistë për Telegrafi në tetor të një viti më parë. "Unë nuk e konsideroj veten si pacient, sepse kanceri më duket më shumë si një gjendje tjetër që unë jam momentalisht. Po kujdesem shumë për ushqimin, jam aktive, nuk i kam lënë ushtrimet dhe dëgjoj këshillat e doktorëve që kam pranë."
View this post on Instagram
Producentja zgjodhi t'i "drejtohej" kancerit në emër dhe ta shihte rrugëtimin e vështirë si pjesë të jetës. "Unë momentalisht e shoh jetën ashtu siç e kam parë deri tani. Për shembull punën që kam në Shkup, është punë që e mora pasi isha në gjysmën e kimioterapisë. Isha komplet 'bald' (pa flokë). Më ftuan në intervistë. Mbarova intervistën dhe më morën në punë. Kjo është ekzaktësisht çfarë do të bëja edhe po të isha pa kancer. Për mua jeta është totalisht normale deri në momentin që unë ndihem normalisht në suaza normale, me kimioterapi e me të gjitha, jam ok. Kështu që mendoj se është normale," tha ajo për Tiranapost.
View this post on Instagram
Of course it is inevitable not to feel sorry for the separation from the life of someone who has always stressed that he has no fear for the future. "Fear not because I think I will recover. I mean I'm not afraid. I may have negative thoughts. "Sometimes I can have pain," she said.
And yet, beyond that, Vjosa never gave up, but chose to live as normal, always energetic and with new projects, from PriFest to media and PR.
The projects he founded and the contributions he made to the fields where he was active, which he dealt with shortly before he passed away, prove that for figures like Vjosa, who refuse to surrender, death is not the end.