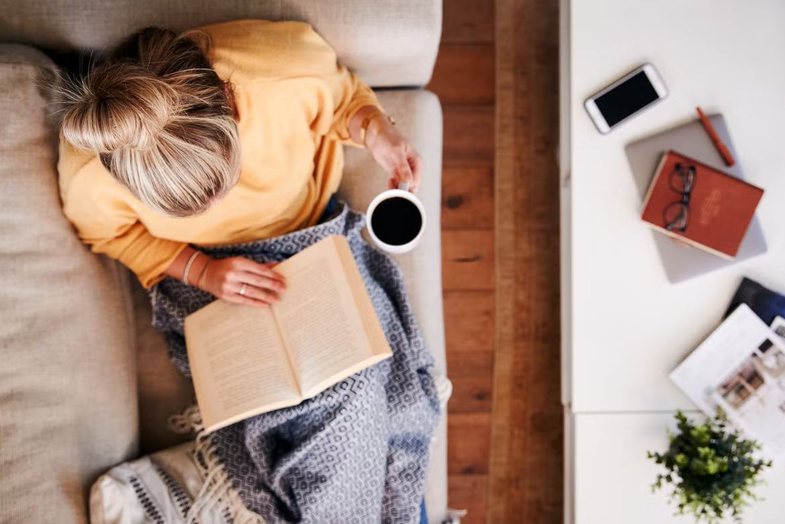 Schopenhauer did not mind saying that "what makes people sociable is their inability to endure loneliness, that is, themselves" or that "whoever does not want loneliness does not even want freedom, as we are free only when we are alone ", but without wanting to convey doses of pessimism, we tell you that you need to stay with yourself. For all the reasons below, spending time alone is always a good choice!
1.
Staying alone helps you focus more on the little things. To the most basic and seemingly insignificant ones. When you are alone with yourself, you realize how many things you can do in two hours.
2.
Time with yourself helps keep your mind clear. A walk in the park alone, a little meditation, jumping or just lying down listening to music. They are daily routine practices that clear up.
3.
Time only helps with perspective. You focus on yourself and the way you see the world. Prioritize your needs and perhaps better understand what you want.
4.
You can think even longer about yourself. You are not burdened with information that will never work for you. Do some analysis regarding your behaviors, the decisions you have made or the ones you will make. Reflection gets better alone!
5.
Relieves anxiety! You can fight negative thoughts with yourself. By staying alone you not only relax, but appreciate all the work you have done during the day and consequently, the brain is calmer to function.
6.
Të ndihmon të jesh më pak i varur nga të tjerët. Ndonjëherë njerëzit nuk duan të jenë vetëm sepse kanë nevojën e brendshme për të ndërvepruar me të tjerët, por duke u përqëndruar tek vetja t'i mëson si të jesh më komod me shoqërinë tënde dhe të vendosësh më tej barriera të shëndetshme me të tjerët.
7.
Të ndihmon të jesh më shumë mirënjohës. Duke u shkëputur pak nga vrrulli i jetës së përditshme, nga rrjetet sociale dhe dukja dhe duke qëndruar më shumë me veten, ti mëson të jesh mirënjohës. I kushton rëndësi gjithçkaje që vlen dhe i jep rëndësinë e duhur gjërave që vlejnë vërtetë.
8.
Je edhe më shumë krijues! Kryeveprat më të mëdha kanë dalë nga artistët e vetmuar! Kjo sepse duke nuk ka asgjë që ta cënon imagjinatën dhe bota jote mbushet me zëra që zgjedh ti t'i dëgjosh.


9.
You are even more positive! If you are comfortable with yourself, you will certainly be with others around you!
10.
In the end, you will feel less lonely. This may seem dubious, but it is true. By spending time with yourself, in the long run you will feel less lonely than someone who rarely practices this way of life. Only by staying with the person are you will you truly realize the benefit that time alone has!