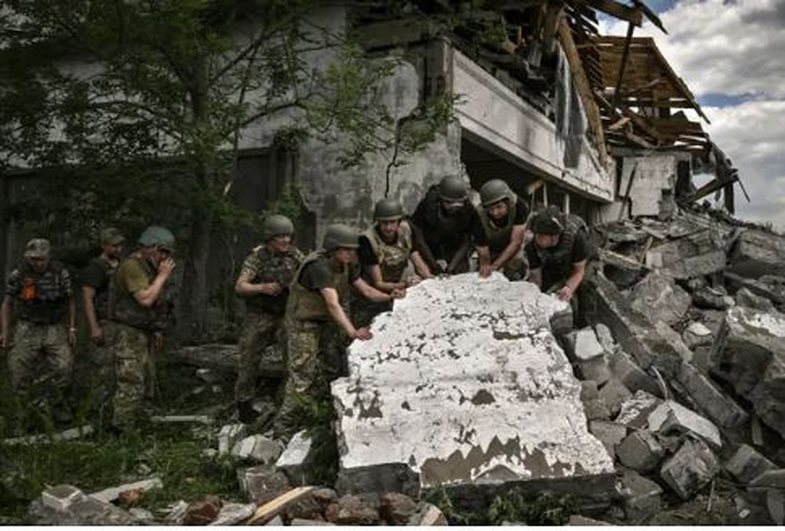 *
A Russian rocket attack has killed one person in the southern Ukrainian city of Mykolaiv. The attack caused several fires and damaged a number of buildings, including a school.
*
Residents and workers at a nuclear power plant in Enerhodar, a town in Ukraine's Zaporizhia region, are being abducted by Russian occupiers, according to the region's mayor.
*
British intelligence predicts that Russia's momentum will slow down in the coming months. "Our intelligence service believes, however, that in the coming months, Russia may reach a point where it no longer has a moment to go because it has exhausted its resources," British Prime Minister Boris Johnson told reporters. .
*
Leaders at the forthcoming G7 summit in Germany will announce new measures aimed at putting pressure on Russia as well as new commitments to support European security. The G7 is also likely to discuss the fate of a Russian turbine stuck in Canada and responsible for reducing gas supplies to Germany, the Canadian natural resources minister said.
*
Ukraine has minimized the chances of reaching an agreement with Russia that could allow stalled grain shipments to begin sailing across the Black Sea.
*
The head of Finland's armed forces said his country was prepared for a Russian attack and would put up fierce resistance if that happened.
*
Russian President Vladimir Putin has called for stronger ties with countries from the Brics group of emerging economies - Brazil, Russia, India, China and South Africa - following Western sanctions on Ukraine. Putin said discussions were ongoing about "opening Indian chain stores in Russia, increasing the share of Chinese automobiles" in the Russian market.
*
Europe must prepare immediately for Russia to shut down all gas exports to the region this winter, according to International Energy Agency chief Fatih Birol. He called on governments to work to reduce demand and keep nuclear power plants open.
Source: The Guardian