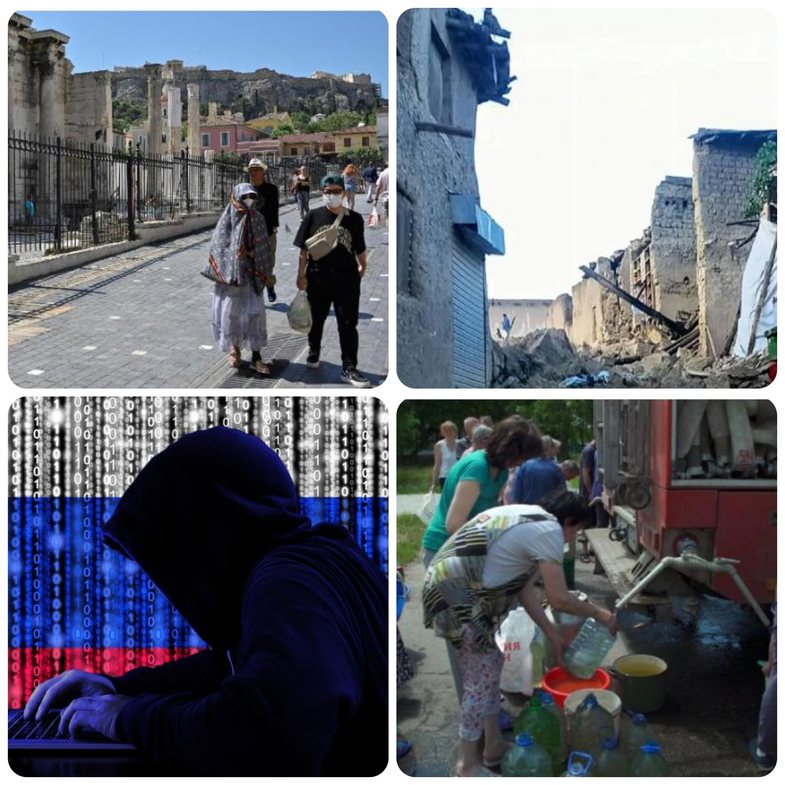 According to the UN, Turkey could send rescue teams to Afghanistan
The earthquake with fatal consequences in Afghanistan has shifted the world's attention there during these difficult days. The United Nations lacks search and rescue capabilities in Afghanistan, and Turkey is "best positioned" to provide them.
"We talked about this with the Turkish embassy here on the ground and they are waiting for the official request," said Ramiz Alakbarov, the deputy UN envoy to Afghanistan, who coordinates humanitarian operations.
"Ne do të mund të bëjmë një kërkesë të tillë vetëm pas diskutimit me autoritetet de facto dhe bazuar në atë që është realiteti në terren për momentin.
Numri i viktimave prej tërmetit të fuqishëm që tronditi Afganistanin lindor në orët e para të mëngjesit të 22 qershorit është rritur në pothuajse 1,000, një numër që zyrtarët afganë thanë se ka të ngjarë të rritet pasi informacionet vazhdojnë të vijnë nga fshatrat e thella malore.
Një tërmet i tillë nuk kishte ndodhur që prej 2002-it, kur tronditjet e tokës me magnitudë 6.1 vranë 1000 njerëz në Afaganistanin verior.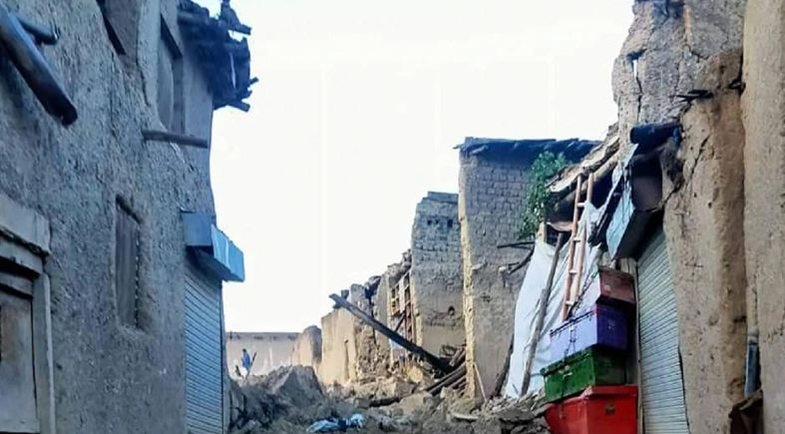 42 vende aleate të Ukrainës në shënjestër të sulmeve kibernetike ruse
Në kuadër të sulmeve të pandërprera kibernetike kundër Ukrainës, hackerët rusë të mbështetur nga shteti janë përfshirë në "spiunazh strategjik" kundër qeverive, organizatave studimore e humanitare, dhe bizneseve në 42 vende që mbështesin Kievin. Të paktën këtë deklaroi Microsoft gjatë një raporti të publikuar së fundmi.
"Që nga fillimi i luftës, Rusia ka qenë e sukseshme në 29% të rasteve në sulmet e saj kibernetike ndaj aleatëve të Ukrainës, duke vjedhur të dhëna në të paktën 25% të ndërhyrjeve të suksesshme në rrjetet e këtyre entiteteve", -thotë në raport Presidenti i kompanisë Microsoft, Brad Smith.
Gati dy të tretat e objektivave të spiunazhit kibernetik përfshinin vendet anëtare të NATO-s. Shtetet e Bashkuara ishin objektivi kryesor dhe Polonia, kanali kryesor i ndihmave ushtarake që shkojnë në Ukrainë, ishte objektivi numër 2 i sulmeve kibernetike të Rusisë. Në dy muajt e fundit, Danimarka, Norvegjia, Finlanda, Suedia dhe Turqia kanë parë rritje të sulmeve kibernetike ruse.
Microsoft tha se mbrojtja kibernetike e Ukrainës "rezultoi të ishte më e fortë" në përgjithësi sesa aftësitë e Rusisë në "valët e sulmeve kibernetike shkatërruese kundër 48 agjensive dhe ndërmarrjeve të veçanta ukrainase".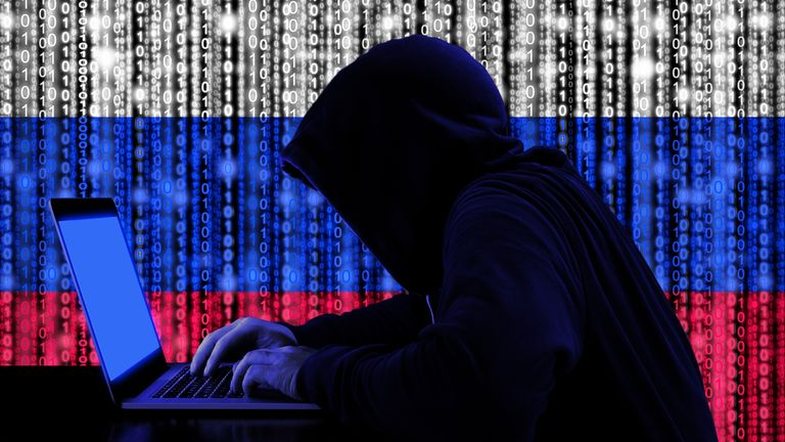 Vera në Europë nis me një valë të re infeksionesh me Covid-19
European countries are seeing a significant increase in positive cases with Covid-19 and other variants of it. This has added to the fears of doctors who are almost certain that the summer season will be accompanied by an increasing number of infections, as anti-Covid measures are also lacking this year.
According to experts, of the European Center for Disease Prevention and Control (ECDC) the most dominant variants throughout Europe have been BA.4 and BA.5 as cases continue to grow more and more.
Increased infections have been observed in Portugal, Germany, France and Spain. However, so far it has been observed that none of the variants mentioned has resulted in severe symptoms or fatalities.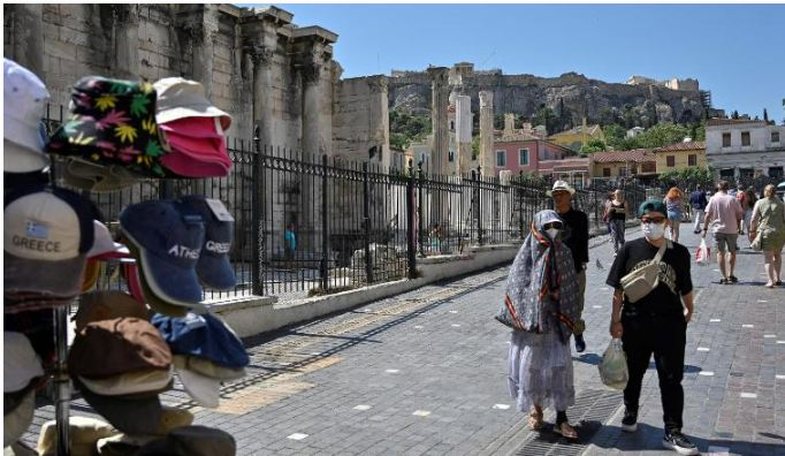 European Union Summit: "We love and need the Western Balkans in the EU"
In a government statement on the eve of the EU summit, Olaf Scholz called on Bulgaria to lift its veto on northern Macedonia. The German Chancellor spoke in the Bundestag, understanding the dissatisfaction of the Western Balkan countries.
"I am saying very clearly: I hope the summit will be held. According to our information, it is not certain that it will be held and to be honest, this does not surprise me. Because when you raise hopes, when you put these countries on a path and when you convince them that it is worthwhile to walk on the path to the EU, and they make every effort, they risk political conflicts within the country, even, a country, "Northern Macedonia also changes its name so as not to quarrel with Greece, then it is expected that decision-makers and their citizens will express their dissatisfaction."
Scholz stressed, however, that if the summit is to be held, it will not be easy, but for Germany it is important to position itself and that Germany is on their side.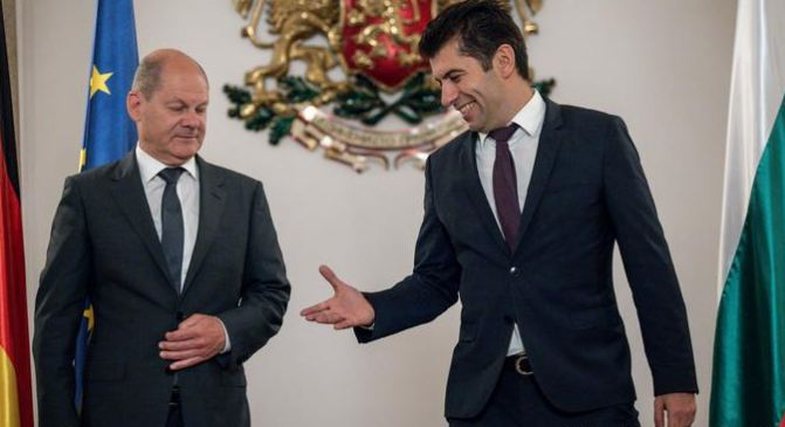 Source: CNN, BBC, Euronews