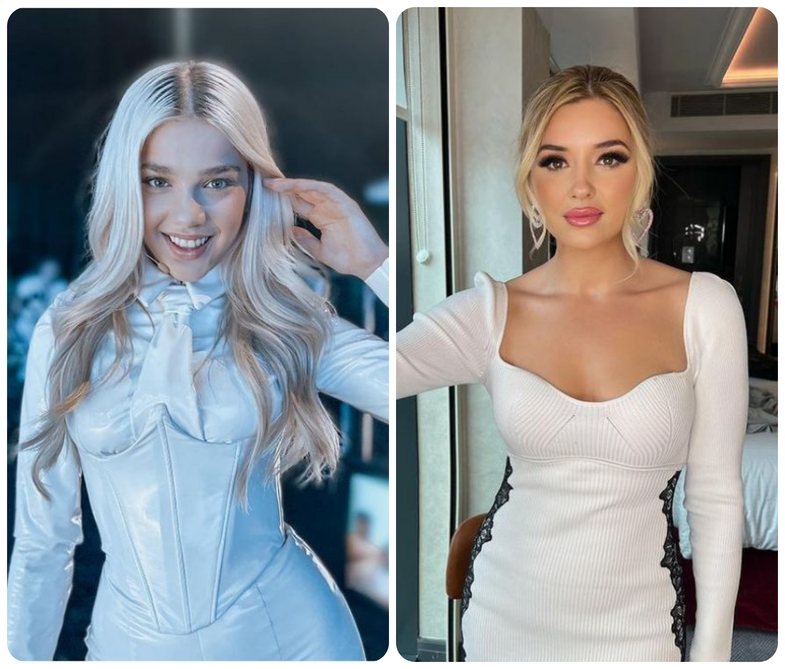 Through an unexpected post on Instagram - whose comments are blocked - Alketa Vejsiu seems to have warned about future projects with Arilena Arena.
"This hug is worth 1,000 words. Excuse me Arilena. Love you. " Waiting for beautiful things together, "Vejsiu wrote in the video with old pictures from" X Factor "where Arilena appears embracing her.
View this post on Instagram
Pse ky postim ishte i papritur? Kthehemi pas në kohë, në dhjetor të vitit 2019. Pas përfundimit të Festivalit të (shumëpërfolur asokohe të) Këngës, ra në sy mungesa e një postimi nga ana e Vejsiut për fituesen e festivalit, Arilenën. Alketa, ndonëse përgëzoi Arilenën për fitoren, u ndal gjatë tek Elvana Gjata, e renditur në vendin e dytë, duke i kërkuar ndjesë publikut të zhgënjyer.
"I uroj suksese Arilenës për fitoren! Sa më mbarë për Shqipërinë në Eurovizion. Por, nuk mund të lë pa falenderuar Elvana Gjatën! Atë që u klikua në 2 javë më shumë se të gjithë. Nuk mund ta mohoj që kënga e saj ishte festa e këtij Festivali. Që Elvana ishte lajmi i këtij edicioni, zëri dhe energjia e rinisë që vallëzoi në një sallë të ngurtë, që bëri bashkë Shqipërinë, Kosovën dhe diasporën! Garat shpallin fitues, por jo humbës sepse hitet nuk vdesin kurrë." – shkroi ndër të tjera ajo.
"Besoj tek meritokracia dhe më vjen thellësisht keq, që në platformën e këtij festivali nuk munda do t'i jap zë, zërit të publikut. Më falni nëse ju kam zhgënjyer! Kuptoj dhe respektoj ndjeshmërinë tuaj! M'i kurseni akuzat ju lutem. Unë nuk isha juria dhe jurinë s'e zgjodha unë! Elvana faleminderit! Ti erdhe në këtë festival sepse besove tek vizioni im. Ti s'kishe nevojë për garë për të konfirmuar atë që je sepse ti thjesht Je!"
Po në të njëjtën ditë me postimin asokohe, Alketa dhe Arilena nuk ndiqeshin më në Instagram, gjë që padyshim u komentua gjatë nëpër media duke marrë në konsideratë raportin që Arilena, fituesja e "X Factor Albania 2", kishte me dyshen Grabocka-Vejsiu.
We return to 2022. A few days ago, Alketa Vejsiu announced that "X Factor Albania" will return after 7 years. Sources for Anabel.al say that one of the collaborators of the director Vera Grabocka in "X Factor" is Popi Kola, Arilena's manager.
Having said that, Vejsiu's post could mean that Arilena will be part of the jury in "X Factor", a position that would stand her well, referring to the fact that she has been part and winner of the music competition and also has experience. as a jury member in "The Voice of Albania", a format somewhat similar to "X Factor".
At the moment, Arilena has not made any reaction (and unlike Vejdiu, she does not follow the latter on Instagram), but if our analysis turns out to be true, it will probably not be too late for Arilena to get rid of the horrors of the past.